Food Forward SA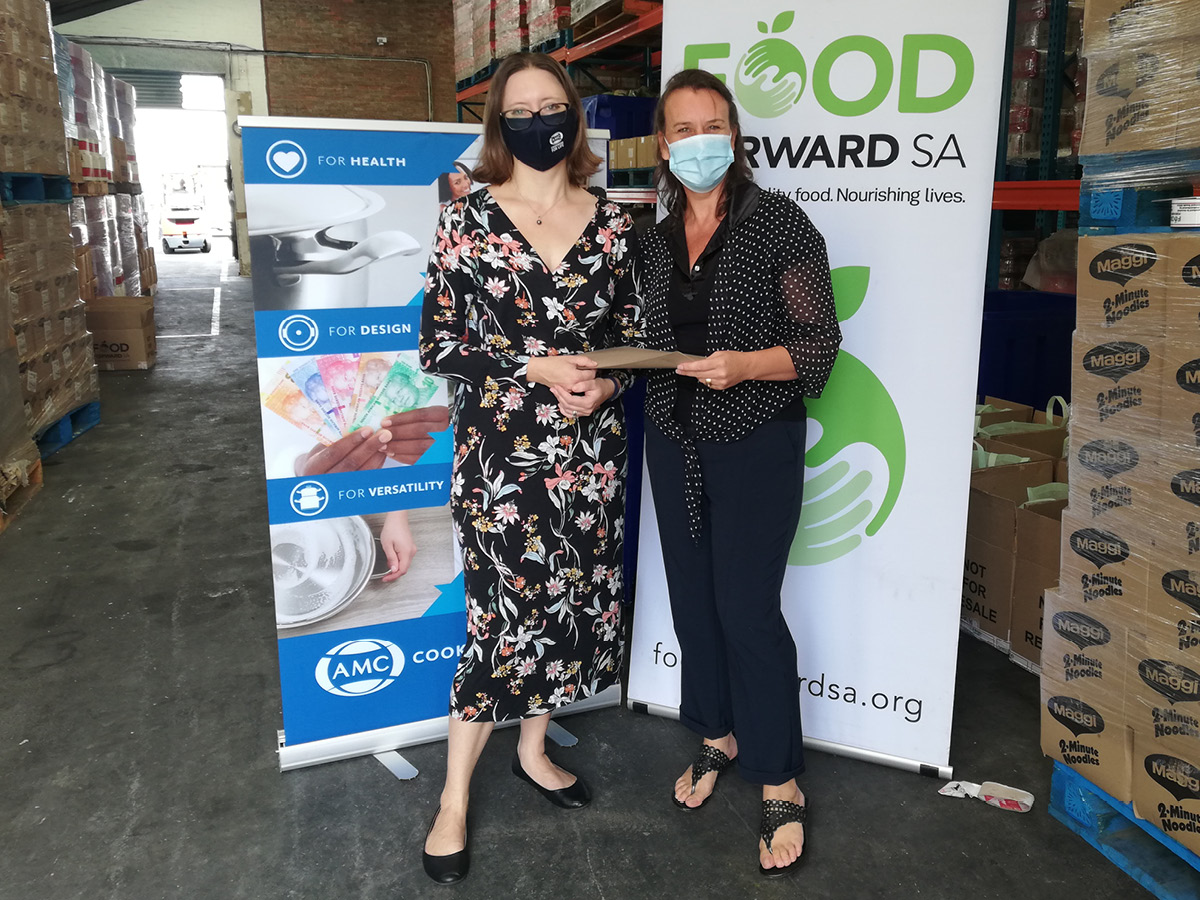 Our Partnership with Food Forward SA
During the COVID-19 pandemic, many South Africans found themselves vulnerable and unable to afford a well-balanced meal for themselves and their families. To help address this plight, AMC Cookware donated funds to FoodForward SA, who strive to alleviate hunger in our most vulnerable communities throughout South Africa.
Why FoodForward SA?
FoodForward SA offers a nationally based food banking model with their main purpose and vision being to reduce hunger in South Africa. They assist various community based organizations by securing excess quality food products through local farmers, retailers, manufacturers and wholesalers. These foods are then dispersed to over 1000 beneficiary organizations in South Africa, who in turn provide warm, healthy and balanced meals to various communities in need.
Our vision statement at AMC Cookware is "A healthy meal in every home everyday." With this in mind contributing to FoodForward SA makes sense. Given their cost-effective food banking model, our partnership would leverage many more healthy meals for vulnerable people across South Africa - Clare Hendry (COO AMC). During 2020 our contribution was equivalent to 470 588 meals.
The following infographic highlights the imapct that FoodForward SA was able to make in South Africa during 2020.

Food Forward SA
For every R0.85 donated, R13.49 worth of food can be unlocked and distributed to a beneficiary organization. And an amount of R255 can feed a vulnerable child one nutritious meal a day, for an entire year. For more information on FoodForward SA or to make a contribution to them, visit their website at www.foodforwardsa.org.