Basic tomato sauce
AMC brand ambassador Heleen Meyer shares her basic tomato sauce recipe with us. This is not the sauce that you put on top of your hot dogs, but rather a rich and rustic sauce that will turn any meal into something moreish. It's so simple to prepare and there is nothing healthier or tastier than a home-made sauce. Why not cook double or triple the batch using one of our larger saucepans and freezing in portions or preserve in bottles then use as needed. This sauce is so versatile and allows you to prepare quick pastas, a simple baked chicken or meat dishes with ease.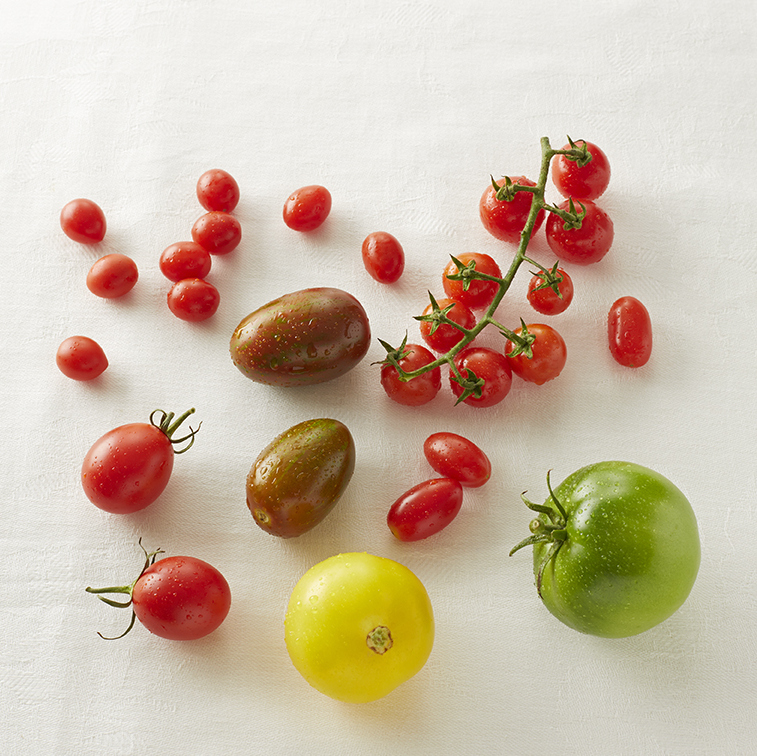 Basic tomato sauce
Recipe adapted from Make five/Maak vyf
Makes 750 ml
2 onions, chopped
2 cloves garlic, crushed
15 ml grated fresh ginger
2,5 ml fennel seeds (optional)
2 carrots, coarsely grated
1 kg ripe tomatoes, peeled and chopped
30 ml dried mixed herbs or origanum
75 ml chopped fresh herbs of your choice
1 bay leaf
15 ml balsamic vinegar
10 ml soft brown sugar
salt and freshly ground black pepper
Method
Heat an AMC 20 cm Gourmet High over medium heat until the Visiotherm® reaches the first red area. Add onions and garlic sautéing until soft. Add ginger, fennel seeds and carrots and sauté for a few more minutes.
Stir in the tomatoes, dried and fresh herbs, bay leaf, vinegar and sugar.
Simmer without a lid over medium heat for 20 - 30 minutes until flavourful and thickened slightly.
Season to taste and blend with a hand blender. At this stage, the sauce can be cooled and frozen to be used as needed.
Tips & variations
Parmigiana, an Italian side dish made with this kind of tomato sauce and brinjal, is divine. Sauté sliced brinjals in a thin layer of oil. Pack brinjal slices in layers with the sauce and sprinkle 125 ml (½ cup) grated mozzarella cheese on top. Bake at 200°C for 20-30 minutes or until golden brown and cooked. Serve with fresh basil leaves.
For a quick vegetarian meal, stir a tin of chickpeas and cooked butternut into the tomato sauce.
If the tomatoes aren't red enough, stir 15-30 ml tomato paste into the sauce for a deeper red colour.
A homemade tomato sauce can be used as a sauce or as a base for any tomato-based dish. The sauce can also be blended and served with eggs, pap and braaied meat or any of the other ideas mentioned.
Use the tomato sauce as a cooking liquid for portions of fish, chicken, meat or even meatballs. It is a healthier way to cook, as the sauce is homemade and you know what goes into it.
The sauce can be seasoned in many different ways. Try adding curry powder for a spicier version; more Italian flavours with basil pesto or give it a Moroccan flair with cumin.
Share this basic tomato sauce recipe!