Tuscan pan-roasted chicken
If you're looking for an easy meal that's full of flavour, then this Italian inspired dish will definitely get your mouth watering. Brown your chicken on the stove top, add the extra ingredients and pop into the oven. Then sit back and relax – cooking cannot be easier!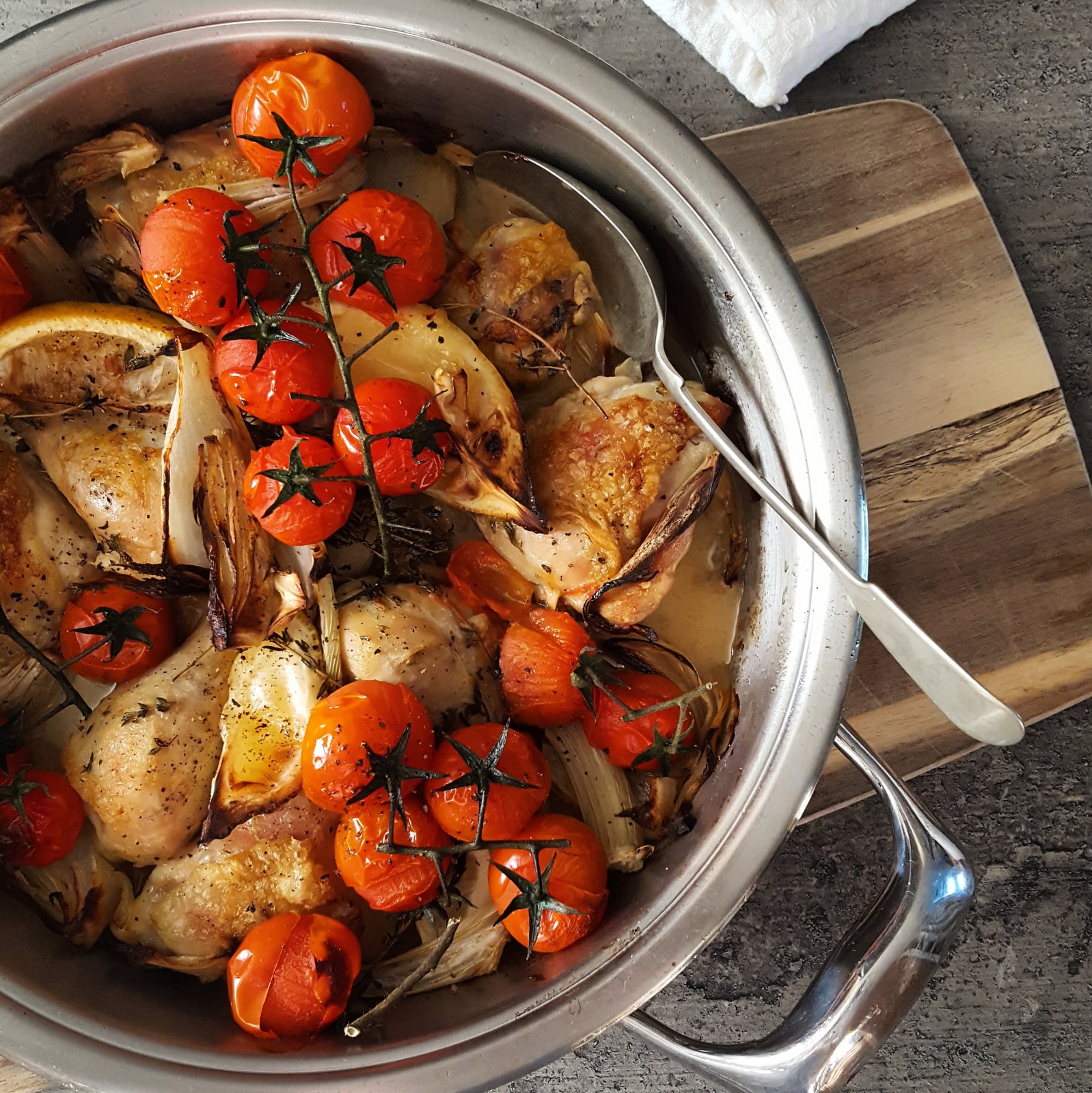 Tuscan pan-roasted chicken
Serves 4
8 - 10 chicken drumsticks and thighs
freshly ground salt and pepper to taste
60 ml dry white wine or chicken stock
1 onion, peeled and cut into quarters then broken into leaves
1 fennel bulb, sliced
3 garlic cloves, chopped
1 lemon, cut into wedges
a few sprigs of fresh thyme
200 g baby tomatoes or baby vine tomatoes
olive oil for drizzling
Method
Preheat oven to 180°C.
Preheat an AMC 24 or 30 cm Gourmet Roaster over a medium temperature until the Visiotherm reaches the first red area. Brown chicken pieces on both sides and season with salt and pepper.
While still on the heat, re-arrange the chicken pieces skin side up in the pan. Add the wine and allow to bubble away for a few seconds. Then add onion, fennel, garlic and lemon in between the chicken pieces. Top with sprigs of thyme. Season once more.
Remove from the stove, place in oven and roast uncovered for 30 minutes. Add the tomatoes and roast for a further 15 minutes. Serve immediately with herby couscous or mash.
Tips & Variations:
Substitute fresh tomatoes with marinated sun-dried tomatoes.
Share these Tuscan flavours