Cookware Features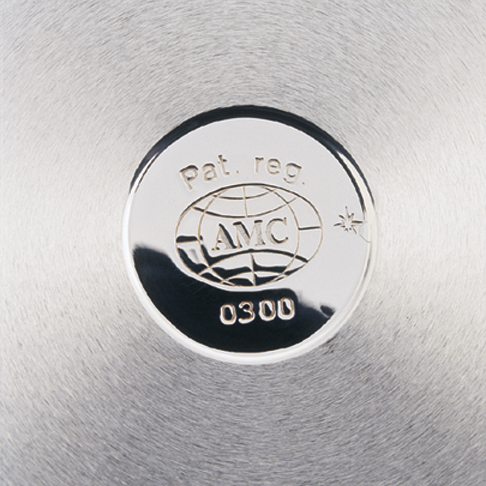 The Material
AMC cookware is manufactured from the highest quality 18/10 stainless steel. Stainless steel is a superior metal for cooking due to its high heat tolerance and non-porous properties, making it safe for metal allergy sufferers too. The high quality stainless steel is also very easy to clean.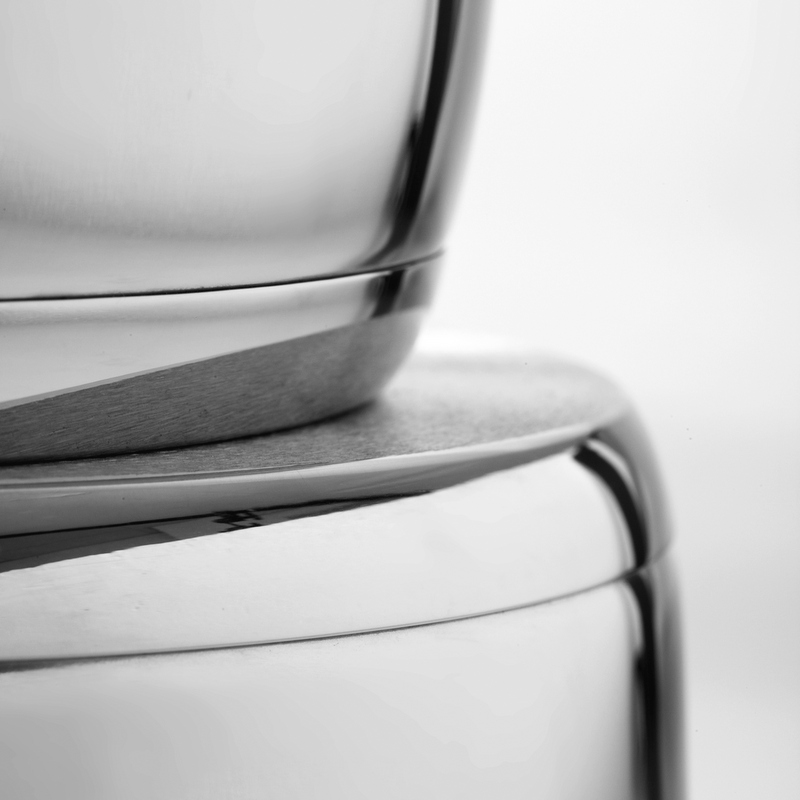 The Base
The AMC "Akkutherm" base consists of two layers of steel that encapsulates aluminum-alloy. These components are pressure-welded through a patented process to form an inseparable layer, creating the AMC base. This base has excellent heat distribution and heat storage properties so there are never "hot spots" during cooking and food is kept warm long after removing it from the stove. AMC cookware is also induction friendly.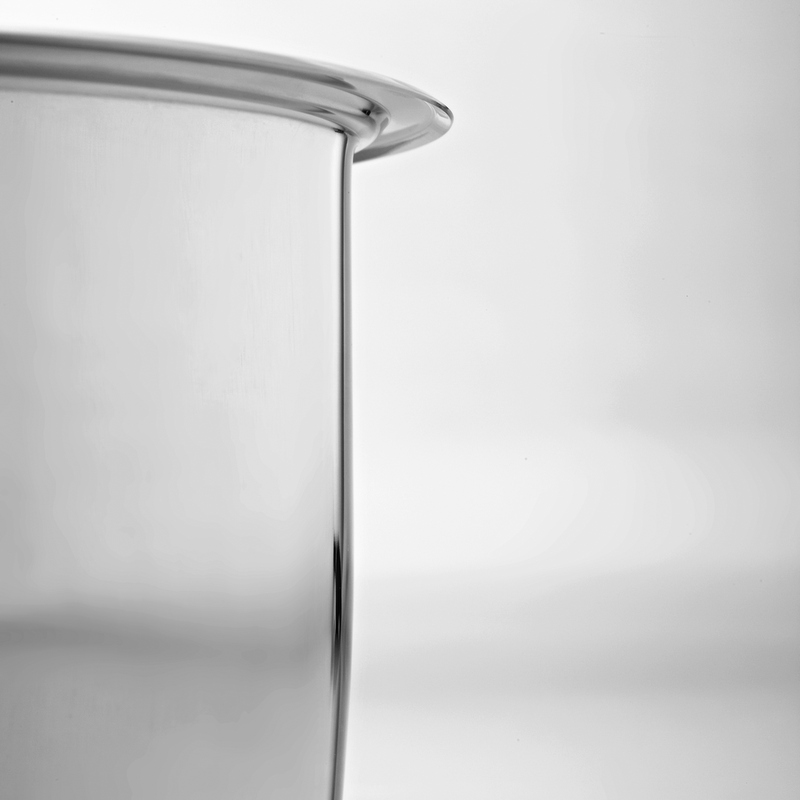 Side Walls
The side walls of AMC cookware are a single layer of steel that stay cooler during cooking. This facilitates a condensation process, using the moisture present in the ingredients, and enables waterless cooking. This process also allows the food to cook gently. Using minimal water or liquids during cooking concentrates the flavour of the ingredients and ensures the best flavour. It also helps prevent nutrient loss.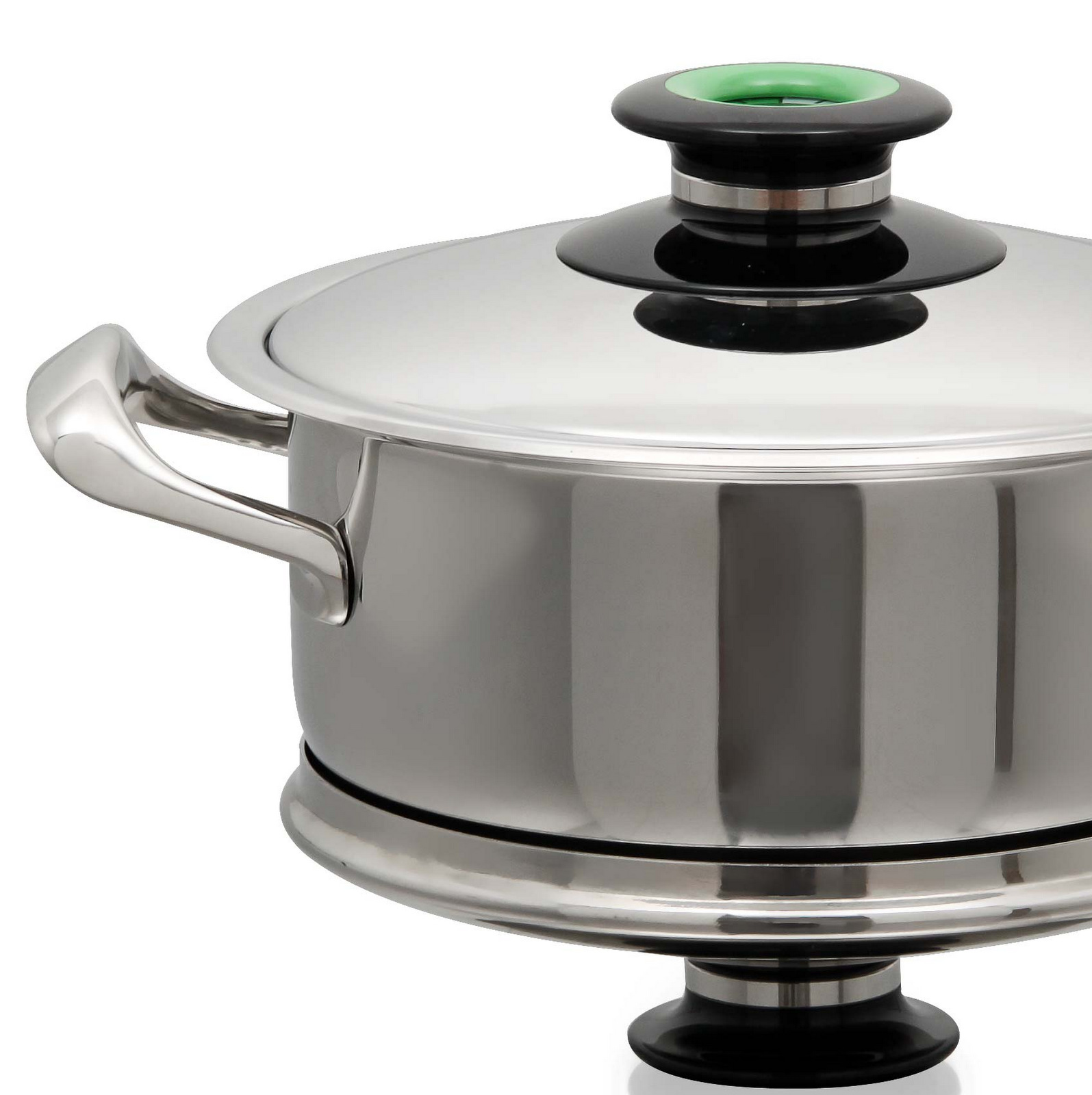 The Lid
The AMC lid is designed with ease and comfort in mind. With its weight, design and high precision processing it fits between the handle and rim for safe storage during cooking. The lid also creates a perfect waterseal when cooking, and then collects moisture within the lid when lifted to keep surfaces dry. Lastly it can also be inverted to create a stable base for your cookware from which to serve.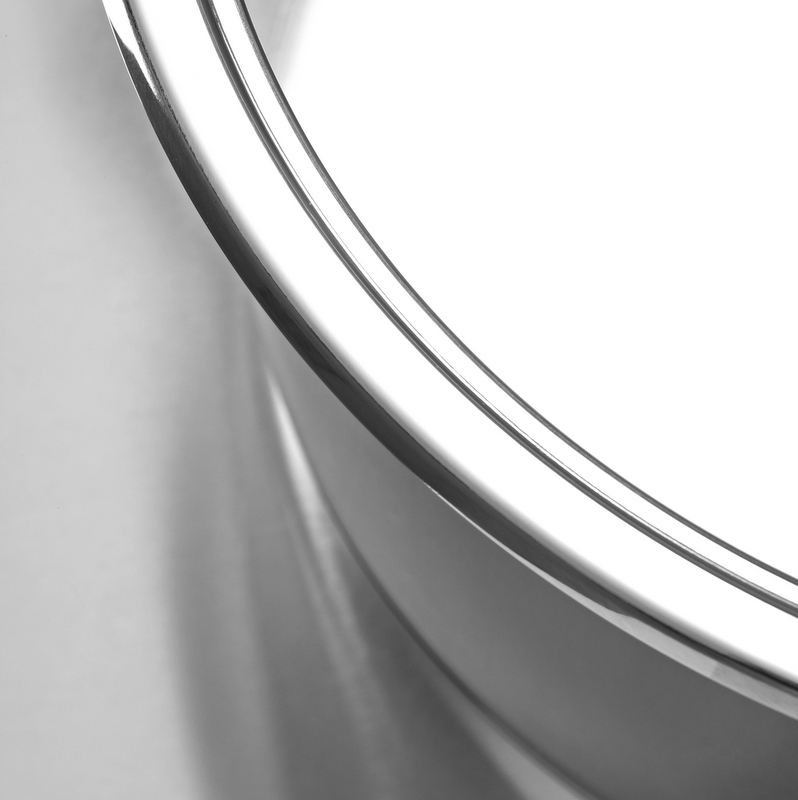 The Rim
The rim is designed to safely pour liquid from the cookware into a jar or bowl without spilling. It has an impact-resistant design that will not bend or break during use.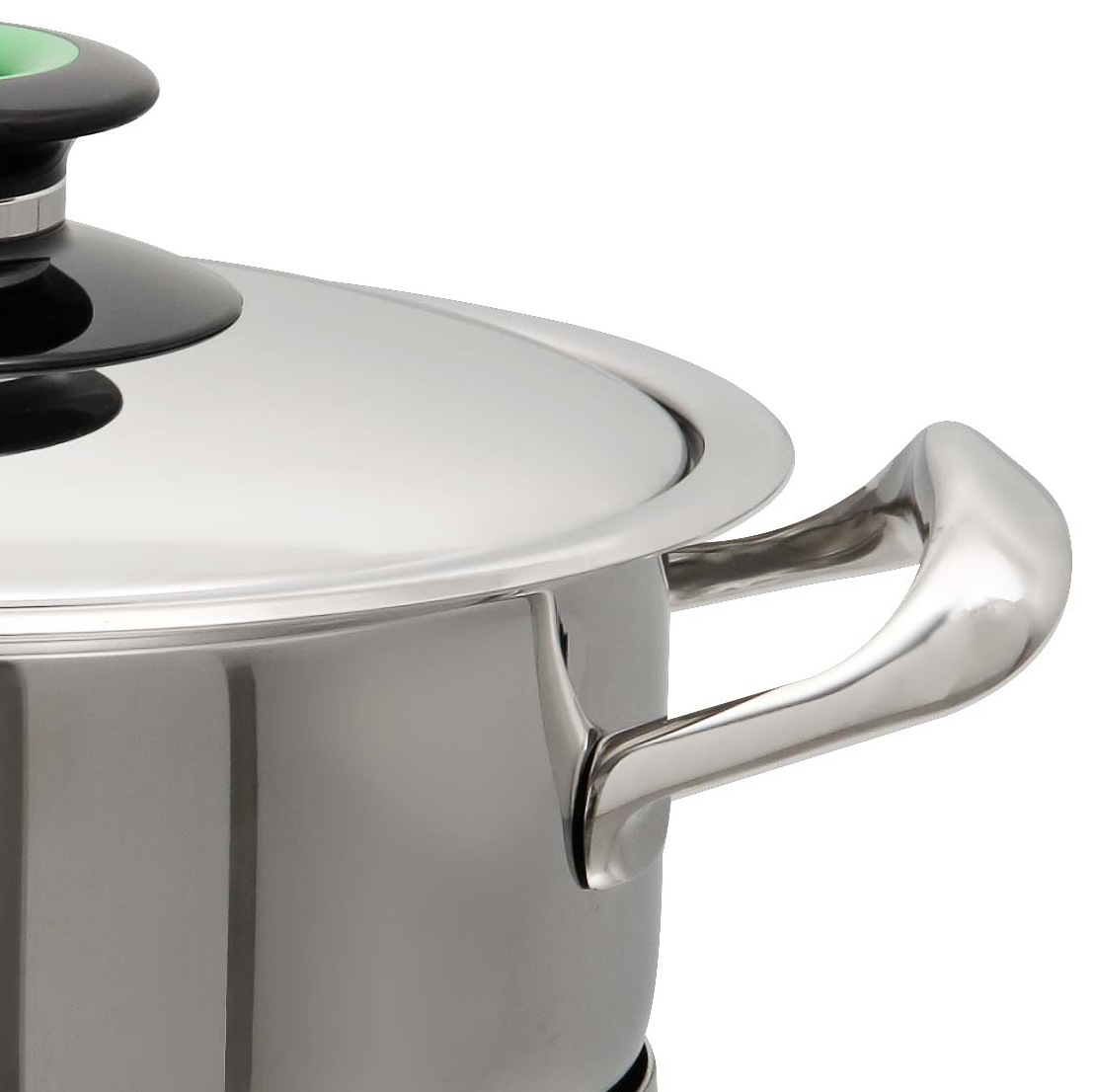 The Handles
The current AMC Gourmet range has handles that are manufactured from stainless steel, making each unit oven friendly. These handles stay cool when cooking on the stove and only become hot when placed in the oven. Previous AMC ranges had handles manufactured from Bakelite, that also stays cool during cooking. Both sets of handles have a comfortable design making them easy to cook in and carry.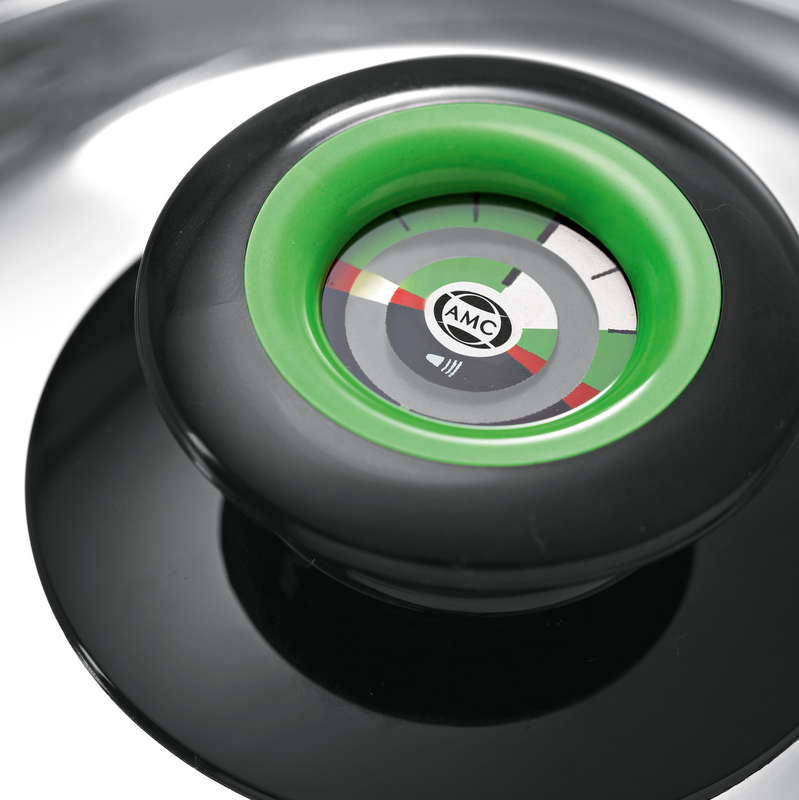 The Visiotherm®
The AMC lid knob has a built-in thermometer called the Visiotherm® – a fundamental tool when cooking "the AMC way". The Visiotherm® provides a visual indication of the temperature during cooking, making it possible to cook at optimal temperatures and using less "extras" like water, fats and oils. The lid knob includes a finger guard which makes it safe and easy to lift a hot lid during cooking.