Our Manufacturing Process
Handcrafted quality
Our cookware is manufactured at the AMC factory in Atlantis in the Western Cape, where we currently employ 80 people. The artisanal nature of this process ensures that every unit of AMC cookware is handled and quality controlled by hand. Our production process involves painstakingly crafting every detail to produce unrivaled quality. View our manufacturing video for a glimpse of how our cookware is made. There is also information below this highlighting in brief some of the steps in the manufacturing process.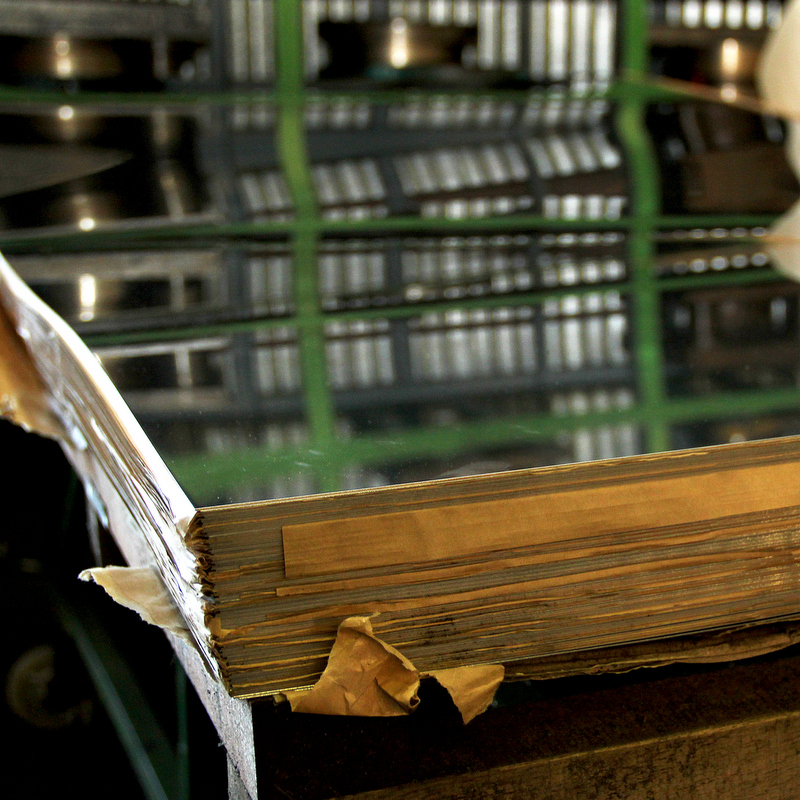 Raw Steel
Raw stainless steel is sourced from around the world to match our high quality standards. The raw sheets (pictured here) are delivered and checked to ensure no defects are present. Large discs are cut from these sheets according to the units that will be manufactured. The discs are "drawn" into their shell by a large press machine. This requires precision techniques and tools to ensure the correct shape and finish.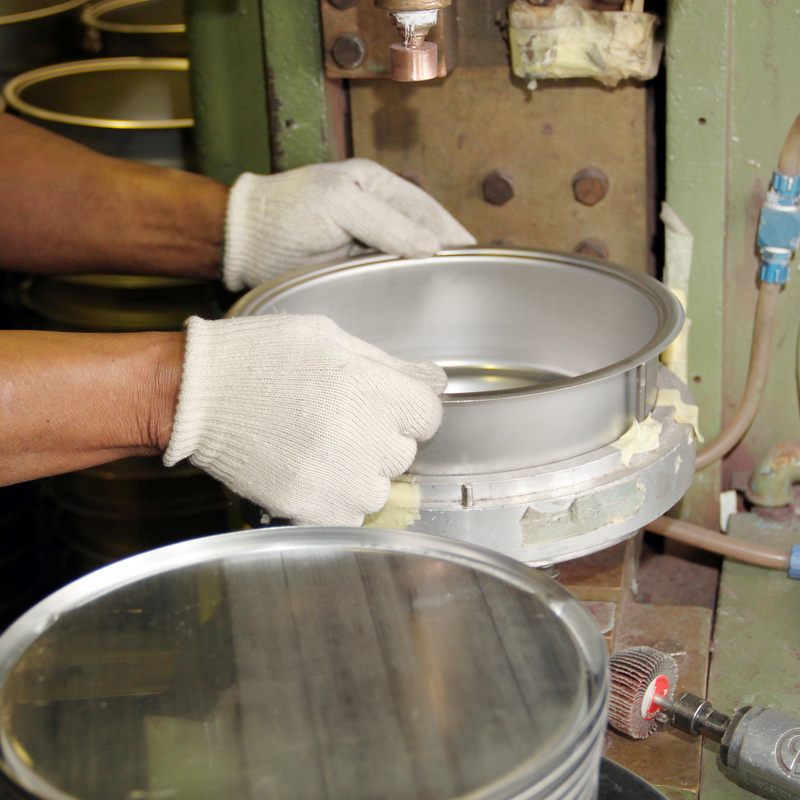 First wash and Spot Welding
Cookware shells go through their first wash and are then cleaned thoroughly before they can move onto the next stage of the process which is spot welding. At this stage the base of the unit is bonded to the shell to ensure the correct position for pressure welding.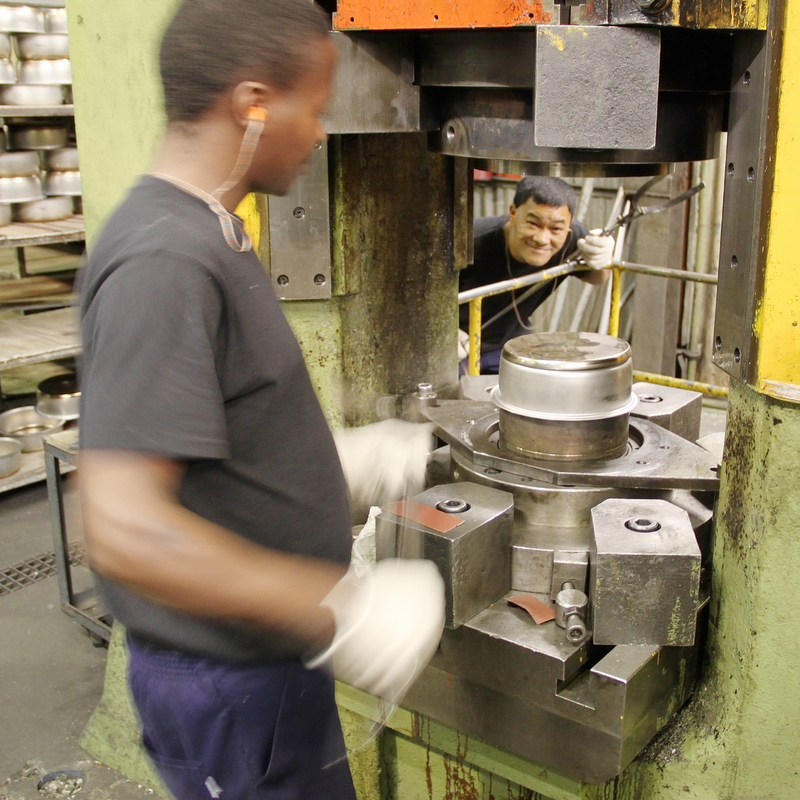 The "Big Bang"
To weld the shell and base together the components are heated to over 500°C then smacked with a 2500 ton hammer. This is the big bang!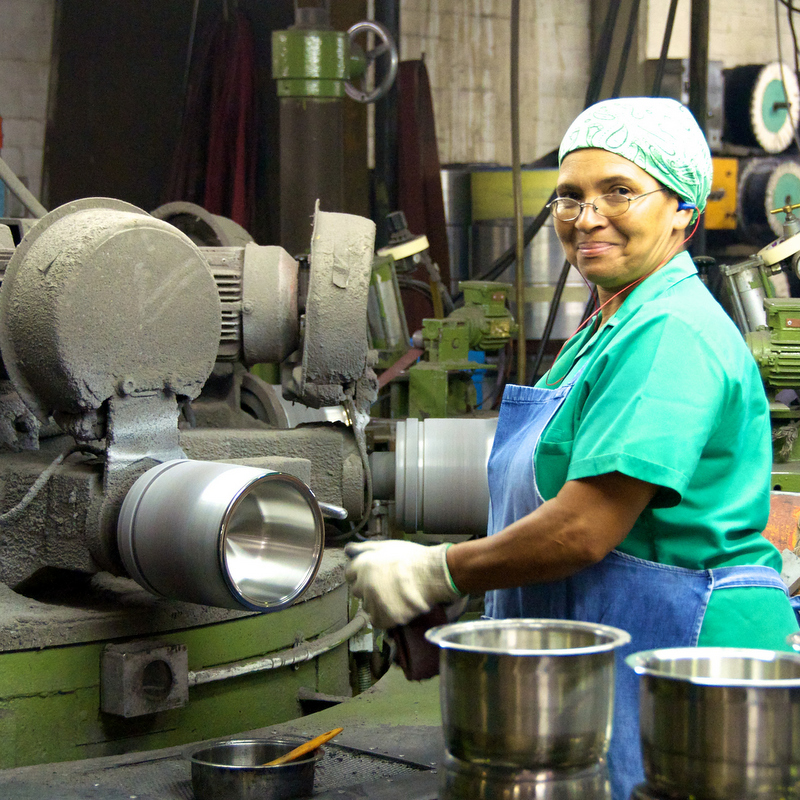 Pre-polish and Inside grinding
All units are ground to smooth the sides and eliminate any marks that may have come through the previous stages. Next the insides of the units are sanded to give a beautiful even finish, no marks and dents are accepted.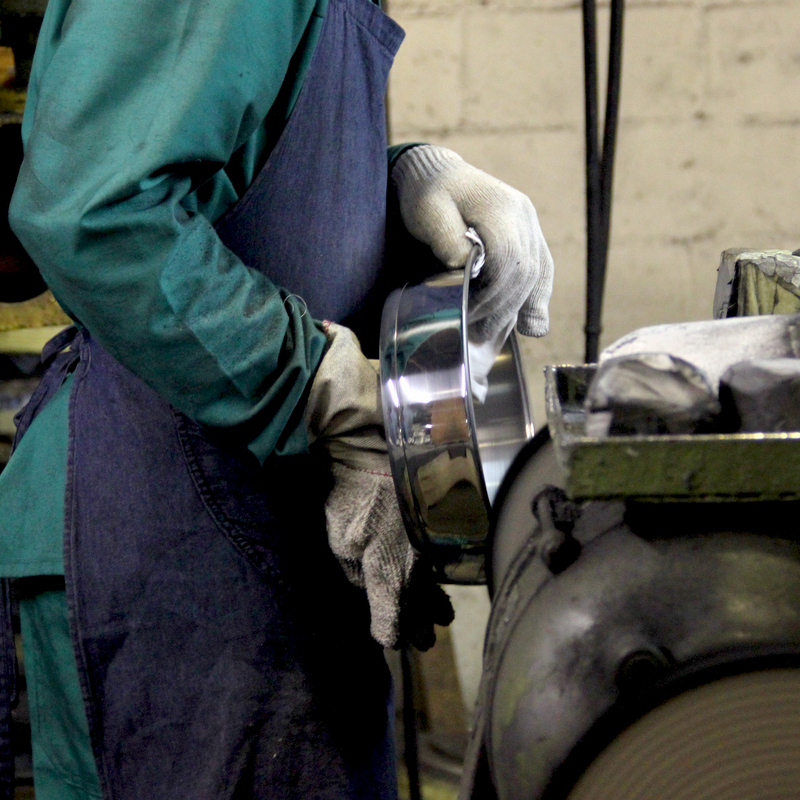 Final polish
These semi-polished units are given the final polish – where the AMC shine is put on. Any imperfections from previous manufacturing steps are now visible.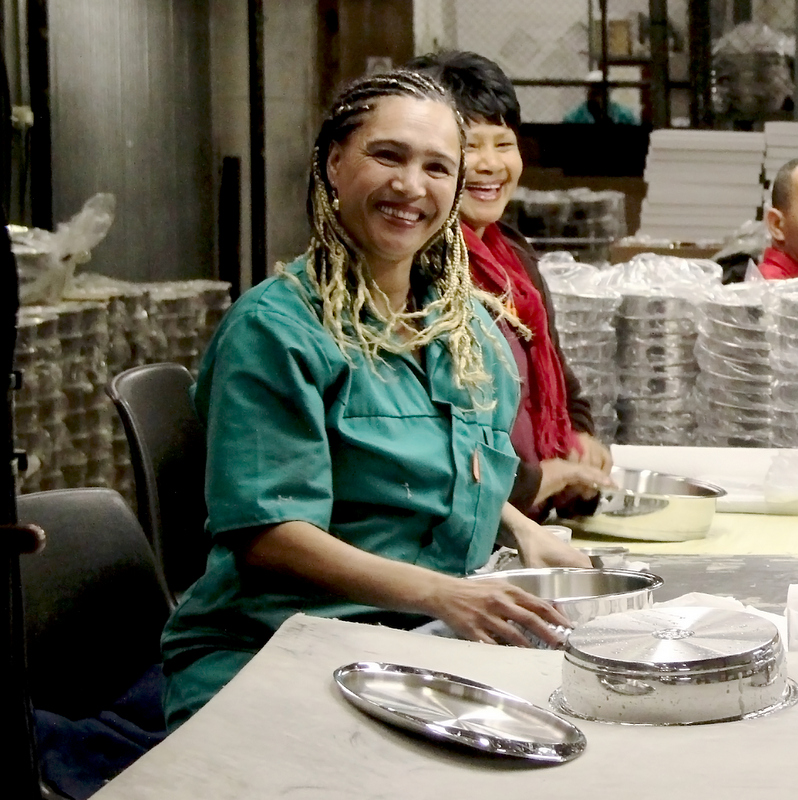 Washing and quality check
Polishing is a dirty process, and at this stage the units are washed clean of any dirt. Each unit is then individually inspected to make sure it matches our high standard of quality.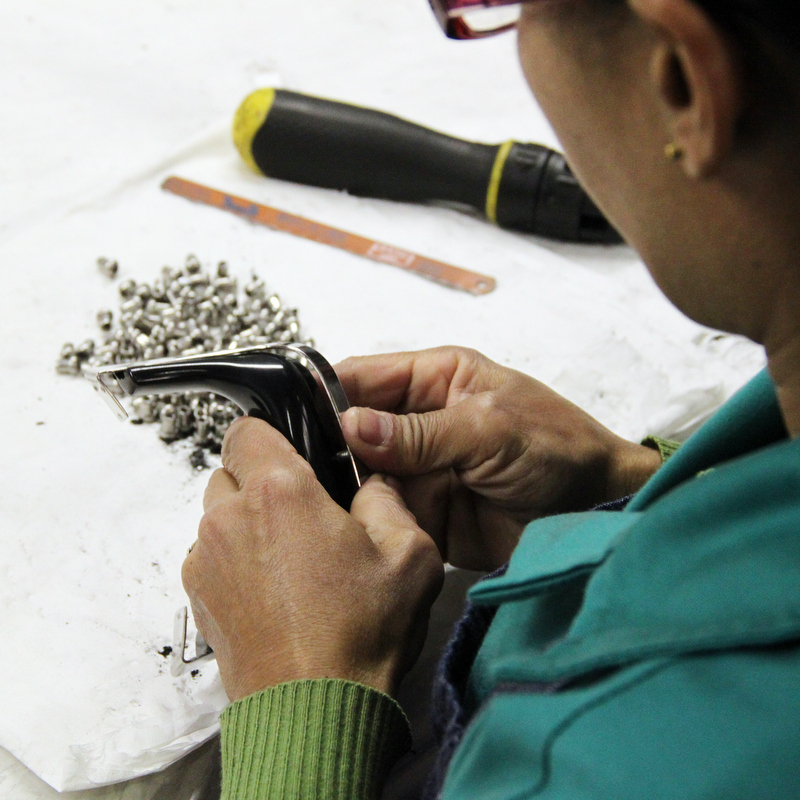 Handle assembly and welding
Handles are made from scratch using Bakelite which is moulded into the handle, and strips of stainless steel which is trimmed, formed and welded into our flanges. Each unit receives its handles through a manual welding process. At this stage we have a complete unit without a lid.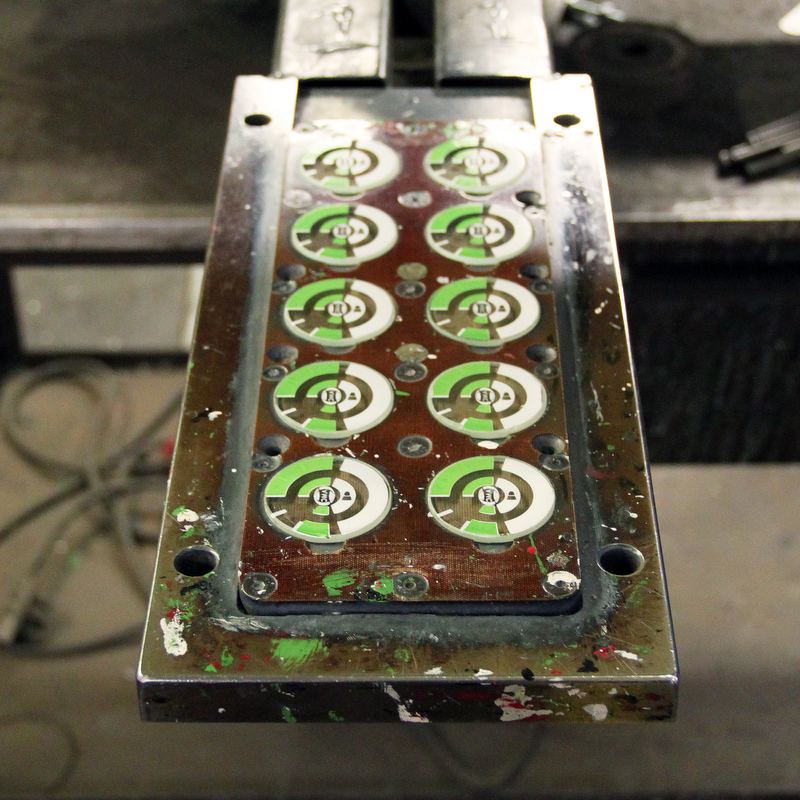 Visiotherm® assembly
The Visiotherm® consists of multiple components, all manufactured in the factory. All components are assembled into the final product that forms the lid of our units.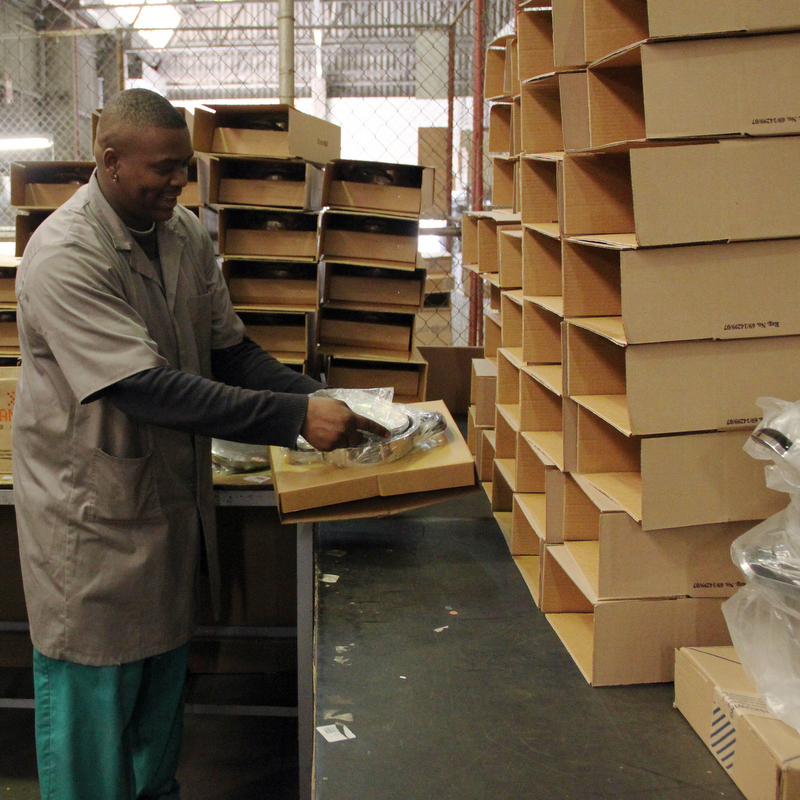 Packaging & Delivery
AMC units are packed at the factory and stocked for future deliveries. Our products are sold nationwide through our consultants as well as online.