Tips for Use
There are no strict rules for how to use your AMC cookware. You can cook in them as if they were regular pots and pans, however to get the most benefit out of your cookware we do have a few guidelines to follow. It's simple to use your cookware the amc way and benefit from the features of our cookware. We share some tips and tricks to make your cooking experience effortless.
Temperature
The best AMC tip is to always use medium to low temperatures when cooking! This is the easiest way to ensure the best results with your cookware. Over a medium temperature it should take about 10 minutes to preheat your cookware, lid on, until the Visiotherm reaches the first red area. Or if your food burns when your temperature is on medium, next time reduce the heat even further. A low temperature is usually your lowest heat setting.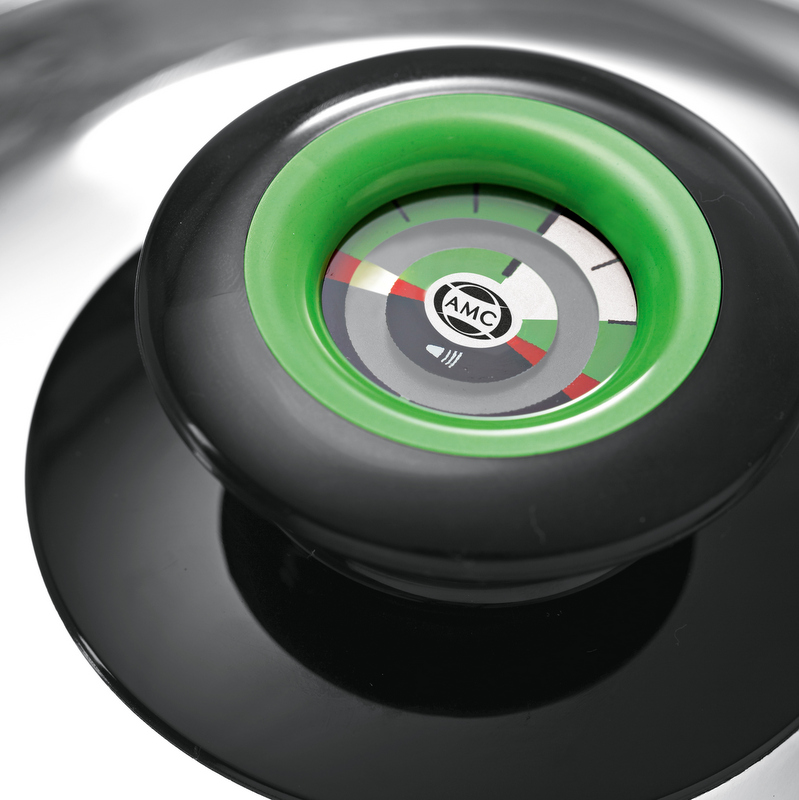 visiotherm
The second best AMC tip is to get to know your Visiotherm. This is a thermometer in your lid knob that guides you through the cooking process. When using medium to low temperatures, your Visotherm indicates when to start cooking and when to reduce the heat, whether your food is cooking or if you need to increase your temperature slightly. For more detailed information, view this page.
Visiotherm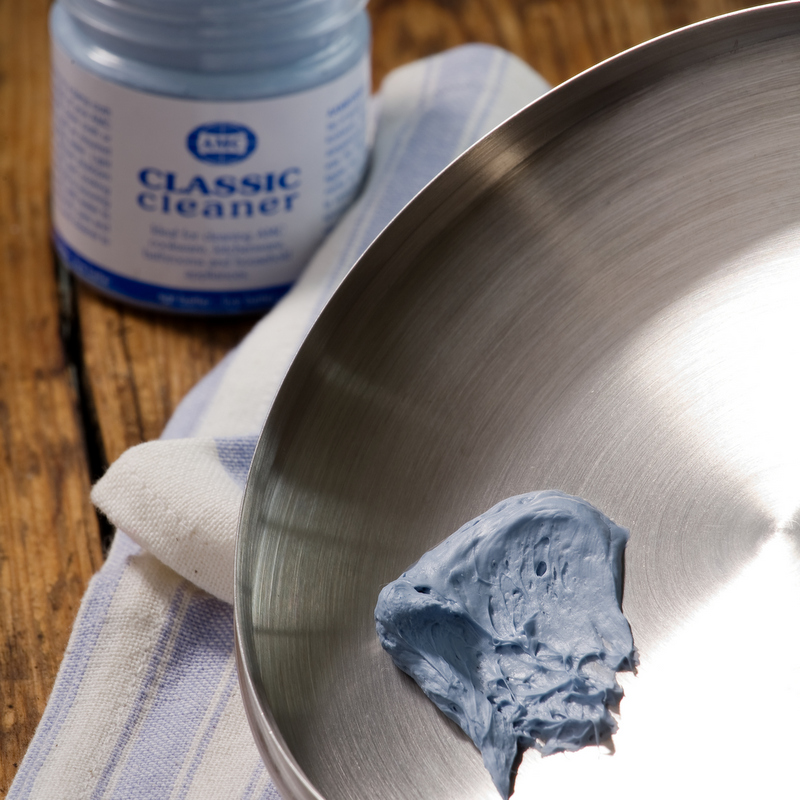 burnt-on foods
To remove burnt-on foods, soak and wash cookware in hot soapy water. Light scouring with a non-abrasive household cleaning powder and a nylon scouring pad or AMC Classic Cleaner will remove stubborn burns. Alternatively, pour a cup of water with 10 ml vinegar into the unit and simmer over medium heat for 5 - 10 minutes. Loosen bits of food with a wooden spoon then wash the cookware immediately as instructed under 'Cleaning'.
Cleaning & caring for AMC cookware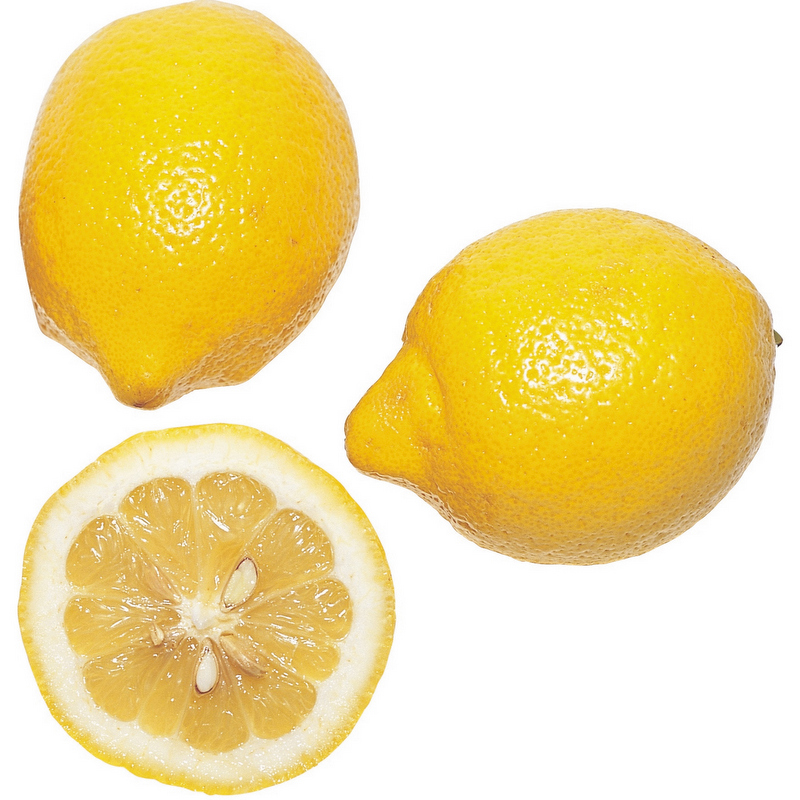 stains on cookware
Although stainless steel is very easy to clean, you may sometimes notice stain-like marks on your cookware. These can be prevented or easily removed if looked after. These stains won't affect the performance of your cookware.
Watermarks can be wiped with a damp cloth, then buffed with a soft cloth to restore the original shine.
Rainbow-coloured or white cloudy stains can appear on the inside of cookware when starchy foods have been cooked (rice, potatoes etc.) This is normal and not due to negligence or misuse. To remove the stains, pour a few drops of lemon juice or vinegar in the clean cookware. Wipe with a paper towel or cloth, then rinse and dry.
Straw or golden coloured stains form if the cookware has been overheated. These are more difficult to remove. Try cleaning with Classic Cleaner or a non-abrasive cleaning paste and a soft sponge. Don't scratch the stainless steel and never use steel wool when attempting to remove a mark.
stains on amc cookware
Fast Cooling
If warm cookware is placed on a cold surface or cooled down quickly with the lid on, a vacuum can develop inside the cookware. Do not try to remove the lid with force as it can damage the lid and cookware. Rather place it on the stove and heat over a medium temperature -  the lid will then be easy to lift.