Brinjal carpaccio
Eggplants are so versatile - you can steam, braise, grill or fry them. If you enjoy brinjals, then you will love this delicate dish and its combination of flavours. Serve as a light starter or side dish or with some crusty bread as lunch.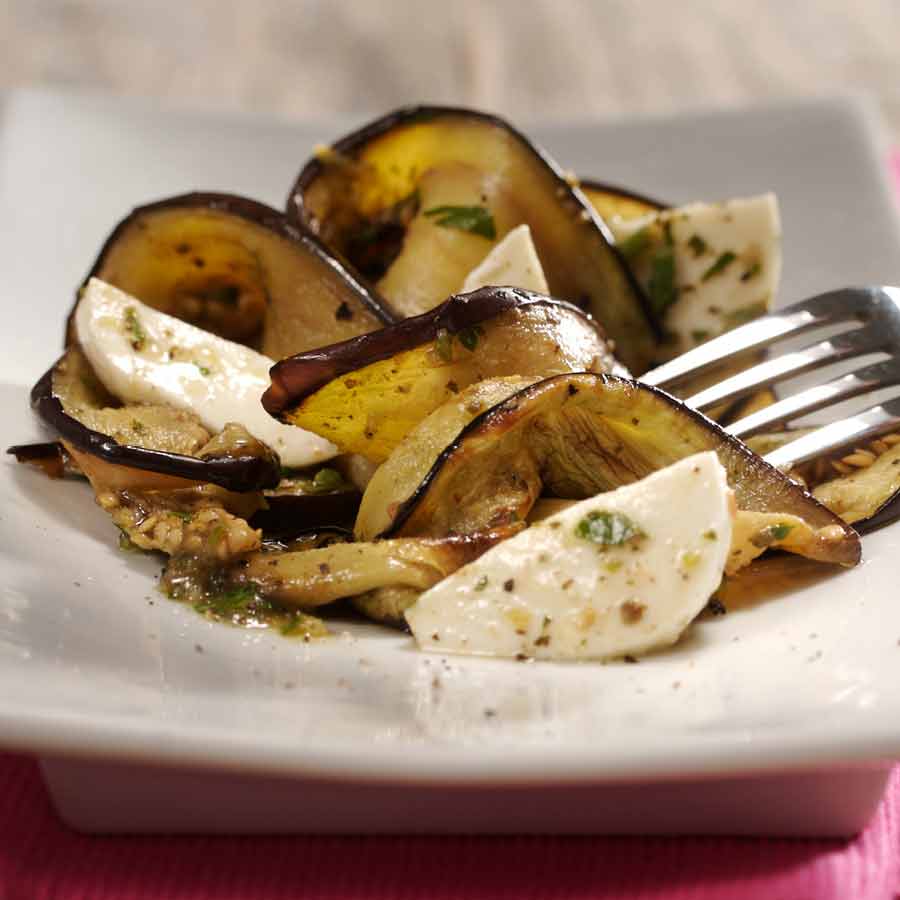 Brinjal carpaccio
Serves 4

100 ml olive oil
1 small clove of garlic, crushed
10 ml freshly grated lemon rind
salt and freshly ground black pepper
2 medium brinjals
150 g mozzarella balls, quartered or Pecorino shavings
Method
Whisk all the ingredients together, except brinjals and cheese, and season to taste.
Slice the brinjals lengthwise in 3 - 5 mm slices. Meanwhile, preheat an AMC 28 cm Chef's Pan over a medium temperature until the Visotherm® reaches the first red area. Fry slices on both sides until golden brown and cooked - no oil should be necessary if your temperature is on medium.
Spoon fried slices into an AMC 20 cm Dome, pour some dressing over the warm slices and leave to cool. Fry and marinate the remaining slices, but keep some dressing to serve.
Refrigerate for one hour. Arrange on individual plates or on a large platter with cheese in between. Serve with crusty bread, a good grind of black pepper and dressing on the side.
Variation:
Substitute Mozzarella or Pecorino with feta.
Share this blog post now!