Homemade ginger ale
We found this refreshing ginger ale syrup recipe a few years ago on the food blog biggirlssmallkitchen. It's so easy to make and is great to serve in the warm summer months.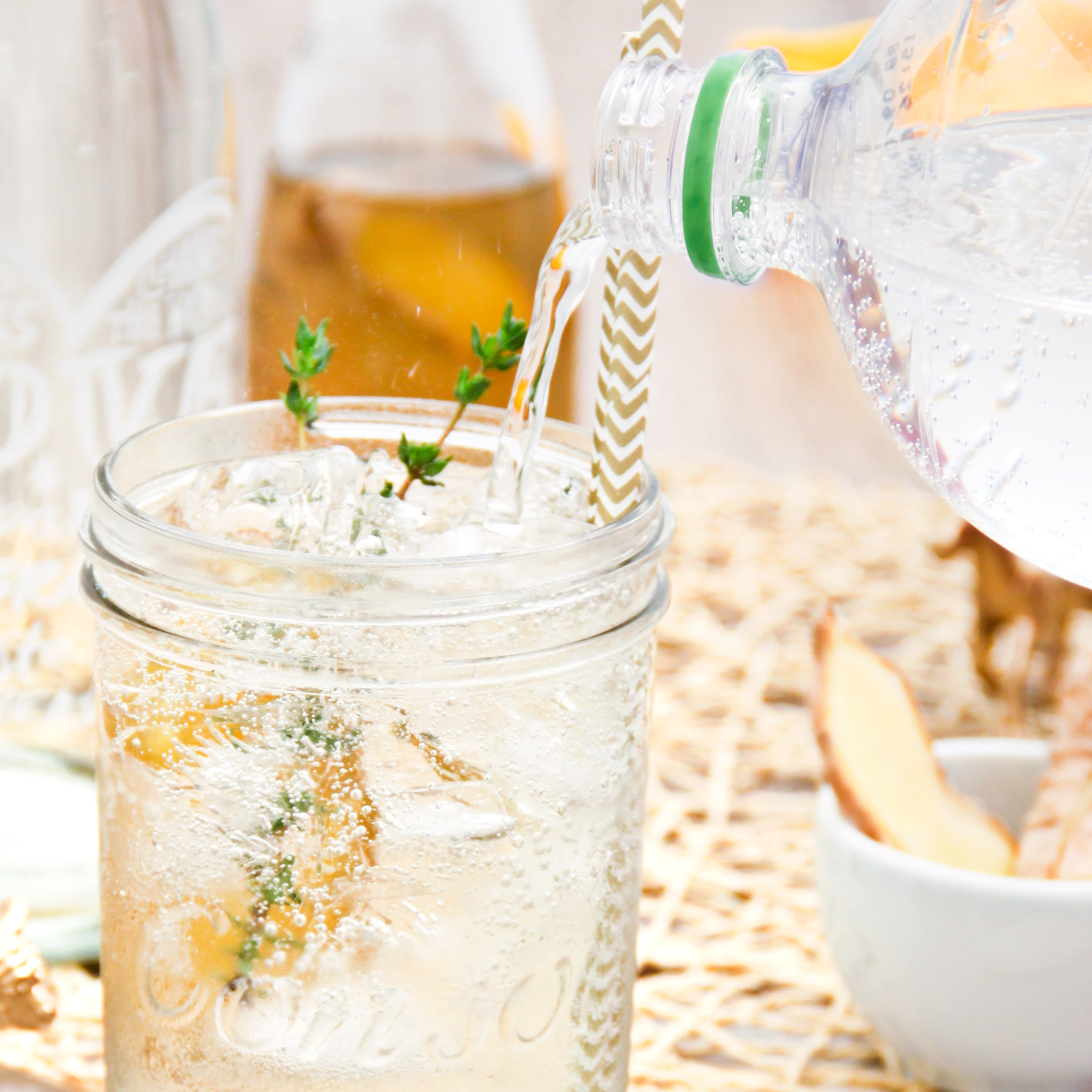 Homemade ginger ale
Makes 7 - 10 glasses
Ginger syrup:
120 g ginger, sliced (about 1 cup sliced ginger)
5 springs of fresh thyme
250 ml (1 cup) sugar
500 ml (2 cups) water
soda water
lemon juice to taste
Syrup: Place all the ingredients, except soda water and lemon juice, in an AMC 16 cm Gourmet High and heat over a medium temperature. Stir frequently until sugar has dissolved.
Bring syrup to the boil and simmer for 15 – 20 minutes until syrup has reduced to approximately 1½ cups. Reduce heat slightly if needed.
Remove from heat and use a slotted spoon to remove ginger and thyme sprigs. Discard thyme, keeping ginger for garnish. Allow to cool and store in a sterilised glass jar until needed.
Prepare ginger ale by filling glasses with soda water and adding 30 – 45 ml ginger syrup or to taste. Add lemon juice to taste and garnish with reserved ginger slices. Serve with ice.
Share this homemade ginger-ale!