Spicy all-year chutney
Making a chutney is a great way to preserve your next batch of fruit or vegetables, and it's a lot simpler than cooking jam. Use seasonal fruit and vegetables to create your own unique chutney, and serve with curry or a cheese platter. Stored correctly in sterilised jars, your chutney can last for a long time and also makes a great gift!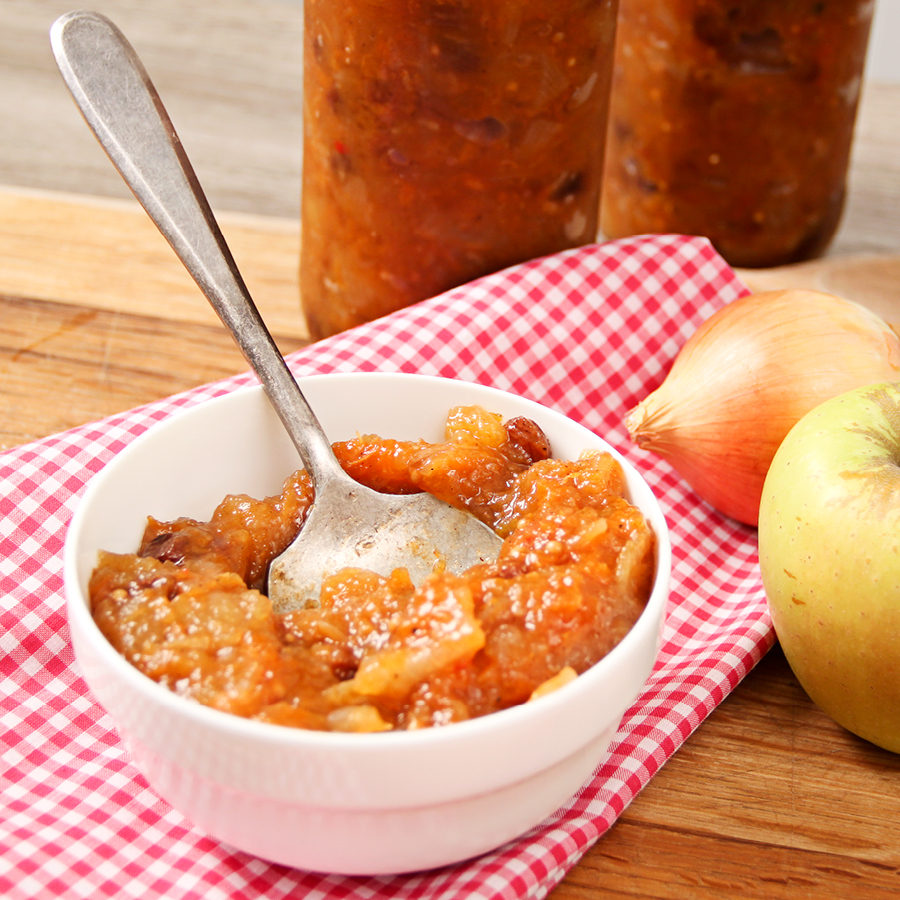 Spicy all-year chutney
Makes approximately 4 litres
4 kg vegetables and fruit, such as 500 g dried apricots, diced, 2 kg apples, peeled and diced, 1.2 kg onions, diced and 300 g (500 ml) raisins
8 cloves of garlic, crushed
60 ml fresh, grated ginger
40 ml fresh, grated lemon rind
30 ml each ground nutmeg and ground coriander
20 whole cloves
40 black peppercorns
1000 ml sugar
20 ml mustard seeds
800 ml white wine vinegar
6 red chillies, seeded and chopped
Method
Soak apricots in water for 30 minutes. Drain.
Place all the ingredients in an AMC 24 cm Synergy Super Gigant or 30 cm Gourmet Super High and heat over a medium temperature until the Visiotherm reaches the first red area. Boil with lid on for 10 - 15 minutes. Stir well.
Reduce heat and simmer without lid for 1 - 1¼ hours or until all ingredients are tender. Fill glass jars with boiling water and cover lids with boiling water to sterilise them. Leave for 10 minutes and empty jars.
Fill jars with hot chutney mixture and seal. Allow chutney to stand for a few days before serving. Use as required.
Tips:
The smaller the vegetables and fruit are diced, the smoother the chutney.
Add chilli seeds for a stronger flavour.
Variations:
You could also cook half this chutney in an AMC 24 cm High or Gigant.
Use a combination of ripe tomatoes and red peppers.
Use apricots or peaches when in season. Ensure that mixture cooks to a smooth blend. Increase amount of sugar depending on ripeness of fruit.
Substitute mustard seeds with 5 - 10 ml mustard powder.
Share this spicy chutney!