Strawberry Lemonade
While strawberries are still in season, make the most of these delicious fruits by adding them to salads, your breakfast or serve as a healthy snack. Any strawberries that are a bit overripe are perfect for preparing this refreshing drink, a fun and pretty twist on traditional lemonade.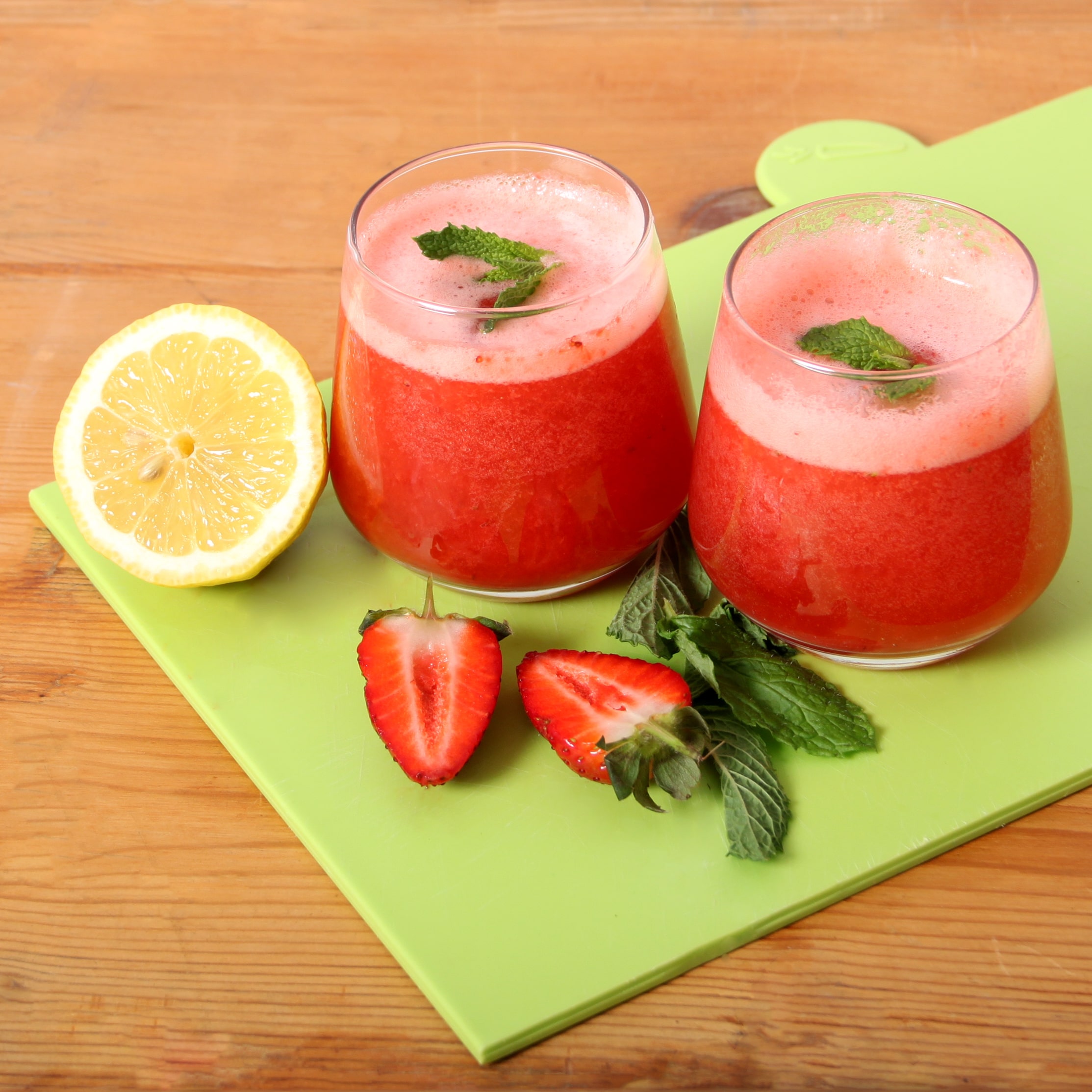 Strawberry lemonade
Makes 2 liters
Sugar syrup
500 ml water
500 ml sugar

800 g strawberries, trimmed and halved
80 - 100 ml fresh lemon juice
1 litre soda water, mint, lemon and ice to serve
Method
Place water and sugar in an AMC 16 cm Gourmet High or 20 cm Gourmet Low and heat over a medium temperature, stirring until sugar has dissolved. The liquid will look mostly clear.
Once the sugar has dissolved, allow syrup to cool completely before using or storing in the refrigerator.
Place strawberries and lemon juice in a blender and puree until smooth. Add lemon juice and sugar syrup to taste. Served topped with soda water, mint and lemon.
Tips & variations
The sugar syrup will keep for up too 6 months if stored in the refrigerator, although this is not necessary.
If strawberry seeds bother you, use a fine sieve to filter them out.
Depending on the sweetness of the strawberries you use, you will add more or less sugar syrup or lemon juice.
Share this delicious summer drink!