Tomatoes, tomatoes & more tomatoes
Tomatoes are very easy to grow yourself, in fact the plants often pop up out of the compost heap on their own. If you're lucky enough to have tomatoes in abundance, (whether you bought them or grown them) don't despair; there are so many ways to use them.
One of our favourites is to slow roast trayfuls of tomatoes and serve as part of a meal, or add to a salad or sandwich. Alternatively, freeze the roasted tomatoes for later. You can also freeze fresh tomatoes – quickly peel and cube them before freezing, then use when cooking. AMC Brand Ambassador Heleen Meyer also shares some of her favourite tomato tips with us, as well as quick video on how to skin tomatoes.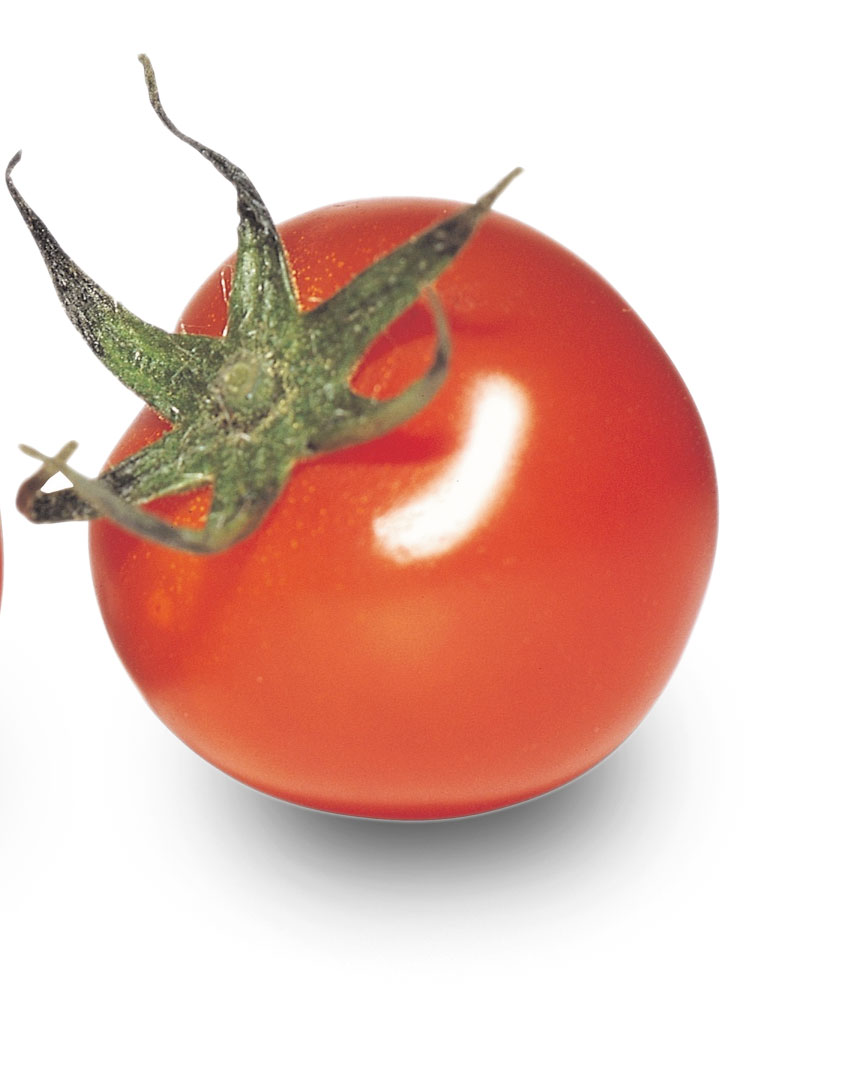 Healthy cooking tips
Tomatoes in season are deliciously sweet and packed with nutrients.
Remember to choose a healthy cooking method to prepare tomatoes, for example, drizzle with olive oil, balsamic vinegar and fresh herbs and roast in the oven or toss in a hot pan.
Roasted tomatoes are perfect for a salad, side dish or as an accompaniment for meat, fish or chicken. Try it tossed into a pasta sauce.
The antioxidant in tomatoes, lycopene, is easier for the body to absorb from cooked tomatoes than from fresh tomatoes.
When cooking tomatoes, don't add sugar out of habit – rather season with lemon juice and fresh herbs first.
A homemade tomato sauce can be used as a sauce or as a base for any tomato-based dish. The sauce can also be blended and served with eggs, pap and braaied meat or any of the other ideas mentioned. (We'll share Heleen's delicious recipe in our next tomato instalment!)
The green way of doing it
Fresh tomatoes are delicious in a salad and baby tomatoes are perfect for lunch boxes.
Waste not, want not - when tomatoes start becoming overripe, roast them and serve as a side dish or as part of a meal.
Tomatoes can be thrown onto the compost heap. Later when the compost is worked into the garden, you may find little tomato seedlings coming up. Plant these in pots or the veggie garden, if preferred and enjoy your tomato harvest.
Buy tomatoes that are not quite ripe yet and place a few on the window sill every day or two. This will ensure that they don't all ripen at once. Store the rest in the fridge.
Allow tomatoes to ripen on the plant, they have the most flavour.
How to peel a tomato
Heleen shows us just how easy it is to peel tomatoes, remember the riper they are the better.
With a sharp vegetable knife, cut small crosses into the stems of the tomatoes.
Place in a large bowl and cover with boiling water. Allow to stand for a few seconds – you will see that the skins will start to curl and peel away from the tomato.
Pour off the water (keep it for the garden once it has cooled). Using the vegetable knife, pull the skins off the tomatoes.
Cut the peeled tomatoes into pieces and freeze in smaller portions to be used later.
This information was supplied by AMC Brand Ambassador Heleen Meyer.