Most Recent Post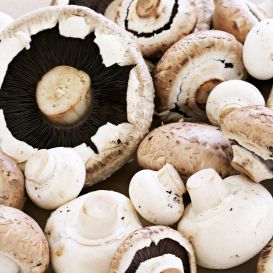 Marvellous mushrooms
The ancient Egyptians believed mushrooms grew by magic because of the way they could appear overnight. Read on for more mushroom facts and info!
Read More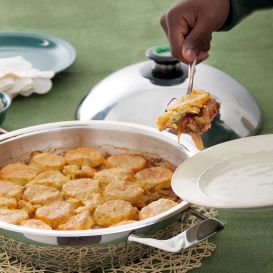 Savoury mince cobbler
If you've been looking for your next hearty meal then look no further. This savoury mince cobbler is easy to prepare and best of all, it's a one-pot wonder.
Read More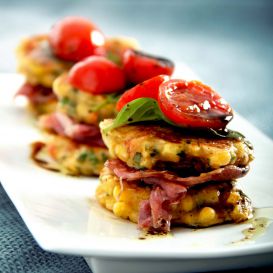 Breakfast fritter stack
If you're tired of serving bacon and eggs for breakfast or brunch, these breakfast fritters are great alternative!
Read More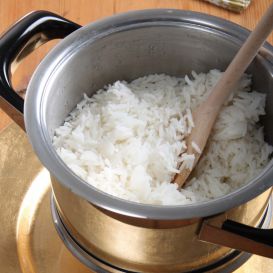 Cooking rice
We are often asked how to cook rice in AMC, and when we demonstrate this easy-peasy method to a group they are always impressed. Being able to cook rice is a basic kitchen skill we often take for granted – and it's effortless with the AMC Visiotherm!
Read More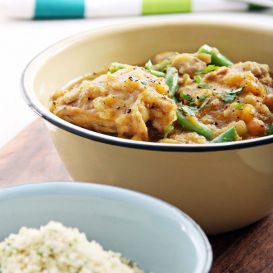 Saucy butternut & sweet potato chicken
The butternut and sweet potato in this easy dish cooks down to become a delicious sauce for the chicken. Comfort food at its best!
Read More