Most Recent Post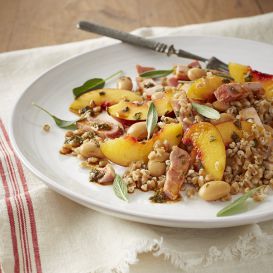 Pearled wheat salad with kassler, beans and fruit
AMC Brand Ambassador Heleen Meyer shared a recipe from her latest cookbook with us. This light meal with beans and smoked pork is always delicious, especially when using sweet seasonal fruit and fresh herbs!
Read More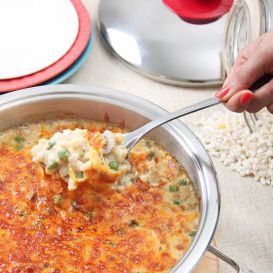 Samp and cheese
This recipe is our twist on a traditional mac and cheese, using samp instead of pasta. Such a simple recipe, comforting and full of flavour.
Read More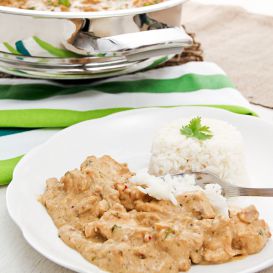 Nutty chicken casserole
Want to make an awesome supper in two ticks? Then this recipe is it – the combination of chicken, coriander, peanut butter and Greek yoghurt goes so well. Be warned there won't be any leftovers!
Read More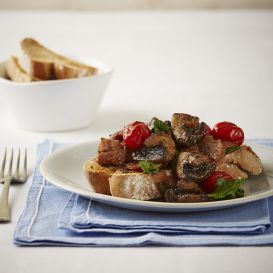 Pan-fried mushrooms with bacon and spinach
Enjoy this mushroom meal as a light supper, breakfast or brunch.
Read More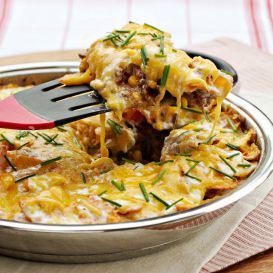 Mexican Corn Casserole
This meal is easy to prepare as well as incredibly delicious! Nachos chips topped with cheese – a family favourite every time.
Read More