AMC Business Cards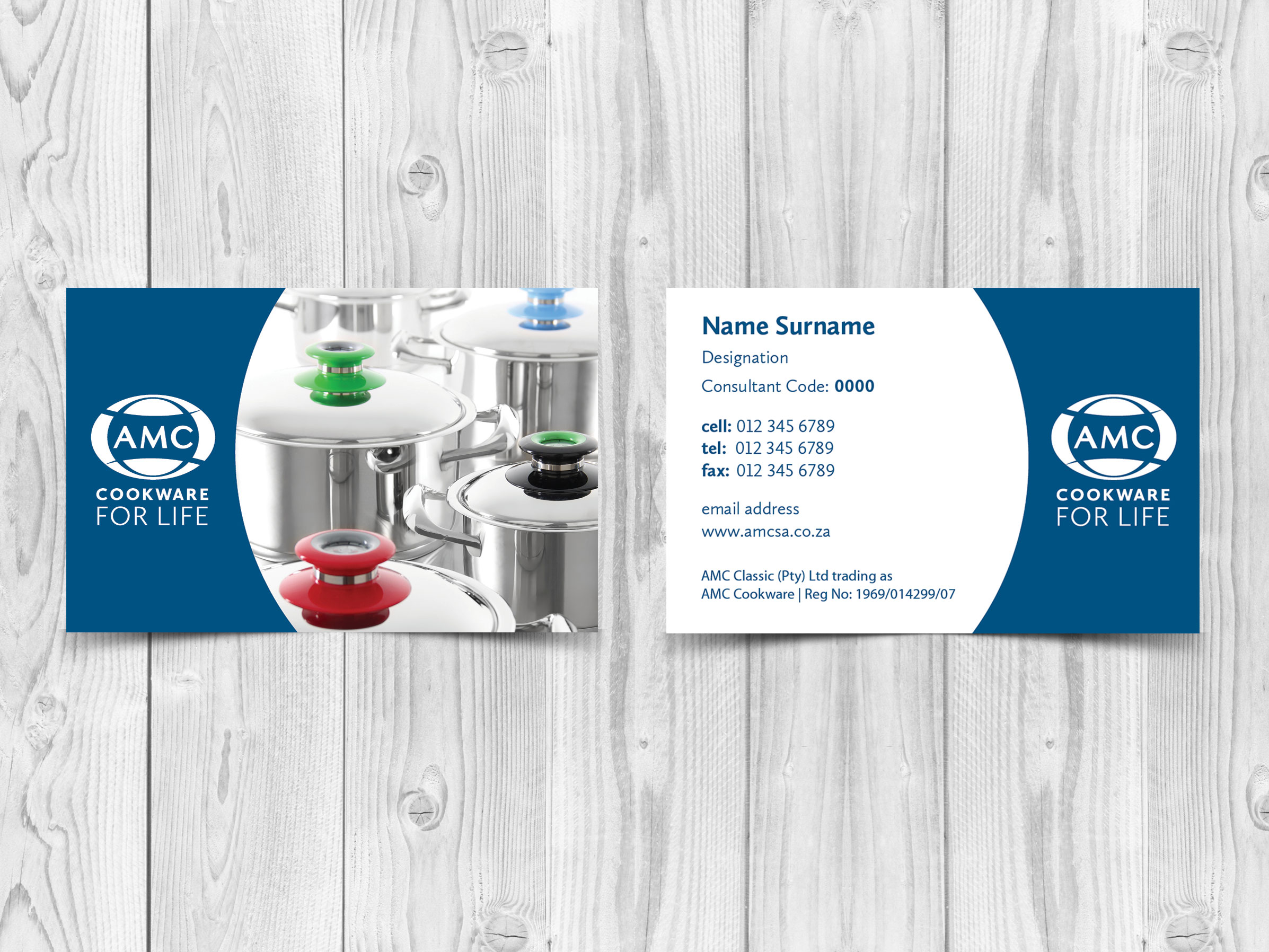 Did you know consultants and managers can order business cards from AMC? Our branded business cards are full colour and completed with your personal information. AMC also subsidises the printing of these cards. Use the business cards to share your contact information and to make a first impression that lasts.

The following criteria for ordering cards apply:
To qualify, a Consultant needs to have sold at least 5 accumulated points and must be current.
The cost to the Consultant or Manager is currently R250 for 500 cards. Prices are subject to change.
This cost is deducted from your commission. The rest of the cost AMC contributes.
Please ensure all information supplied is correct and up to date.
A Sales Manager has their name and then their branch details on the card. A Sales Consultant needs to list their personal information on the card.
An AMC Consultant or Manager can apply for new business cards on the AMC intranet. Contact your sales centre for more information on how to order, or request that your Sales Secretary place the order for you.
Share this consultant blog post