AMC Cookware Designs
Since 1968, the aesthetic look and style of our pots and pans have changed as we design different ranges, but the quality of our cookware and concept of waterless and fat-free cooking has always remained the same. As technology progresses, we have improved and modernised the development and design of our cookware and products. Here is a timeline of our cookware ranges and how it has transformed through the years.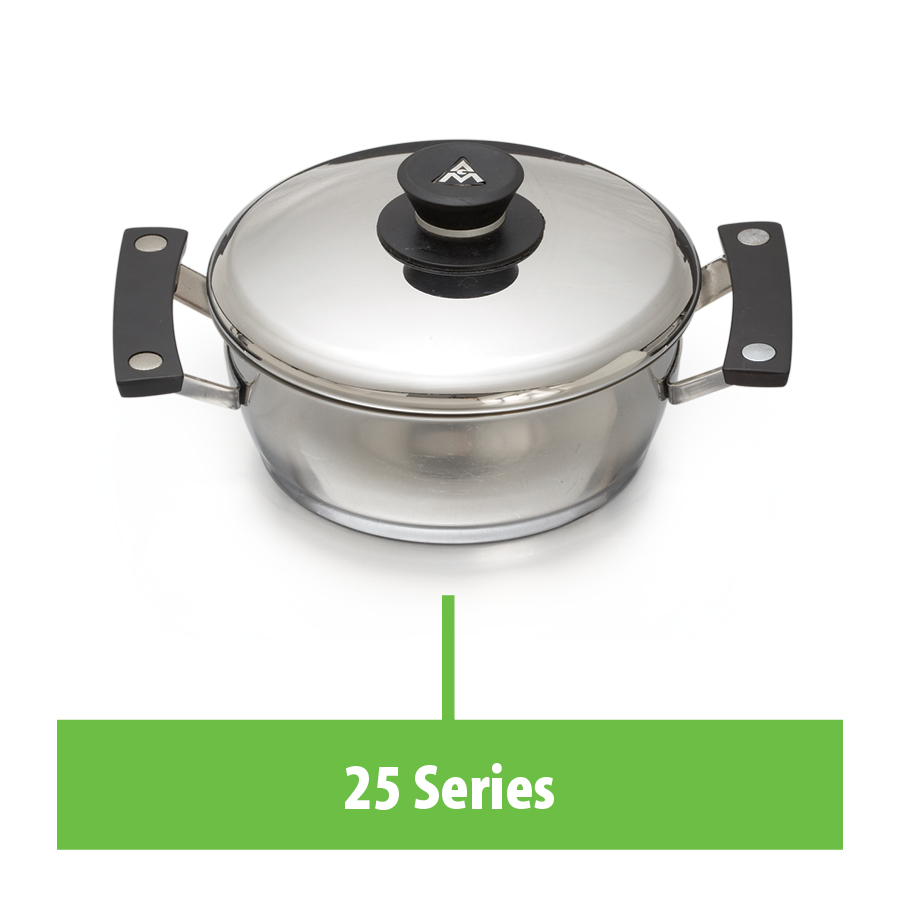 25 Series
AMC Cookware was established in Germany in 1963. This range is first imported into South Africa.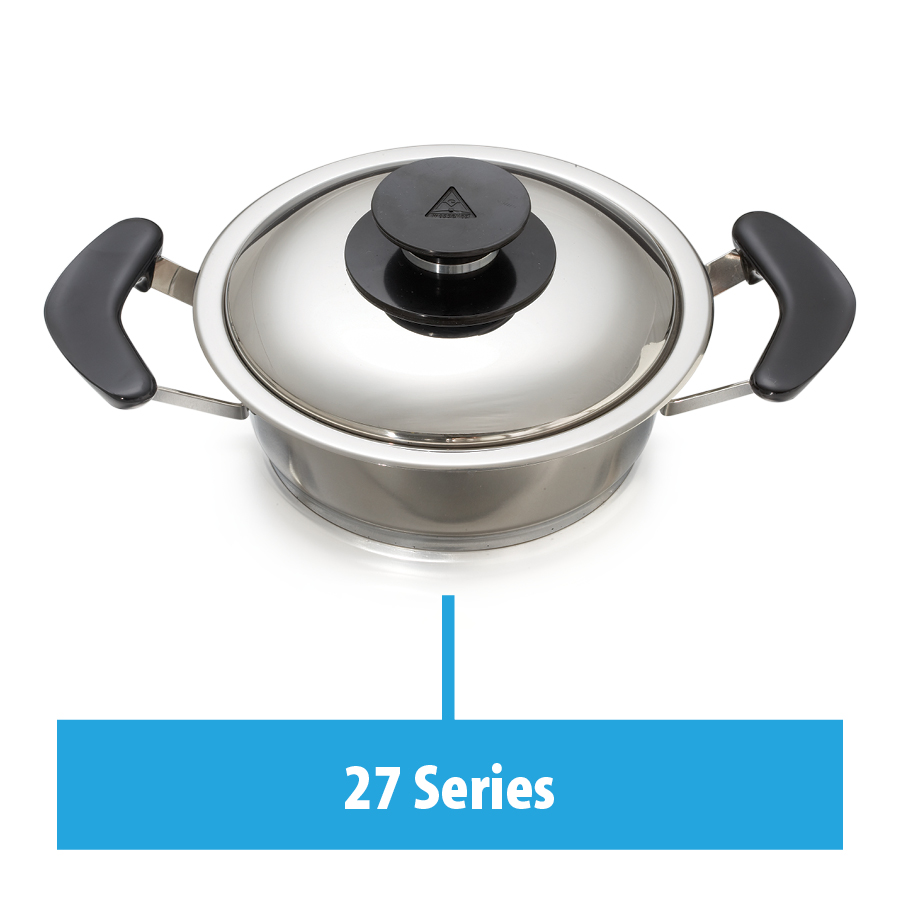 27 Series
In 1972 the 27 Series range was designed and manufactured in South Africa.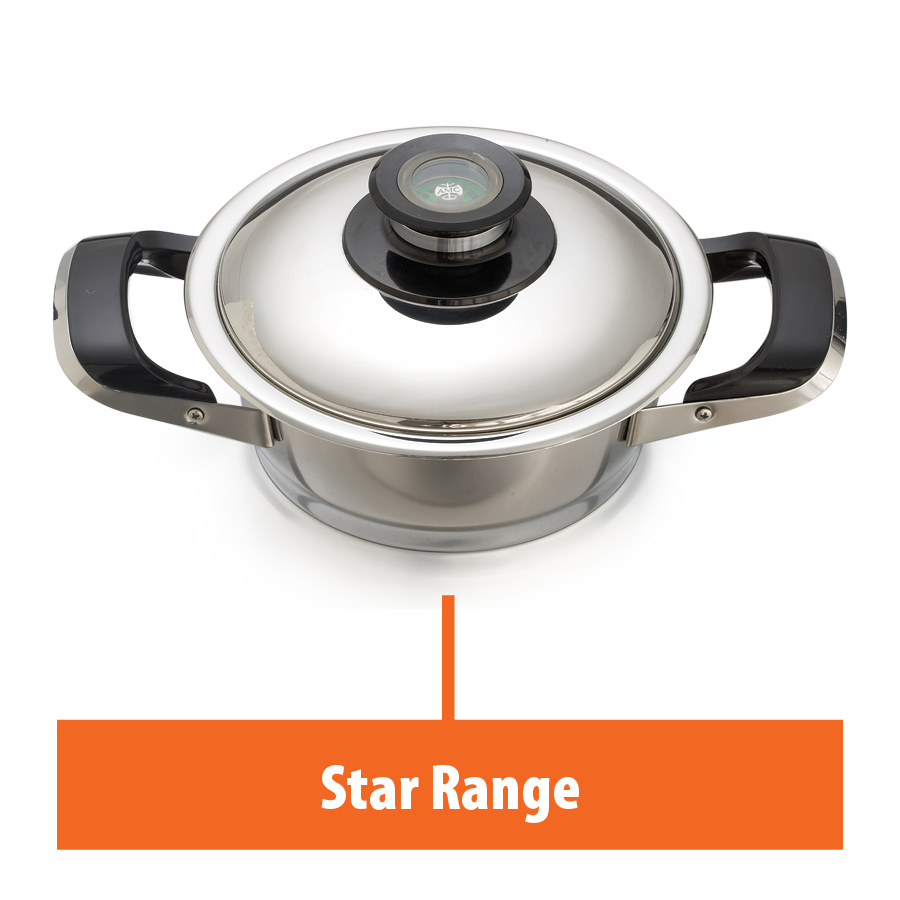 Star Range
The Star Range of cookware was launched in 1981 with a redesigned handle and included the AMC Visiotherm®.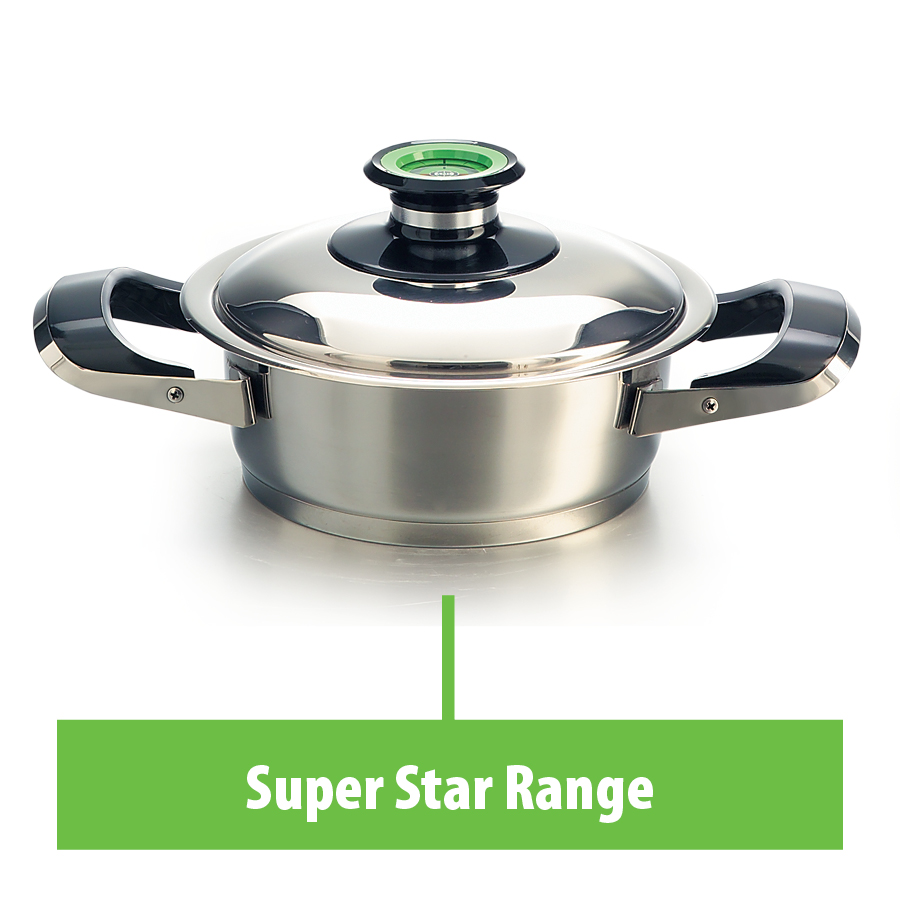 Super Star Range
In 1991 the Super Star Range was introduced with an encapsulated base and the Visiotherm® has a new metal indicator.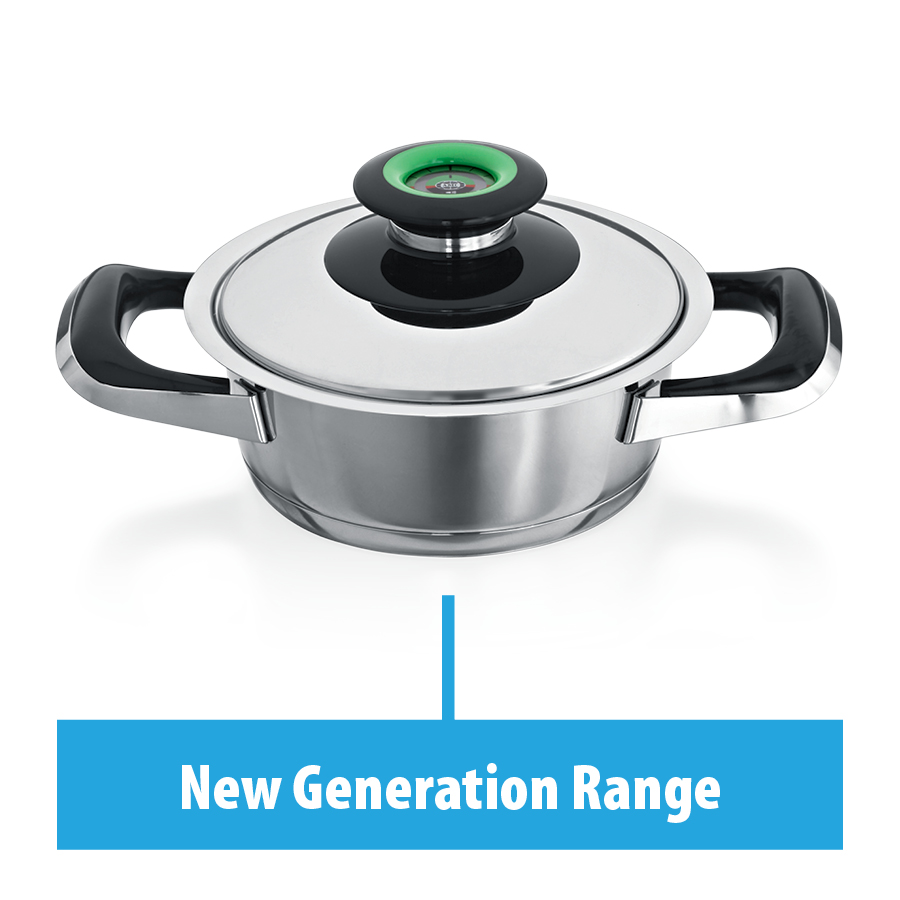 New Generation Range
Launch of the New Generation Range, which is induction friendly, with aesthetic changes and new Visiotherm® and handle design.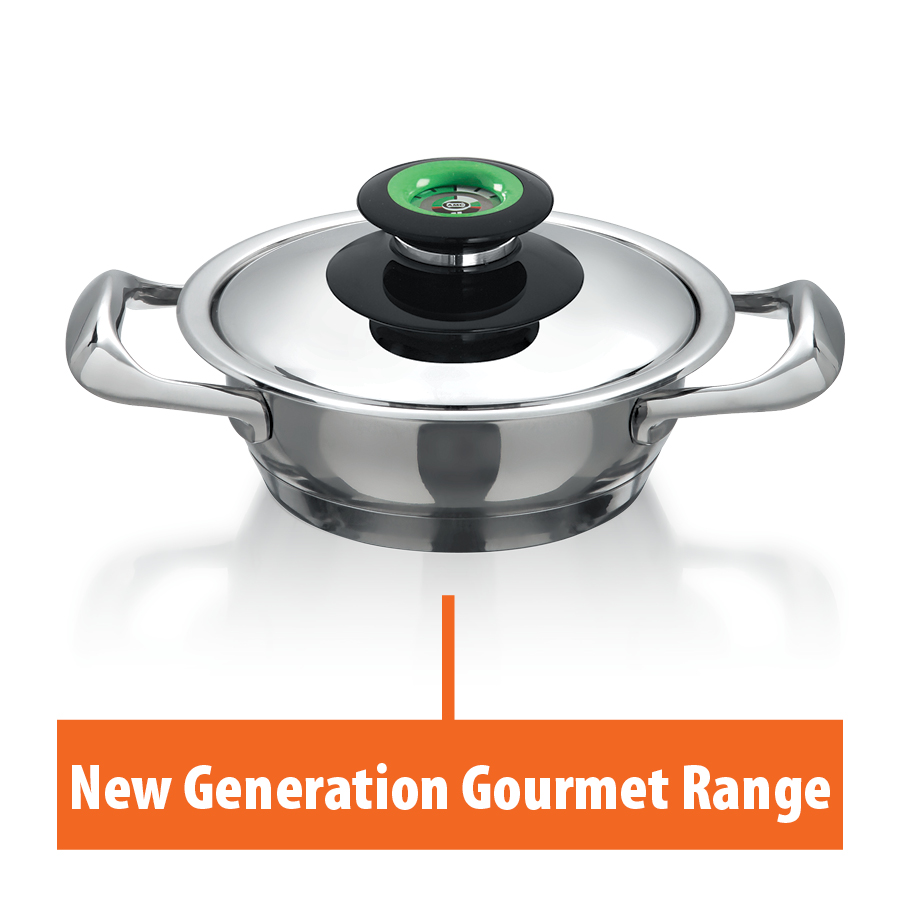 New Generation Gourmet Range
New Generation Gourmet range was launched in 2016. All cookware is fitted with Gourmet stainless steel handles – this range offers the benefit of being oven friendly too. Colour Visiotherm® options also let you add colour to your kitchen.