AMC Synergy has arrived!
We are proud to launch our new AMC Synergy range! This range consists of 10 very popular units and can be combined in a number of ways to suit your needs.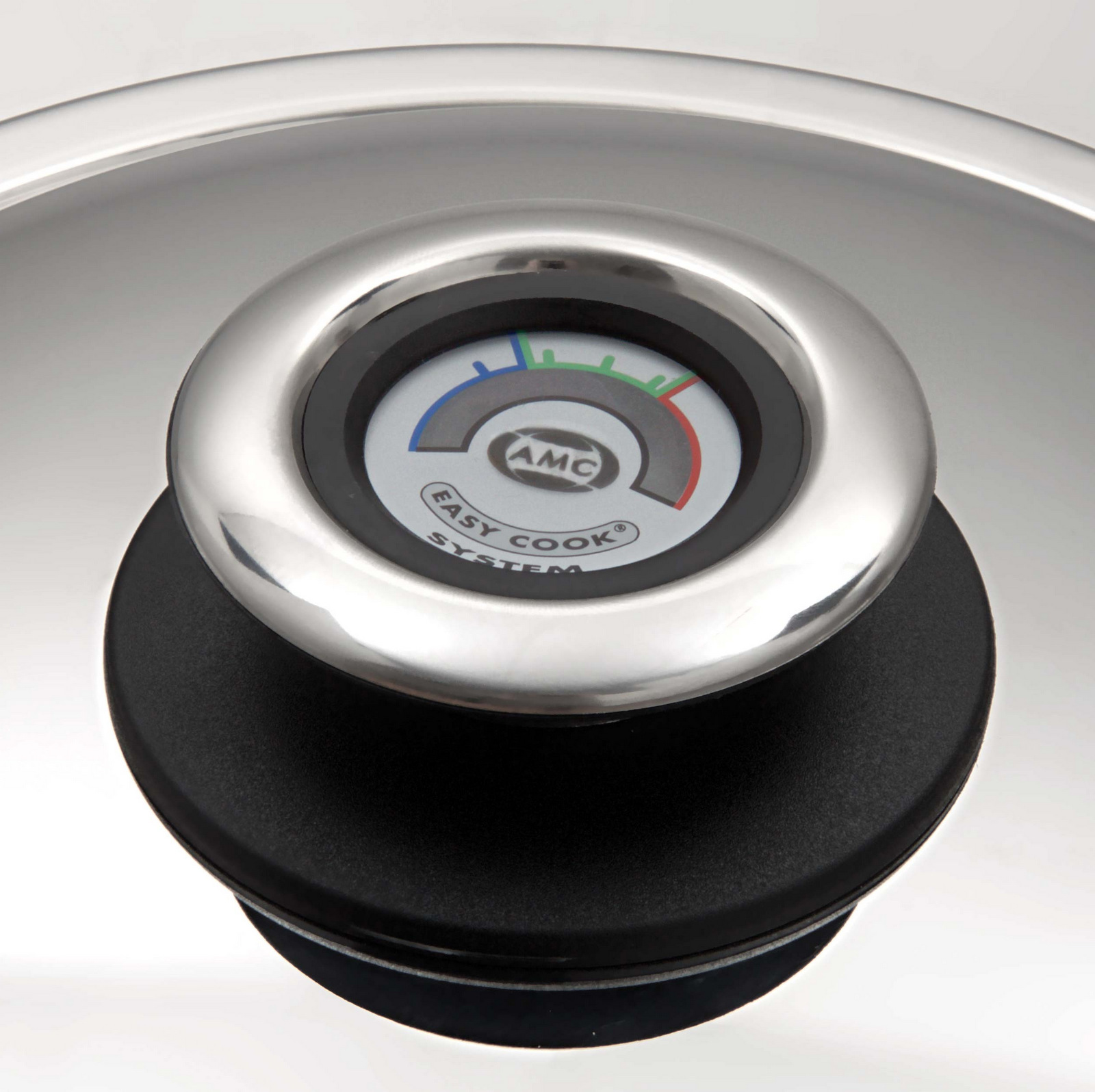 The Thermocontrol
The Synergy range is fitted with an AMC Thermocontrol lid knob. This control gives you a visual indicator of the heat in your cookware, and can be used as a guide for when to start cooking and when to reduce the heat. Find out more about how the Thermocontrol works here (link blog post)
The material
The AMC Synergy range is manufactured from the highest quality 18/10 surgical stainless steel.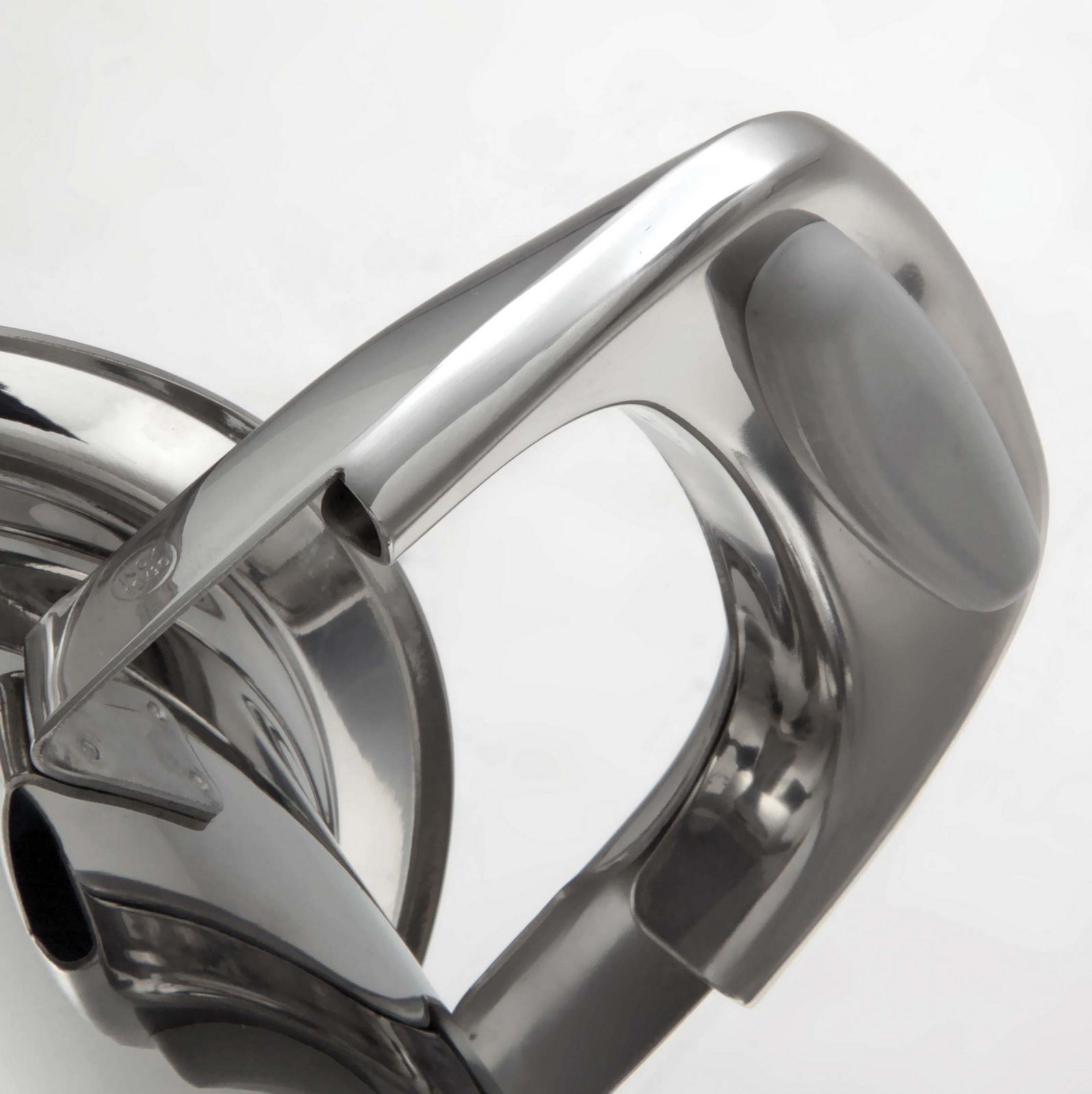 Stainless steel handles
The AMC Synergy range is perfect for stovetop to oven cooking (without the lid). Each unit comes with two silicone inserts that fit under the handles and protect your hands when removing cookware from the oven or when cooking on gas. These silicone inserts will not melt when exposed to high temperatures, so please do use them when placing your cookware in the oven.
WATERLESS AND FAT-FREE COOKING
You can cook waterless and fat-free in this range, using medium to low temperatures. This retains the maximum nutrients and flavour in your food, saves electricity and saves you money!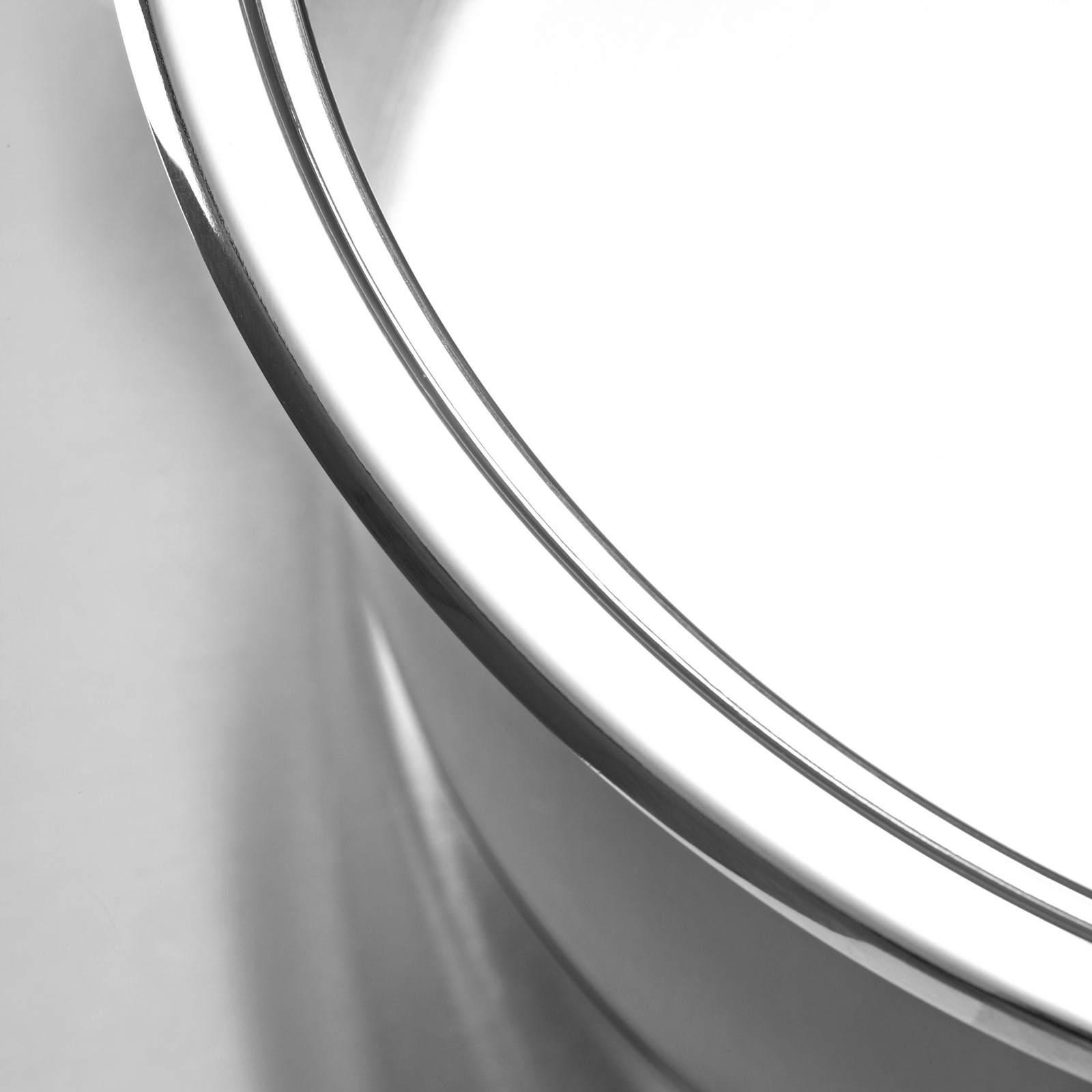 The Rim
A non-drip pouring rim to perfectly pour hot liquids.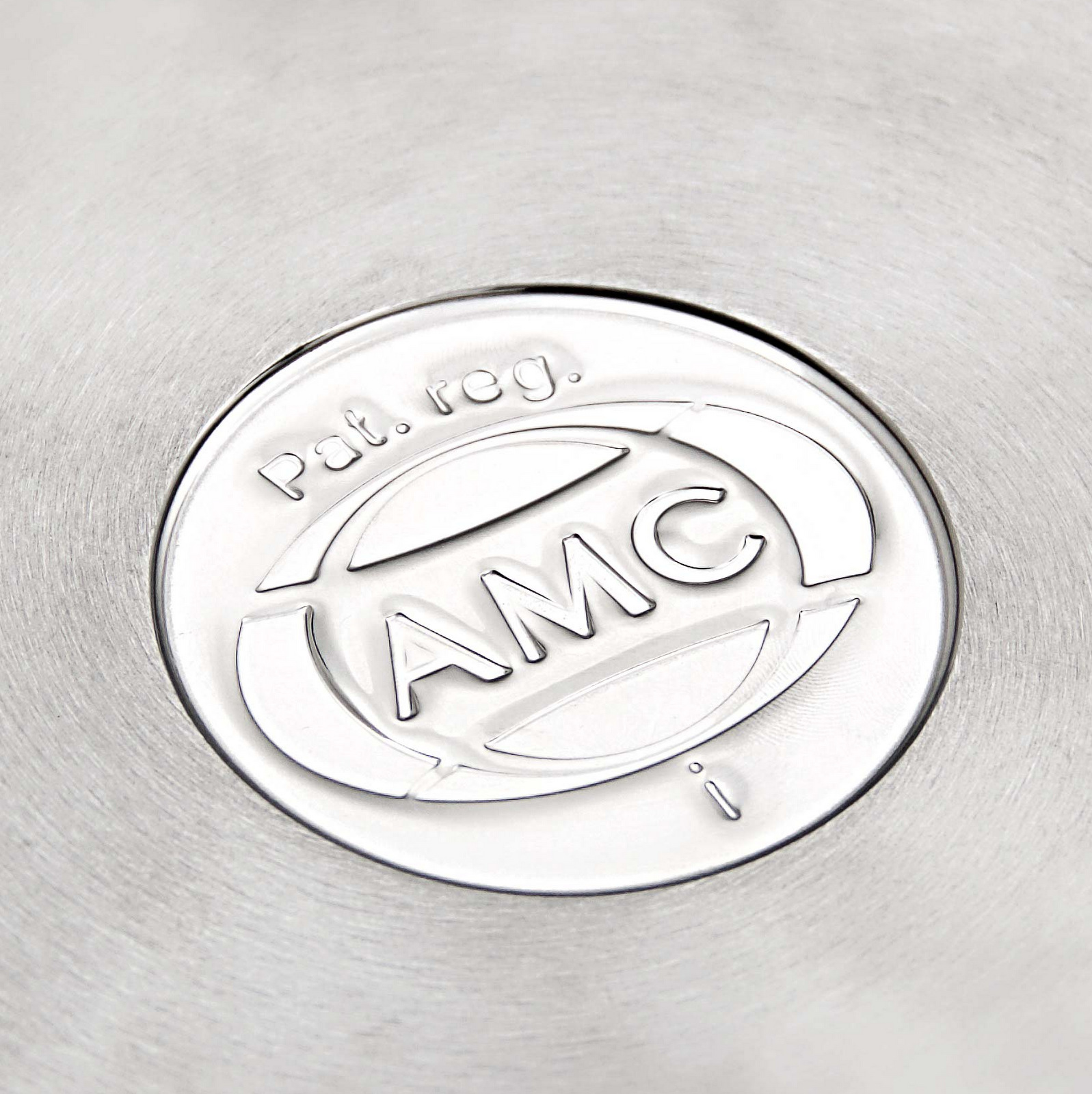 Induction friendly cookware
Induction friendly base with even heat distribution and retention - no more hot spots!
The Lid
A versatile lid that fits in the handle during cooking, saving countertop space. It can also be turned upside down as a stable serving base for your meal.