Baking wholewheat pancakes in AMC Chef's Pan
Pancakes and soup are synonomous with winter comfort food! And baking pancakes in an AMC Chef's Pan is so easy - the ultimate pancake pan. If you haven't before, give Heleen Meyer's wholewheat pancake recipe a try - your comfort food with a healthier twist.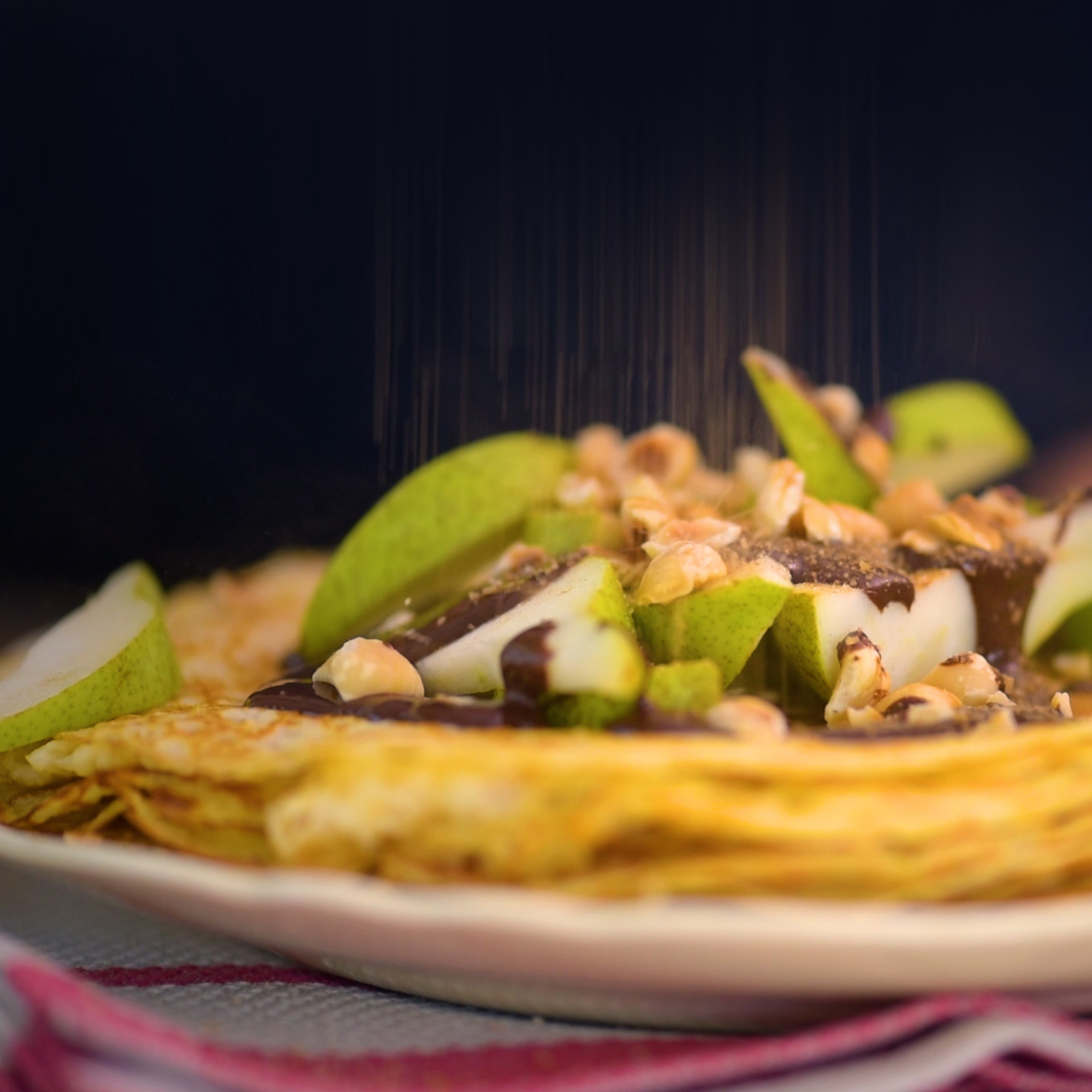 Pancakes with wholewheat flour
Recipe adapted from Kos is op die tafel
Makes 12 – 15 pancakes
250 ml (1 cup) stoneground wholewheat flour
2 ml salt
3 extra large eggs
50 ml oil
325 ml milk
75 ml (5 tbsp) cold water
oil for frying
Place the flour and salt in a mixing bowl. Beat the eggs and oil together and mix with the dry ingredients to form a smooth paste.
Whisk the milk and water together and slowly add to the flour paste. Whisk thoroughly after each addition. Don't add all the milk mixture at once as this will cause lumps to form.
Heat an AMC 24 cm Gourmet Chef's Pan over a medium heat until the Visiotherm® reaches the first red area. Add a thin layer of oil for the first pancake. Pour about 60 ml (¼ cup) of the batter into the unit and swirl to spread evenly over the base of the unit.
Fry the pancake until it sets on the top, pulls away from the edges and is golden brown underneath. Turn over and fry for another minute on the other side. Take care not to overcook it—an overcooked pancake will be rubbery and tough. Repeat with the rest of the batter and add a little extra oil, if necessary.
Serve the pancakes with a savoury or sweet filling of your choice. Do try fresh pears, melted chocolate, roasted hazelnuts and a sprinkle of cinnamon sugar.
Tips
To keep pancakes warm: Place pancakes on a large plate and cover with a lid or piece of foil. Keep the pancakes warm over a pot with gently simmering water while baking the rest of the batch.
Fresh seasonal fruit like berries, grapes, mango and peaches are delicious in pancakes. Add a sprinkle of cinnamon or spoonful of Greek yoghurt or melted chocolate, if preferred. Sprinkle with toasted flaked almonds or other nuts of your choice.