Broccoli & blue cheese soup
2 July 2019 / Posted in
Soups
This broccoli and blue cheese soup is warm and comforting, perfect for a winter evening. Smooth and creamy, the addition of blue cheese adds amazing flavour. But if blue cheese is not to your taste, boost the flavour with basil pesto and top with parmesan shavings or crumbled feta.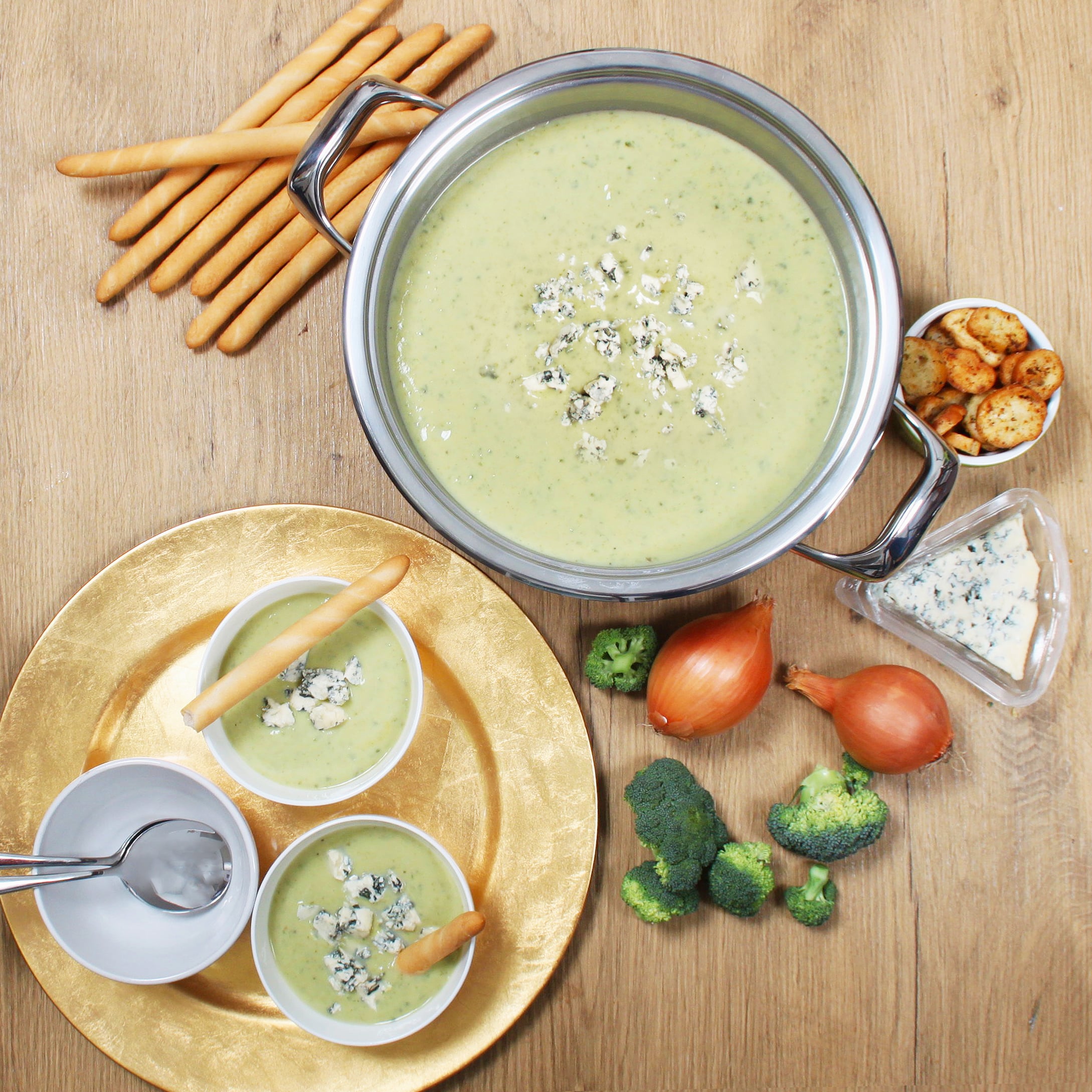 broccoli blue cheese soup
Serves 4

2 medium onions, chopped
2 cloves of garlic, crushed
2 medium potatoes, peeled and diced
5 – 7,5 ml ground cumin
1 litre vegetable stock
350 g broccoli, cut into florets
125 ml cream
150 g mild blue cheese, crumbled
salt and freshly ground black pepper to taste
Method
Heat an AMC 24 cm Gourmet High over a medium temperature until the Visiotherm reaches the first red area.
Sauté the onions and garlic for a few minutes before adding the potatoes and cumin. Cook for 2 - 3 minutes and add the stock. Cover with lid and reduce heat to a lower setting and cook for 15 - 20 minutes or until potatoes are soft.
Add broccoli florets to the unit. Cover and allow soup to simmer gently for 10 minutes or until broccoli is just tender.
Remove from heat and blend until smooth. Stir in the cream and 2/3 of the cheese and season to taste. Top soup with remaining cheese, and serve immediately.
Tips:
If the soup is too thick, use milk to thin it.
If you don't like the flavour of blue cheese, add 45 - 60 ml basil pesto and top with parmesan shavings or feta.
Sprinkle with extra cumin if preferred.
The strength of blue cheeses vary, so choose one you would enjoy.
Share this broccoli & blue cheese soup!