Chocolate and caramel hearts
1 February 2016 / Posted in
Sweets
Prepare a home-cooked meal for me and I will love you. Or make something special for me from chocolate and I will love you forever! Nothing says be my valentine more simply than chocolate! Make these chocolate hearts as a treat for your significant other and show them just how special they are!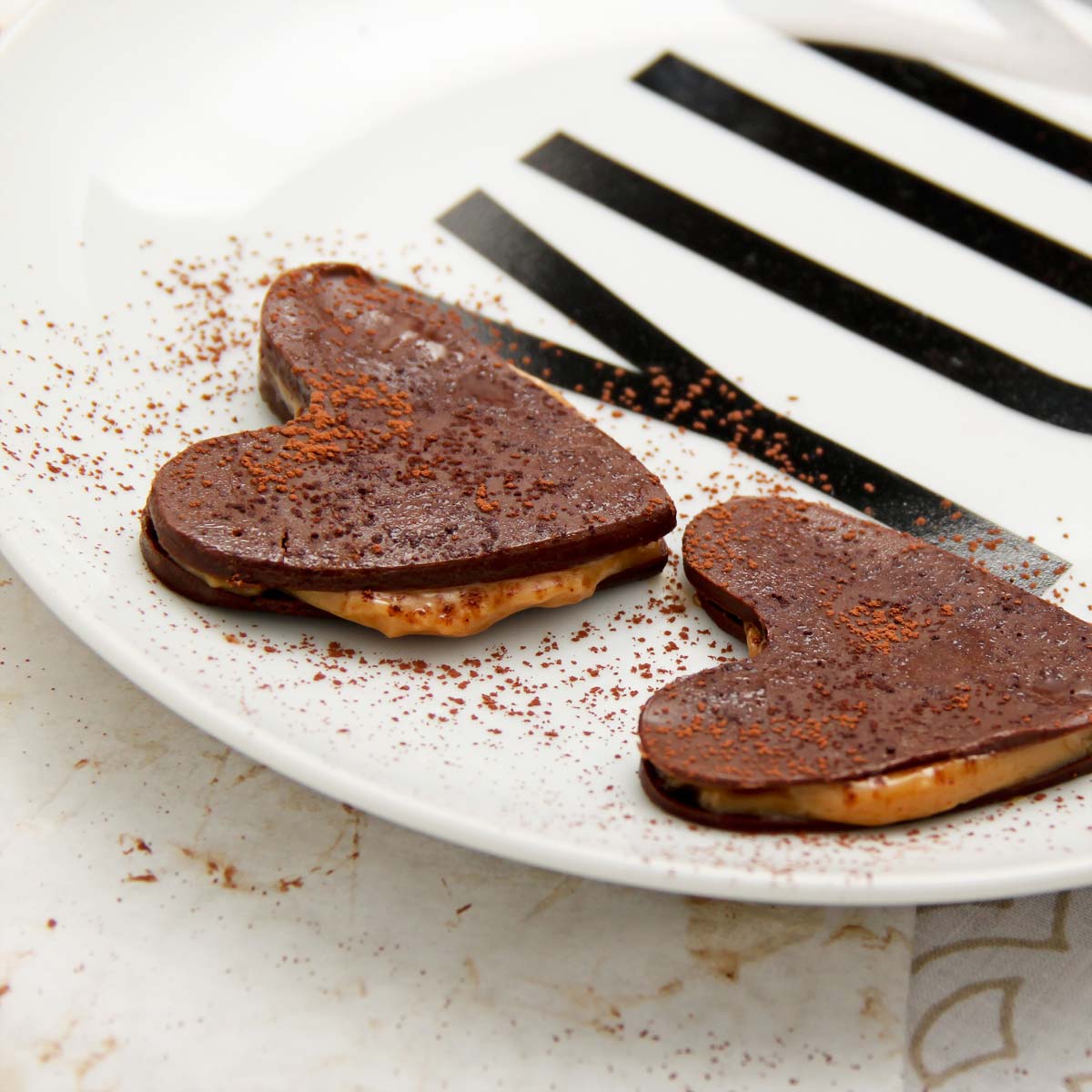 Chocolate and caramel hearts
Makes 15
360 g (4 slabs) dark chocolate, broken into pieces
125 ml caramel
cocoa or edible glitter for garnish
Method
Place 250 ml water in an AMC 20 cm Gourmet Low or 20 cm Synergy High and heat over a medium temperature until the Visiotherm reaches the first red area. Place chocolate in a 20 cm Dome and place over the warm water. Reduce heat to the lowest setting and stir every now and then to melt chocolate to a smooth mixture.
Meanwhile, lightly beat the caramel until smooth.
Place baking paper on a baking sheet and spread the melted chocolate thinly over the sheet. Refrigerate until set, but not too hard.
Using a heart shaped cookie cutter, cut out 30 hearts. Spread half the hearts with caramel and top with the remaining hearts. Chill until ready to serve. Dust with cocoa powder or edible glitter and serve as a sweet treat for your valentine with coffee.
Variations:
Serve bowls of vanilla ice cream topped with the chocolate and caramel hearts.
You could also bake vanilla cupcakes and push your chocolate hearts (without caramel) into the top of the cupcake, so that it's topped with a heart.
share the chocolate love!