chocolate fondue
13 December 2017 / Posted in
Sweets
If you need to prepare something sweet in a hurry with minimal effort, then chocolate fondue is great. Try ingredients such as strawberries, peaches, apple wedges, pretzels, rice crispy bars, dried fruit or biscuits too. Even better, you don't need to go out and buy a special fondue set, simply use your AMC units.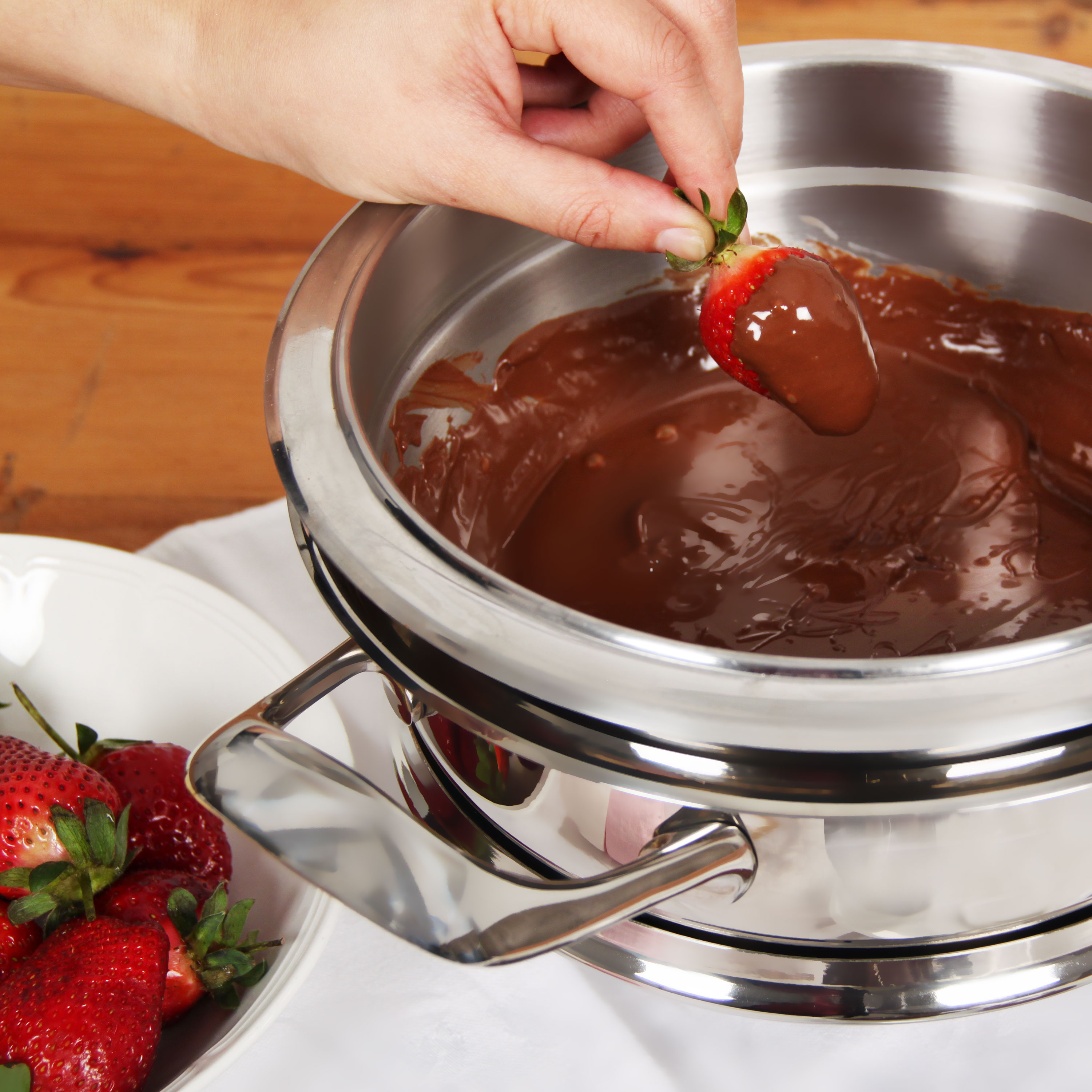 Chocolate fondue
200 g dark chocolate, broken in pieces
Fruit, sweets or biscuits of your choice

Pour approximately 500 ml water in a 20 cm AMC Gourmet Low and heat over a medium temperature until water starts to simmer.
Reduce the heat and place AMC 20 cm Dome in unit. Place chocolate in dome.
Stir with a wooden spoon until chocolate has melted completely. Take care not to overheat the chocolate. Remove from heat and start dipping.
Tips:
Ensure that your fruit is dry before dipping in chocolate.
Allow chocolate to set and use as decorations for cakes and bakes.
Add a decorative touch by drizzling with melted white chocolate.
Share this easy chocolate dessert!