Easy fruit mince pies
These mince pies are easy to prepare and taste so much better than the shop bought variety! With sweet festive flavours and warming spices of cinnamon, all spice and ground cloves, this won't last long on a platter. We've made the traditional filling our own by adding some fresh orange zest, but lemon or naartjie will also work well. Double the pastry ingredients and you will have enough to share.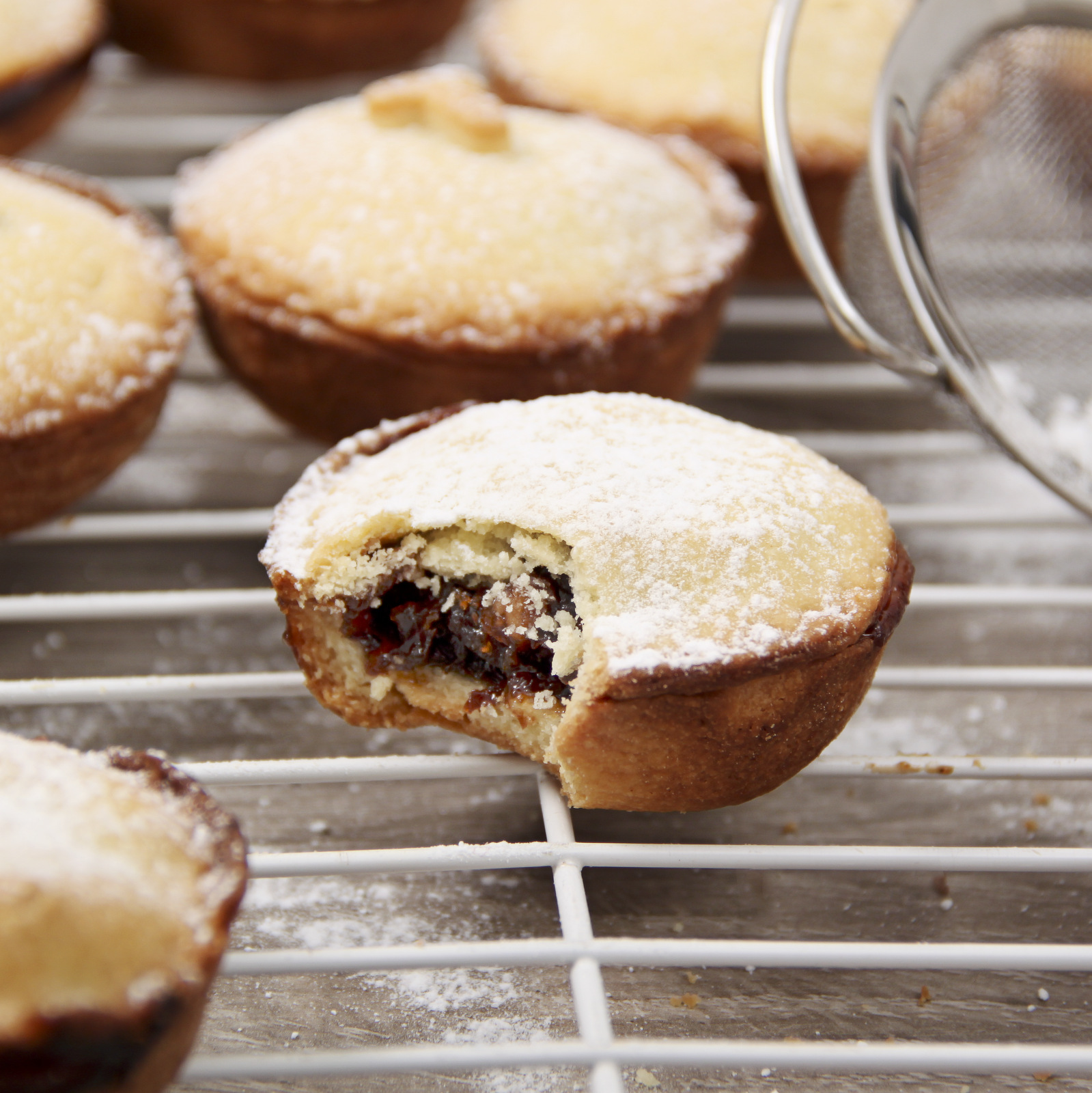 Easy fruit mince pies
Makes 24 pies
Pastry
3 cups cake flour
250 g chilled butter, cubed
125 ml castor sugar
2 egg yolks
40 ml chilled water

Fruit mince filling
75 g dark brown sugar
100 ml apple juice
1 orange, zested and juiced
550 g luxury fruit cake mix
50 g dried cranberries (optional)
5 ml ground cinnamon
5 ml ground allspice
2.5 ml ground cloves
5 ml vanilla essence
30 ml honey
Method
Pastry: Place flour, butter and sugar in a food processor and process until mixture resembles fine bread crumbs. Add yolks and chilled water, processing till dough just comes together.
Turn pastry onto a lightly floured surface, kneading until smooth. Shape into a disk, cover with cling-wrap refrigerate for 30 minutes.
Filling: Place sugar, apple and orange juice in an AMC 20 cm High and heat over a medium temperature, stirring until sugar has dissolved. Add cake mix, cranberries and spices. Stir through, cover with lid and reduce heat.
Gently simmer for 20 minutes until fruit has broken down and absorbed most of the liquid. Remove from heat and allow to cool slightly, using stick blender, process until smooth or to the texture you prefer. Stir through orange zest, vanilla essence and honey.
Preheat oven to 180° C. Remove pastry from refrigerator and roll-out. Use a cutter and cut out bases and lids. Ease bases into baking tins, filling with 30 ml prepared fruit mince . Brush pastry lids with water and cover each base.
Prick lids with a fork and bake for 15 minutes until risen, crisp and golden brown. Remove from oven and allow to cool. Serve dusted with icing sugar.
Tips & variations:
Use normal fruit cake mix and add additional dried fruits of your choice.
Add 25 ml brandy to fruit mix in step 3.
Add orange or lemon zest to pastry for extra flavour.
Use store bought short crust pastry, keeping in mind it is not sweetened.
Freeze egg whites and use them to make meringues.
The fruit mince filling freezes well. Allow to thaw before use.
Share these festive fruit pies!