Homemade salad dressing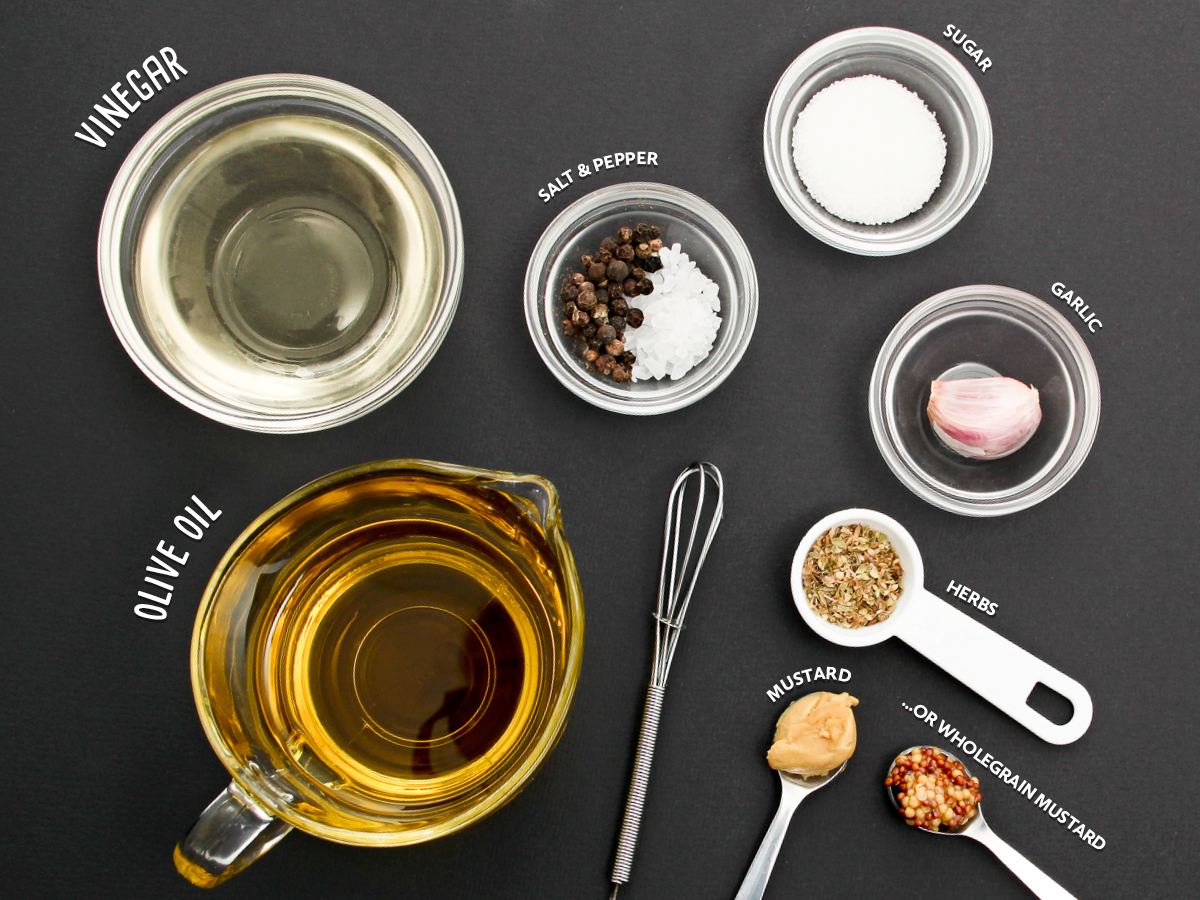 Usually oil and vinegar don't mix, but when combined for a salad dressing they defy the laws of nature, melding together in balance and flavour – if only for a little while! And one of the simplest ways to save money and be healthier in the kitchen is to prepare your own salad dressing.
The most important part to combining a dressing is to know the basic ratio: 3 parts oil to 1 part vinegar or lemon juice. Although some prefer a ratio closer to 2:1, as we did in the recipe below. Blend together well, season with salt and freshly ground black pepper and then add flavour as you prefer. Mustard, honey, a taste of sugar, lemon rind, herbs or spices are all different options that you could experiment with, or even try different oils and vinegars. Below is a basic recipe that we often adapt as preferred.
Remember you can make a large batch and store in the fridge. The oil used will solidify slightly and discolour as it 'sets', but once at room temperature again simply give it a quick shake before serving.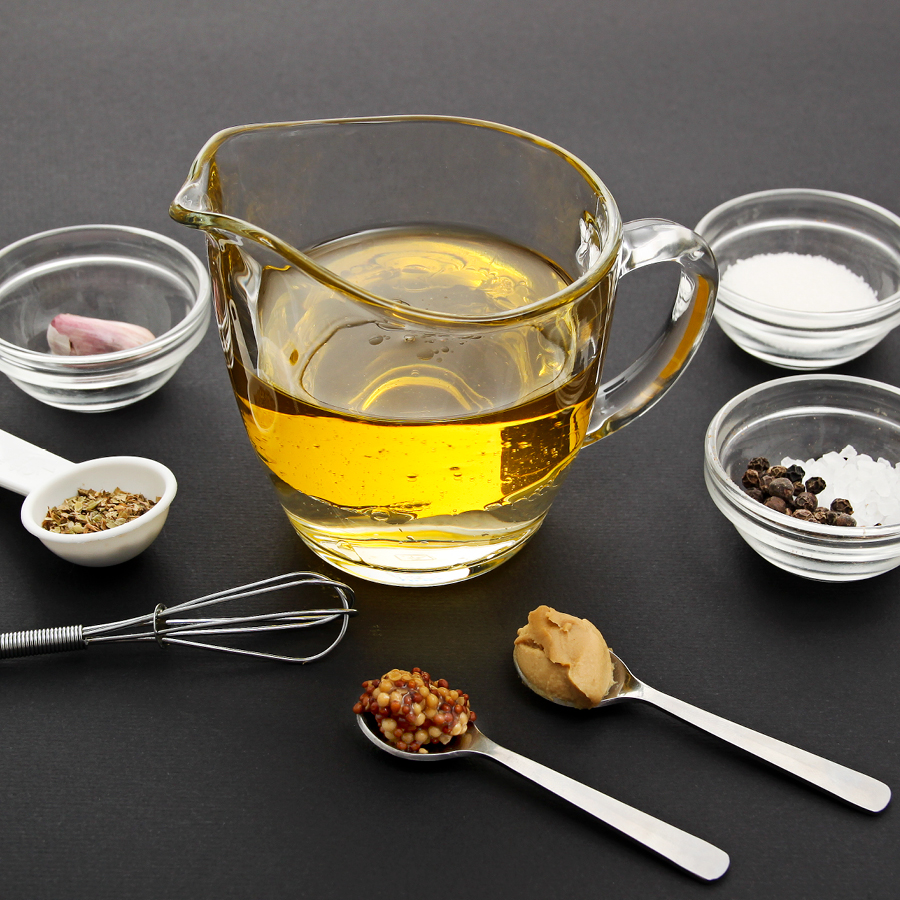 homemade salad dressing
Makes 250 ml
150 ml olive oil
70 ml white wine vinegar or lemon juice
1 small clove of garlic, crushed
10 ml Dijon or wholegrain or other mild mustard
5 ml sugar
5 - 10 ml fresh, chopped or 2,5 ml dried origanum (or herbs of your choice)
salt and freshly ground black pepper to taste
Method
Place all the ingredients in a small bowl and blend with a whisk. Season to taste. Keep in a little jar and serve with fresh salads, steamed vegetables or vegetables cooked "the AMC way".
Tips & variations:
Use different types of vinegar or flavoured oils (such as herb-flavoured oils) to vary the flavour. Try apple cider vinegar, herb-flavoured, raspberry, balsamic or red wine vinegar.
Do not use spirit vinegar for a salad dressing as it is too harsh.
Any other herbs can be used such as dill, thyme, rosemary, basil, parsley, Italian parsley or chives or a combination of any of these herbs.
Substitute herbs with 30 ml poppy seeds, and 5 - 10 ml honey instead of sugar. Serve with a salad containing fruit such as pears, paw-paw, avocado or apple.
Why not give these a try too!
Spicy oriental dressing: Blend 125 ml olive oil, 45 ml red wine vinegar, 15 ml lemon or lime juice, 25 ml honey, 15 ml soy sauce, 1 small red chilli, seeded and finely chopped, 15 ml finely grated fresh ginger, salt and freshly ground black pepper to taste. Blend and use as needed.
Lemon and poppy seed dressing: Combine 150 ml olive oil, 40 ml sugar, 50 ml lemon juice, or more to taste, 25 ml poppy seeds, 5 ml Dijon mustard,5 ml finely chopped onion, salt and freshly ground black pepper to taste.
Soy sauce dressing: Blend 30 ml soy sauce, 30 ml red wine vinegar, 30 ml olive oil, 30 ml sherry or apple juice, 2 cloves of garlic, crushed and 10 - 15 ml honey. Season to taste.