Lemon and mint lentil salad
23 October 2015 / Posted in
Salads
We seldom think of adding lentils to a salad, but this recipe shows just how versatile these little pulses are. The next time you need to make a salad why not give this one a try? And remember it tastes even better the next day, so make lots for leftovers!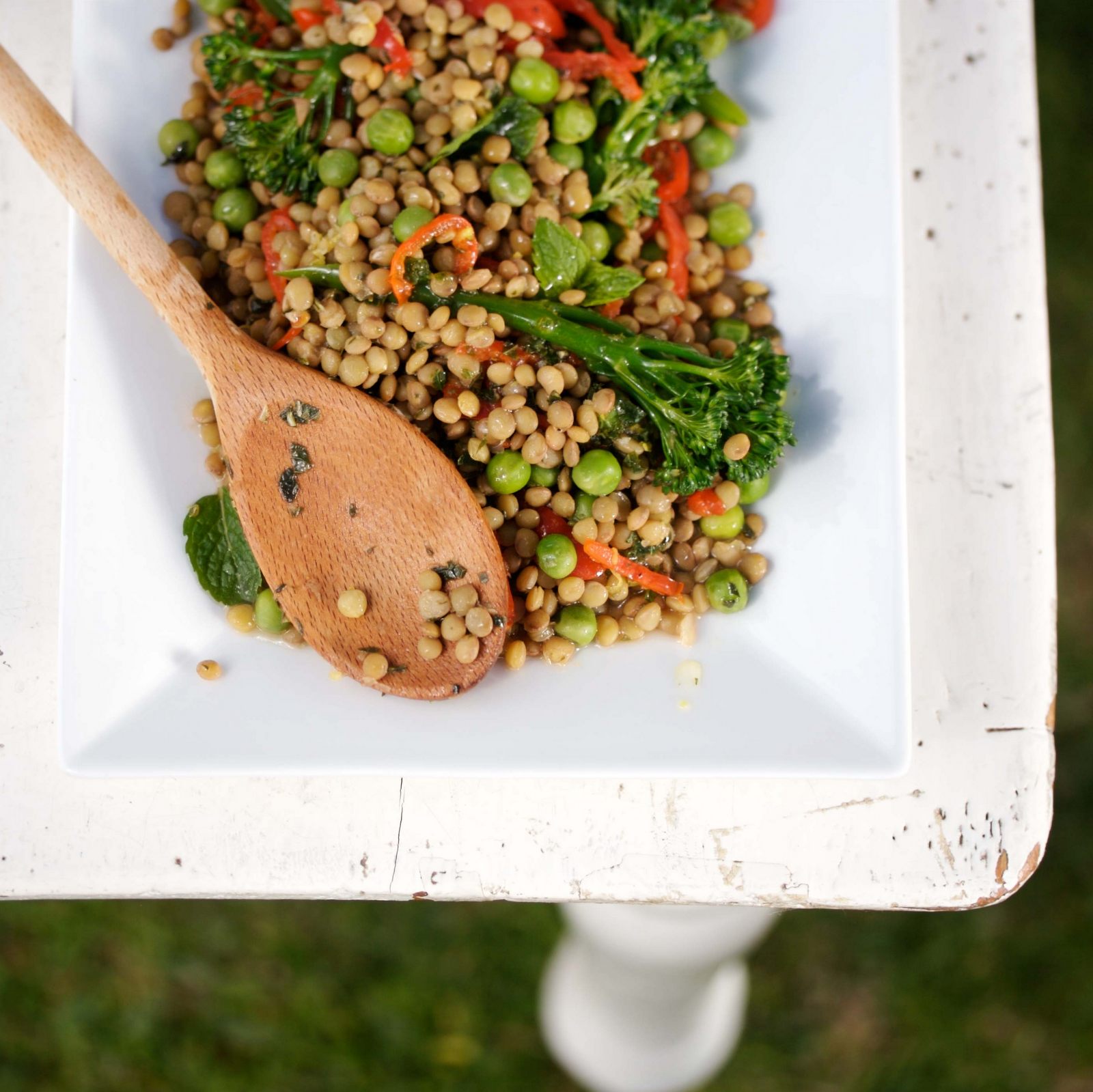 Lemon and mint lentil salad
Serves 4 - 6
250 ml (1 cup) brown lentils or black lentils
250 ml (1 cup) frozen peas, rinsed
100 g long stem broccoli, or broccoli florets
6 - 8 peppadews, sliced
large handful of fresh mint leaves, roughly torn
dressing:
50 ml olive oil
25 ml apple cider vinegar or white wine vinegar
10 ml lemon rind, finely grated
50 ml lemon juice, or to taste
1 small clove of garlic, crushed
5 ml honey
30 ml fresh mint, finely chopped
salt and freshly ground black pepper to taste
Method
Place lentils with 625 ml (2½ cups) cold water in an AMC 20 cm Gourmet Low. Heat over a medium temperature until the Visiotherm reaches the first red area. Reduce heat to the lowest setting and cook for about 25 minutes.
Meanwhile mix all the dressing ingredients together and season to taste.
Add the peas and broccoli to the lentils and continue to cook with the lid on for 5 – 10 minutes, or until the vegetables are tender and crisp and the lentils cooked. Drain and rinse under cold water then leave to cool with half of the dressing mixed through.
Add peppadews and fresh mint leaves, season to taste and serve with the extra dressing on the side.
Variations:
Turn the salad into a more substantial meal by adding brown rice, or cook ½ cup brown rice and ½ cup brown lentils.
Share this lemon and mint lentil salad!