Rooibos fruit punch
This is a very versatile punch to serve at various occasions. Different ingredients can be added to give different end results. Serve as a refreshment on a hot day.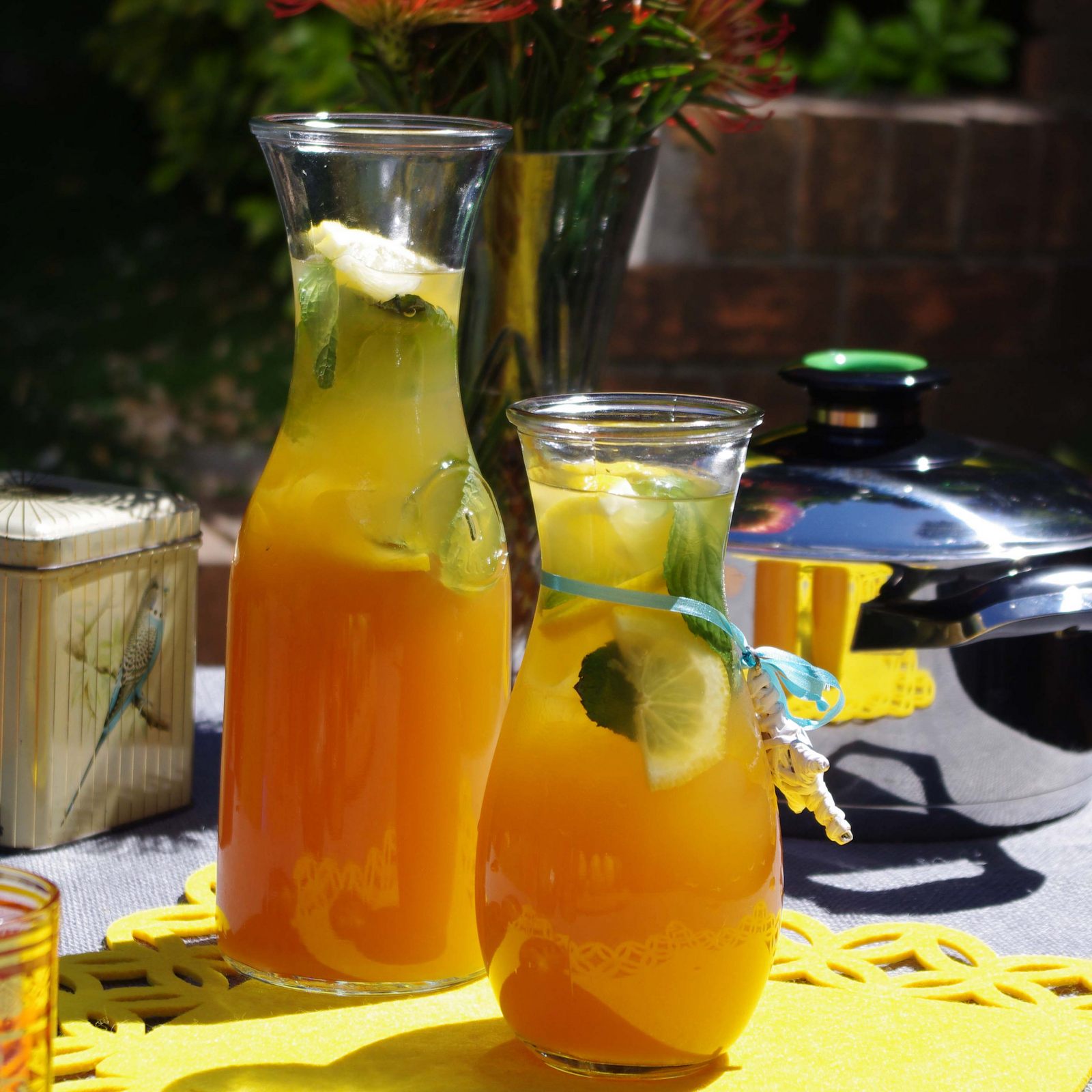 Rooibos Fruit Punch
Makes approximately 3 litres
5 rooibos tea bags
1 litre boiling water
3 - 4 thin slices of fresh ginger
30 ml sugar
50 ml fresh lemon juice
1 litre fruit juice, such as breakfast punch, or mango or orange, chilled
1 litre ginger ale, chilled
ice cubes, mint leaves and thinly sliced lemon wedges
Place tea bags and boiling water in an AMC 24 cm Gourmet High. Allow tea to brew over a low temperature for 10 – 15 minutes.
Add ginger and sugar and stir over a low heat until all the sugar has dissolved. Remove from heat, add lemon juice and allow mixture to cool down.
Remove tea bags and ginger and add fruit juice. Refrigerate until ice cold and add ginger ale just before serving.
Place some ice cubes, mint and lemon wedges in glasses and fill up with punch.
Variations:
Add lemonade, Appletiser or sparkling wine instead of ginger ale.
If preferred, omit the sugar.
Add a tin (440 g) of crushed pineapple and/or 115 g (1 tin) granadilla pulp. Refrigerate tins and add with ginger ale.
Add 50 - 100 ml brandy or sherry to punch for a special occasion.
Tips:
Don't allow tea to become too strong, as it could taste bitter.
Refrigerate all the ingredients to ensure that the punch is served ice cold.
For very cold drinks, chill your glasses in the freezer before using them.
Share this rooibos fruit punch!