Strawberry & ice cream moulds
26 September 2017 / Posted in
Sweets
Strawberries and ice cream are a perfect combination for summer. Prepare this easy dessert in advance and pop them out of their moulds just before serving.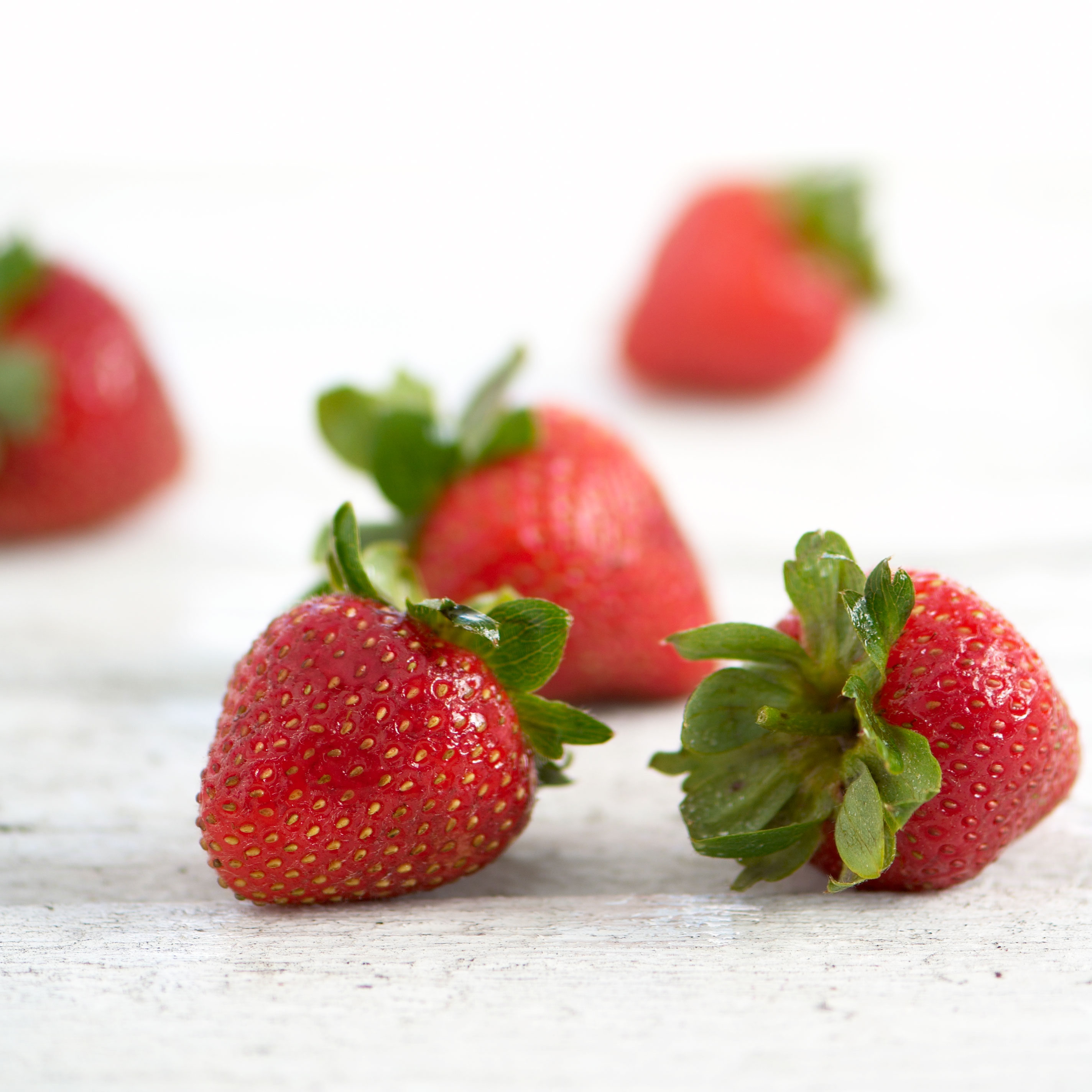 Strawberry & ice cream moulds
Serves 6

250 g strawberries, hulled and quartered
25 ml lemon juice
5 ml fresh, grated lemon rind
30 ml castor sugar or to taste, depending on sweetness of the berries
1 cinnamon stick, broken into large pieces
30 ml red currant or apple jelly
750 ml – 1 litre of vanilla ice cream, slightly softened
fresh strawberries for garnish
Method
Place strawberries, lemon juice and rind, sugar and cinnamon stick in an AMC 20 cm Gourmet Low or 24 cm Gourmet Dome Fry Pan and stir over a low heat to dissolve the sugar.
Cover with lid and heat over a medium temperature until the Visiotherm® reaches the first red area. Reduce the heat to its lowest setting and simmer for 5 minutes or until the strawberries are soft. Stir jelly in until completely melted.
Spoon out, allow to cool and then remove cinnamon.
Line 6 moulds or cups (with ± 125 – 150 ml capacity) with cling wrap, so that enough hangs over sides of mould to cover dessert with. Spoon 20 – 30 ml sauce into each mould and top with ice cream. Keep the remaining sauce to serve with.
Cover ice cream with cling wrap and freeze overnight or for at least 3 – 4 hours or until hard.
Remove from mould and cling wrap and serve with remaining sauce and fresh strawberries.
Tip:
Over-ripe strawberries are ideal to use in this recipe.
Share these yummy strawberry & ice cream moulds!