Summer satay kebabs
This recipe is a great way to entertain as it's not a lot of work. The sauce can be prepared in advance and the meat can be skewered an hour or so before the meal too. Satay is a typical Indonesian dish, with tender strips of meat, chicken, fish or even seafood; skewered, pan-fried and then served with an aromatic peanut butter and coconut milk sauce.
Now, before you frown about the peanut butter, it's a well-known cooking ingredient in many countries and lends a fantastic flavour to the sauce. This is a quick version with only five ingredients and the meat and sauce can either be served warm or at room temperature. These kebabs make delicious starters or smaller versions can be added to a party platter of bite-sized food – a much healthier alternative to deep-fried snacks or pastry-based options.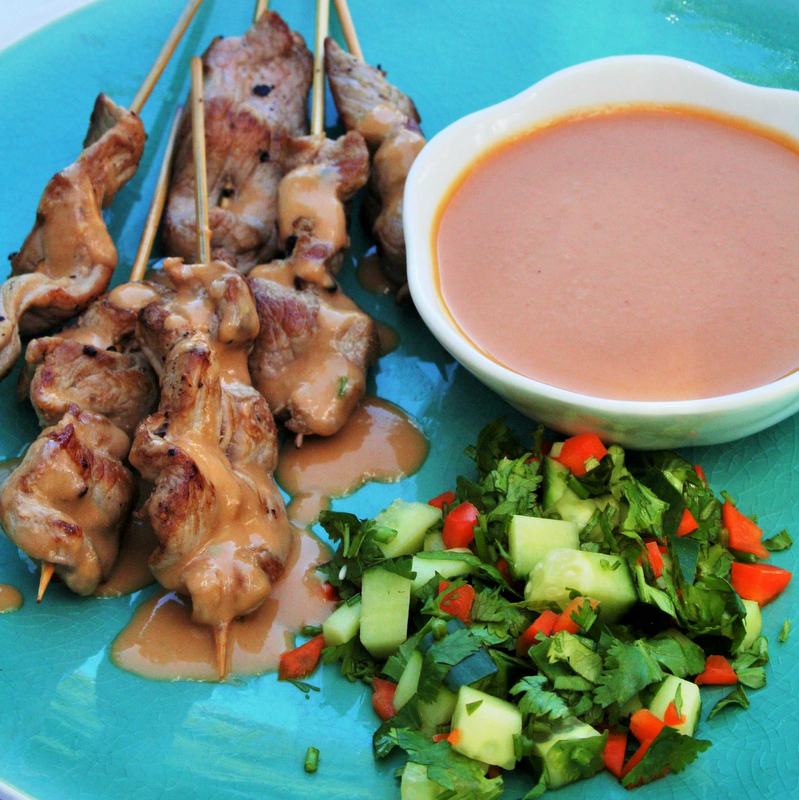 Summer Satay Kebabs
Serves 6

Satay sauce
1 x 400 ml tin coconut milk
25 ml (5 tsp) Thai red curry paste or less for a milder flavour
15 ml (1 tbsp) honey or soft brown sugar
45 ml (3 tbsp) crunchy peanut butter
25 ml (5 tsp) lemon or lime juice

Kebabs
4 - 6 chicken breast fillets or 500 - 750 g pork fillets, cut into even strips, or any meat of your choice
lemon juice, salt and pepper
30 ml (2 tbsp) olive or avocado oil
kebab sticks
Method
Sauce: Place half of the coconut milk in an AMC 20 cm Gourmet Low and bring to the boil over a medium temperature. Reduce the heat and simmer without a lid for 5 minutes to thicken the milk.
Stir in curry paste and mix well. Simmer without a lid for another 5 - 7 minutes to develop the flavours. Add the remaining coconut milk and gently simmer for another 5 minutes.
Add remaining ingredients, mix well to dissolve peanut butter and simmer for another 5 minutes to thicken the sauce.
Kebabs: Meanwhile, thread meat in a zig-zag pattern onto the kebab sticks – this allows for quick and even frying. Season with lemon juice, salt and pepper.
Heat an AMC 28 cm Chef's Pan over a medium temperature until the Visiotherm® reaches the first red area. Add a thin layer of oil and pan-fry kebabs for 3 - 5 minutes on each side, or until almost cooked.
Reduce the heat, cover with a lid and simmer for 2 - 3 minutes. Do not overcook meat, as it will become dry and tough. Keep warm and repeat with the remaining kebabs.
Serve kebabs with sauce and a salsa of cucumber, red pepper and fresh coriander.
Tips:
Serve kebabs with another sauce of your choice if you don't fancy the peanut sauce. Good options are guacamole or a sweet chilli sauce.
Serve left-over satay sauce as a dipping sauce with veggie sticks.
Share this summer satay kebab recipe!