Chakalaka
We tried our hand at another South African favourite, chakalaka! Of course it's conveniently available at your nearest supermarket, but nothing beats a good old fashioned homemade chakalaka. There are many variations to this spicy vegetable relish, but you can basically include anything, from cabbage to butternut.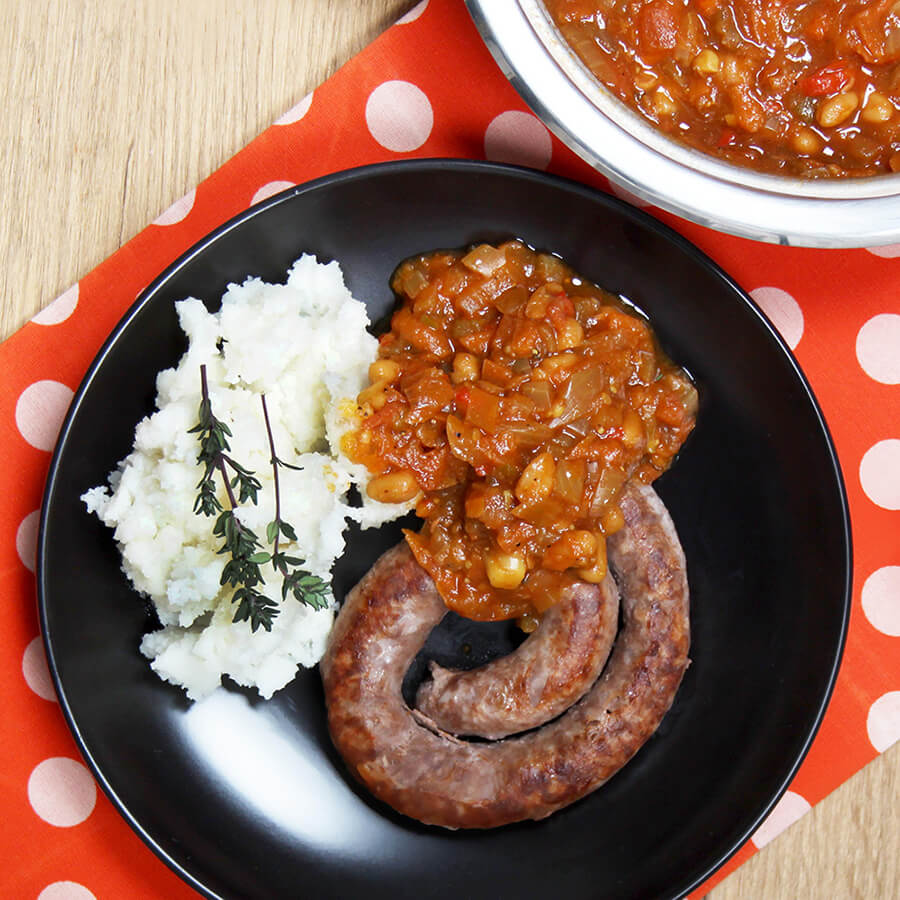 Chakalaka
Makes 2 litres

1 - 2 onions, peeled and diced
1 red and green pepper, chopped
5 ml fresh garlic, crushed
5 ml chilli power (optional)
20 ml curry powder
5 ml smoked paprika
3 - 4 large carrots, coarsely grated
4 - 6 tomatoes, chopped
10 ml sugar
1 tin baked beans
salt and freshly ground black pepper to taste
Method
Heat an AMC 24 cm Gourmet High over a medium temperature until the Visiotherm® reaches the first red area.
Sauté onions and peppers until tender before adding garlic. Cook for a few more minutes.
Add all remaining ingredients, except the baked beans, salt and pepper. Stir through. Cover with lid and reduce heat to lowest setting. Cook for 5 - 7 minutes or until vegetables are tender.
Stir through baked beans and cook for an additional 5 - 7 minutes. Season to taste. Serve with bread, pap, samp, stew, or a curry.
Tips & variations:
Omit the beans and pureé the vegetables – use this as a sauce or marinade for meat or kebabs.
Shredded cabbage, cauliflower florets or butternut cubes can also be added to the chakalaka.
Chakalaka freezes well so prepare a large batch and freeze portions.
Share our chakalaka recipe