Crumpets
29 June 2017 / Posted in
Sweets
There is nothing tastier than warm crumpets or flap jacks, topped with golden syrup or honey. So easy to prepare, your family will be begging for more. Make a bit extra and pop them in the toaster for breakfast the next day.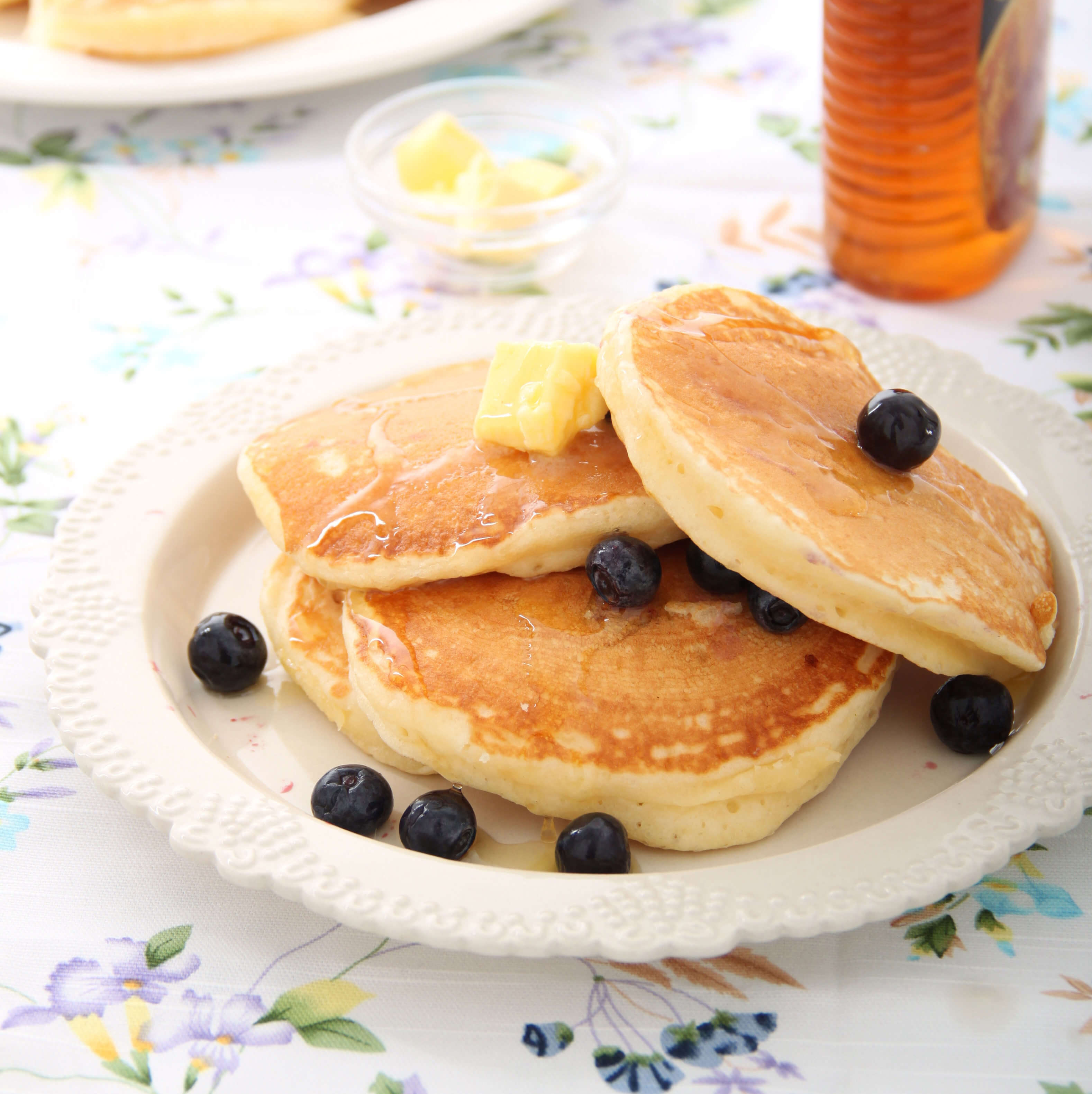 crumpets
Serves 6 – 8

30 ml sugar
280 g (500 ml) cake flour
15 ml baking powder
2 ml salt
2 extra large eggs
500 ml buttermilk
60 g (60 ml) butter, melted
oil for frying
Method
Sieve dry ingredients together in a 20 cm Dome or glass bowl. Beat eggs and buttermilk together and make a well in the flour mixture.
Whisk buttermilk into flour and mix until a smooth batter forms, but take care not to over mix, as this will affect the fluffiness of the crumpets. Pour melted butter over batter and gently mix in.
Heat an AMC 28 cm Chef's Pan or 24 cm Gourmet Dome Fry Pan over a medium temperature until Visiotherm reaches first red area. Wipe base with a little oil dripped on a piece of paper towelling.
Pour 30 – 50 ml batter onto base for each crumpet, depending on the size crumpet you want to serve. Four to five crumpets should fit onto base at a time.
Fry until bubbles start to form on top of crumpets and carefully turn over with an egg lifter. Bake on other side until golden brown and baked through – this will only take a few minutes. Keep crumpets warm in oven and continue to bake the rest. Grease the base with more oil if necessary.

Tips & variations:
Buttermilk will make crumpets light and fluffy, but it can be substituted with 400 ml milk. Don't make the batter too thin.
Don't make the unit too hot as the crumpets will burn before they are baked.
To prepare large crumpets, use 100 ml batter per crumpet and bake them one at a time
Add 125 g blueberries to batter, bake and serve with maple syrup and nuts. Alternatively add a small grated apple and ground cinnamon to taste to the batter and serve with honey.
Omit sugar and serve crumpets as a savoury snack or light meal. Serve with bacon and maple syrup or cooked chicken and cottage cheese or mayonnaise and salad.
Share these yummy crumpets!