Garlic & cheese pull apart bread rolls
Carey has packed so much flavour into this bread with garlic, herbs and cheese! Using store-bought dough means you save time but can still indulge. If you are looking for an easy side, why not prepare these buttery garlic clouds with your next meal or get together?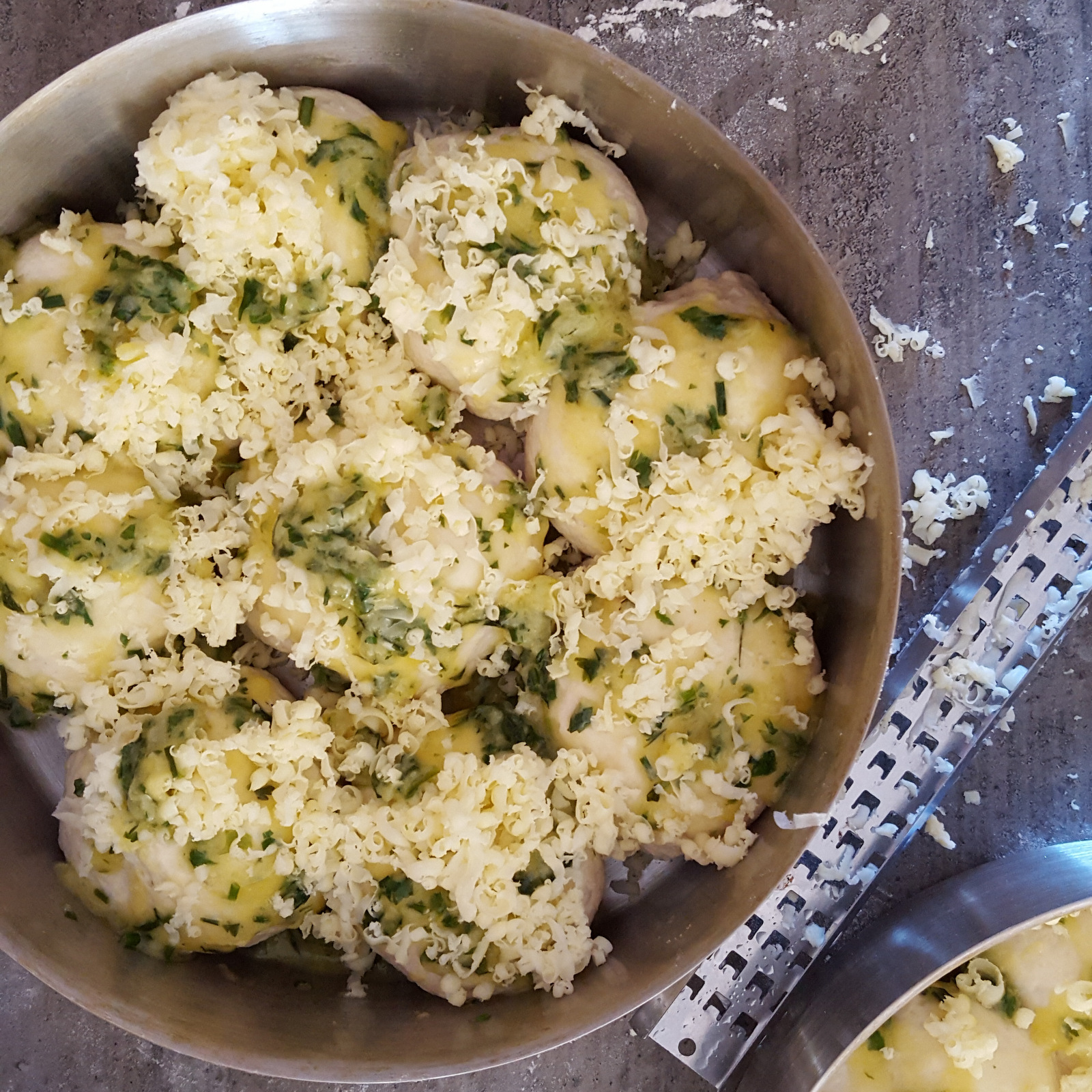 Garlic & cheese pull apart bread rolls
Serves 6 - 8
125 g butter
4 - 6 garlic cloves, crushed
15 ml fresh rosemary, chopped
15 ml fresh thyme, chopped
45 ml fresh parsley, chopped
freshly ground black peppers, to taste
1 kg white bread dough, divided into 2 balls
250 ml cheddar cheese, finely grated
Method
Preheat your oven to 180°C.
Add butter, garlic, rosemary and thyme to an AMC 16 cm Gourmet High. Heat over a medium temperature until butter melts and starts to foam. Remove from heat and allow to cool slightly before stirring through parsley. Season with freshly ground black pepper.
Meanwhile line and grease two 20 cm AMC Baking tins. Divide each piece of dough into 9 pieces and roll into balls. Arrange dough to fit into the baking tins.
Pour garlic butter generously over dough in each baking tin. Use a pastry brush to make sure all the dough is covered with butter. Sprinkle with grated cheese. Place in oven on the middle shelf and bake for 25 - 30 minutes. Serve warm, straight from the oven.
Tips:
If you are using unsalted butter, remember to season with salt.
Prepare your own bread dough if you don't prefer store-bought dough.
To save on time a tube of garlic butter can also be used as a substitute.