Lunch boxes for the whole family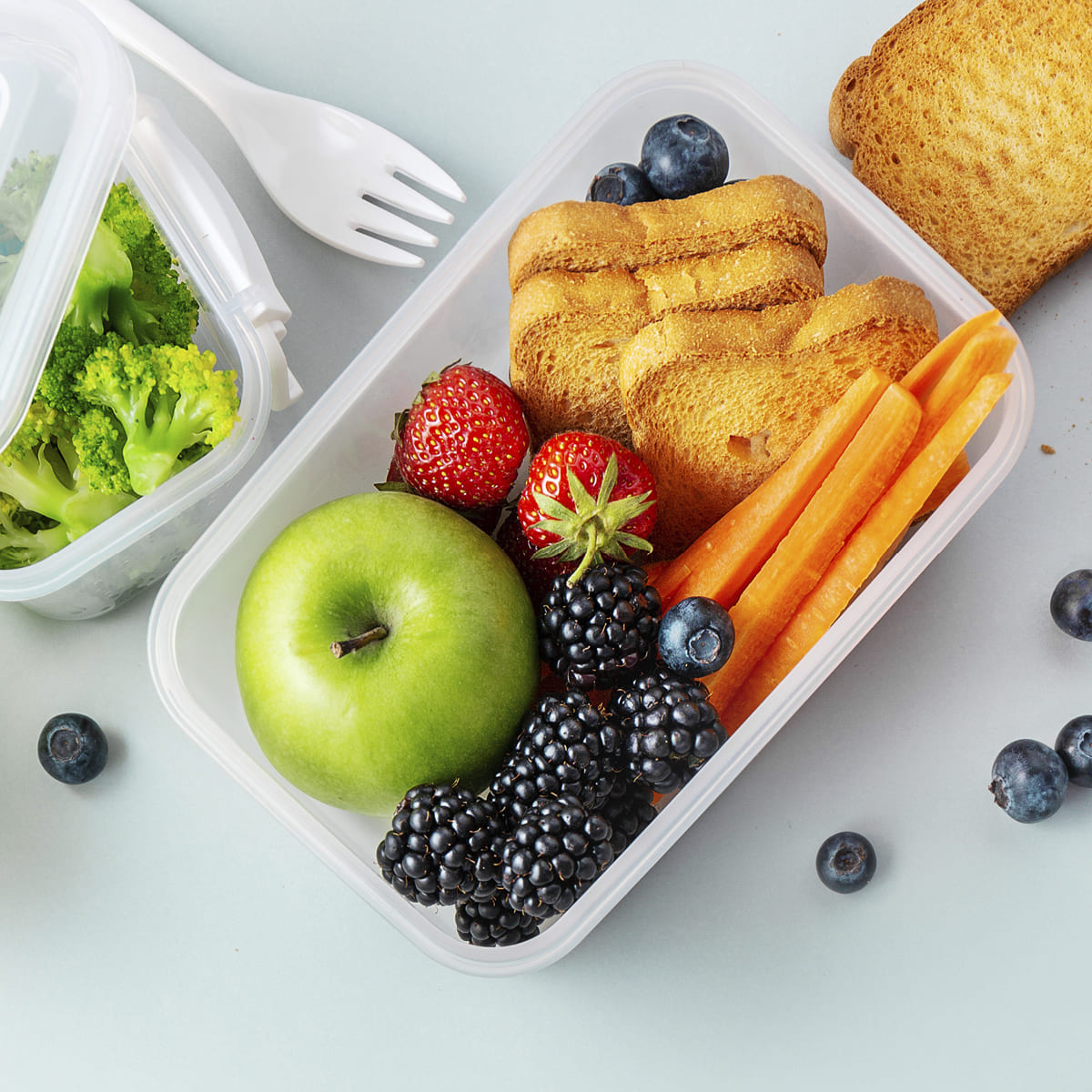 Following a healthy lifestyle is not truly difficult. If you can manage to make all your meals wholesome and balanced, half the work is done. We know breakfast is something we should never skip and supper for most, is a family affair. But what about lunch? Although it seems easier to buy lunch at the cafeteria or send the kids with 'tuckshop money' – a little planning can go a long way.
As with every meal, lunch boxes should be balanced with lots of fresh ingredients like fruit and veg. A lean protein is always important, whether it is leftover meat from the weekend, last night's supper, eggs or even beans can be good options. An unrefined, high-fibre starch like sweet potatoes or baby potatoes in the skin, instead of another sarmie, will keep you feeling fuller for longer. Nuts and seeds, or avocado (when in season) adds a portion of good oils to the meal.
'Homemade is best', so try to stay away from too many pre-prepared items. If you do want to pack a treat, try to make it yourself – then you know exactly what goes into it. Treats can also be healthy items, like fruit kebabs or apple wedges with a peanut butter dip, yum!
Planning supper with tomorrow's lunch boxes for everyone in mind, makes it so much easier. And if you can include a few extra healthy items to your shopping list, like seasonal fruit or veggies, you're on the right track. Here are five delicious lunch boxes to give you a kickstart.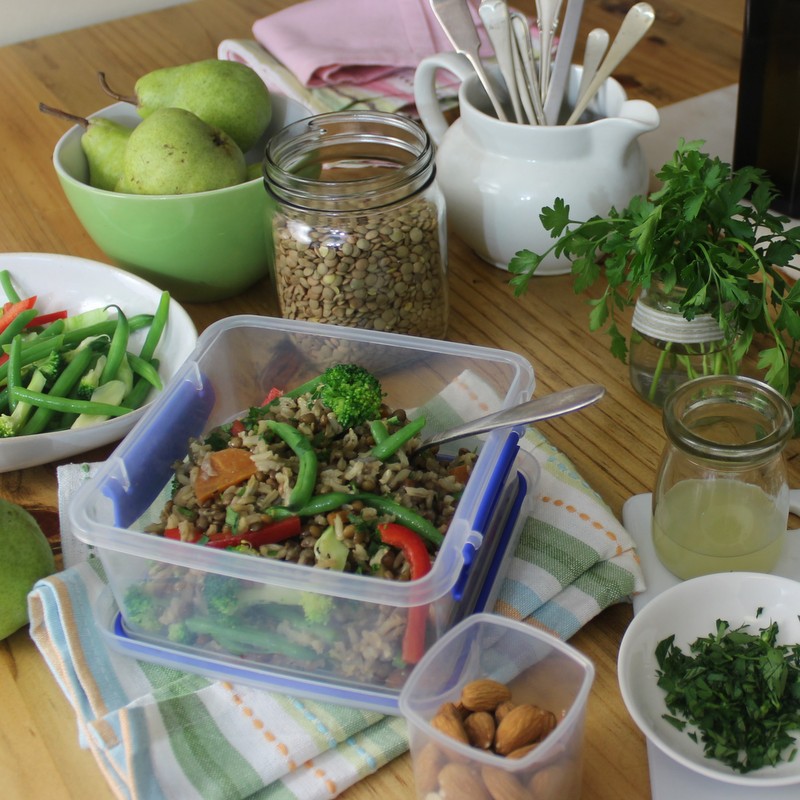 Lunch box 1
Brown rice and lentils make a delicious and filling base for a salad. Both ingredients are high in fibre and once combined, they form a complete protein. Stir in veggies like red peppers, blanched green beans and broccoli and fresh herbs. Pack with fresh fruit and a handful of raw almonds.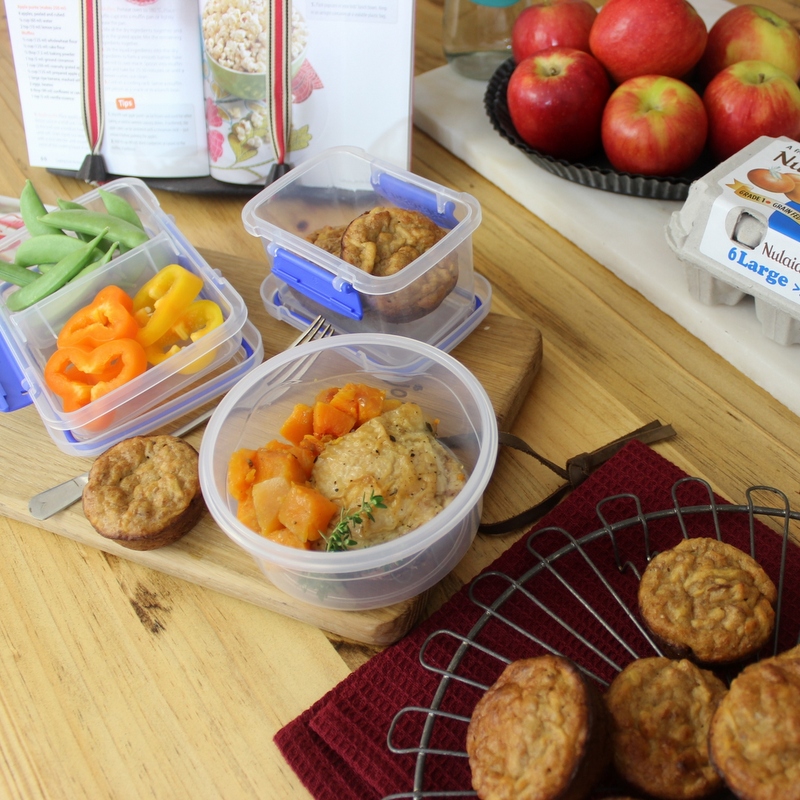 Lunch box 2
Plan supper to have extras for lunchboxes. Leftover chicken and cooked butternut are delicious. Prepare homemade muffins for a treat and pack fresh veggies to keep it balanced.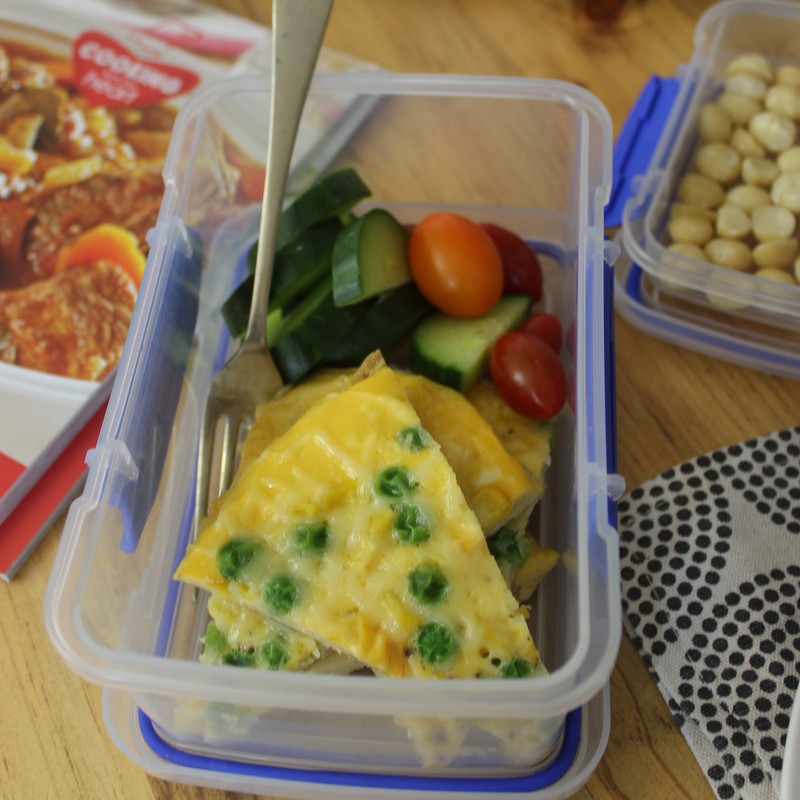 Lunch box 3
Eggs are a wonderful ingredient for a lunch box. Boiled eggs are a great option, or try a pan-omelette – Heleen's recipe is something a little different. Prepare with veggies like peas and corn and grated cheese. Cut into wedges like a pizza, to get the kids excited. Include cucumber and tomatoes, fresh fruit and nuts, like macadamias.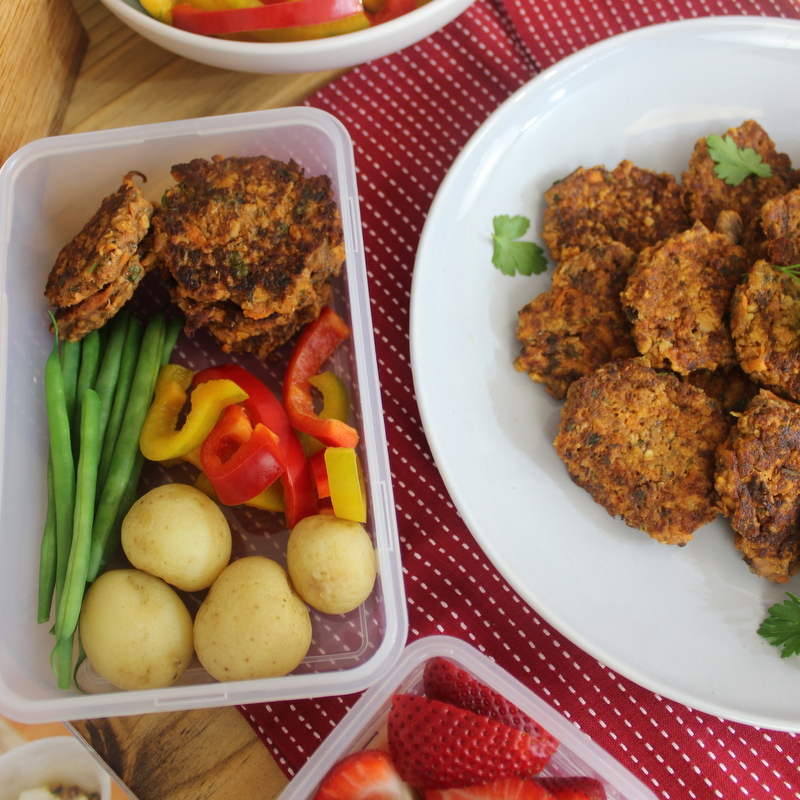 Lunch box 4
Prepare a batch of fish cakes for lunchboxes, or make for supper and use leftovers for a lunch box. Pack with cooked baby potatoes in the skin, blanched green veggies and fresh seasonal fruit, like strawberries or grapes. Try this easy fish cake recipe.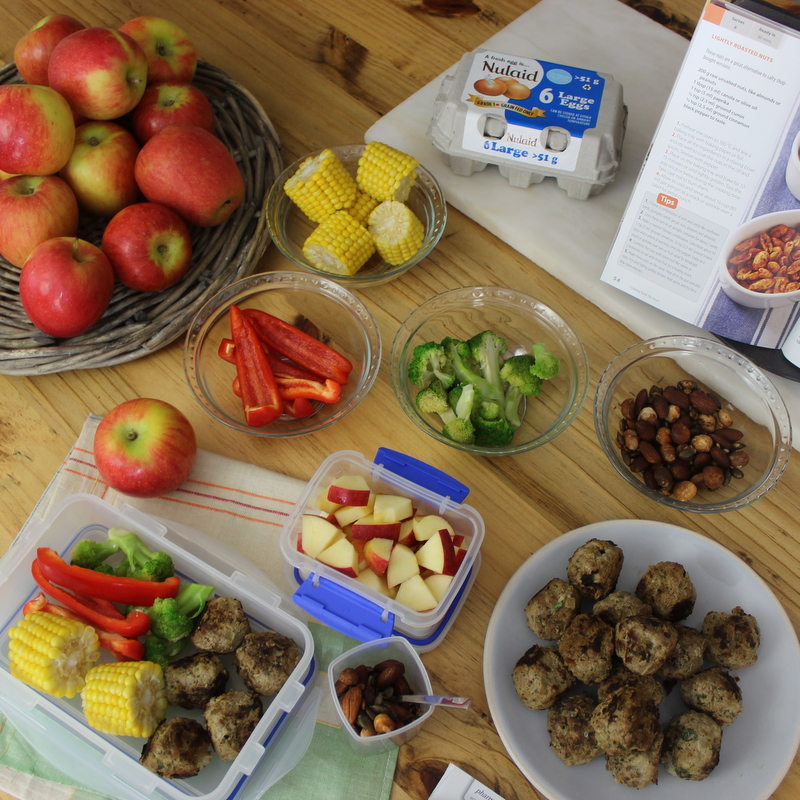 Lunch box 5
Homemade meat balls are always a winner. Pack with a high-fibre starch, like corn on the cob. Fresh ingredients like blanched broccoli (leftover from last night's supper), red pepper slices and fruit make it balanced. Pack some nuts for a nibble during the day. Find the recipe here.
Credit
Opening image: from Freepik.com Designed by Freepik
Recipe from Kosblik
Addidtional photographs from Heleen Meyer
Facebook link: http://www.facebook.com/HeleenMeyerFood