Meatballs & tomato sauce
This is a great recipe to cook with your kids, no matter what age. Younger children can carry ingredients to the counter, measure, pour, stir and even roll the meatballs. Or help your teenager prepare this meal for a delicious family dinner.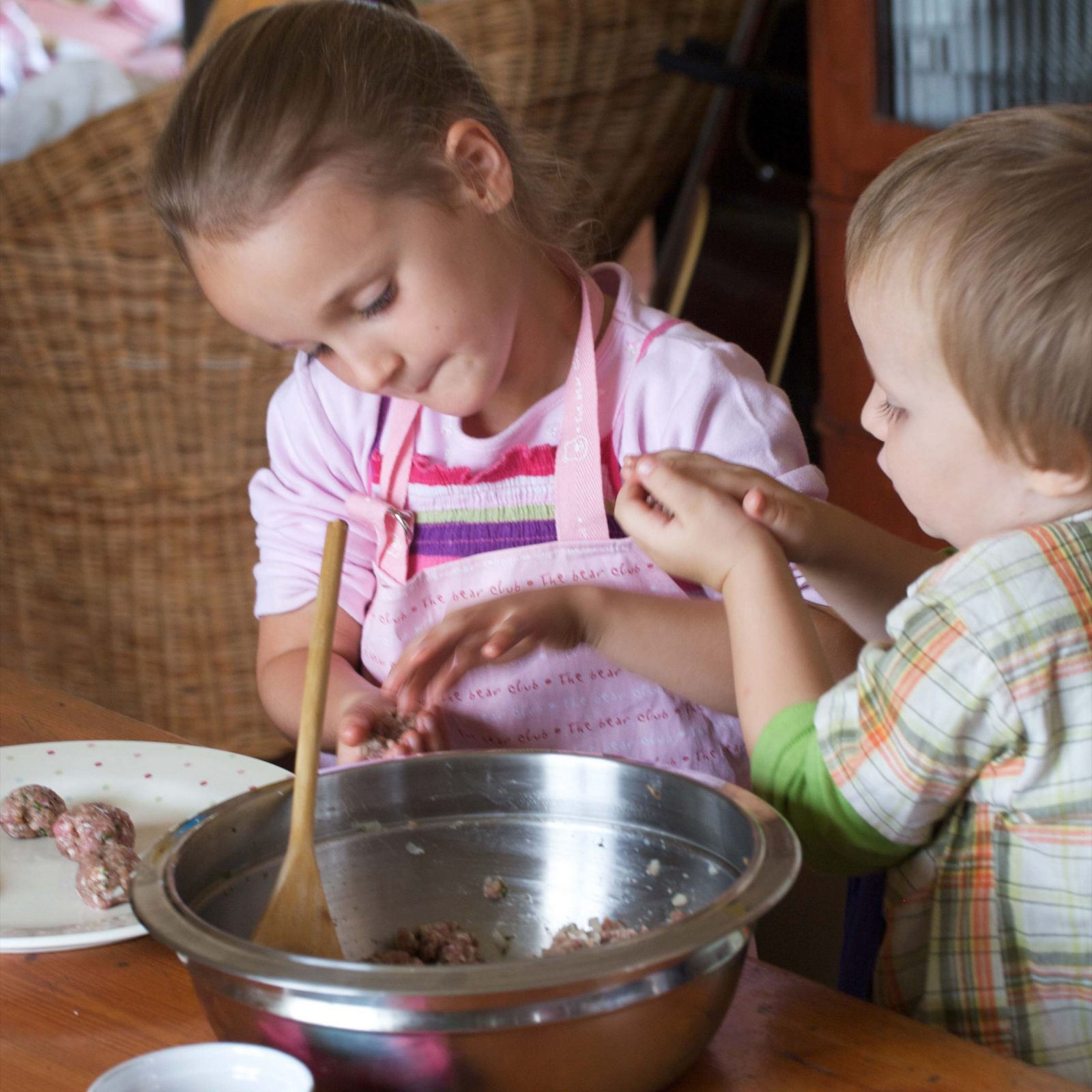 Meatballs and tomato sauce
Serves 6
1 onion, finely chopped
1 slice wholewheat bread
125 ml beef, chicken or vegetable stock
1 clove of garlic, crushed
500 g lean beef mince
1 extra large egg
7,5 ml ground coriander
10 ml fresh, chopped or 5 ml dried mixed herbs
15 ml fresh, chopped or 7,5 ml dried parsley
10 ml Worcestershire sauce
salt and freshly ground black pepper to taste
30 ml oil for frying
Tomato sauce
2 x tins tomato and onion mix
30 ml Worcestershire sauce
15 ml sugar
20 ml each fresh, chopped thyme and rosemary
Method
Place onion in an AMC 20 cm Kombi. Pour boiling water over and leave to stand for 5 minutes.
Meanwhile soak bread in stock and mash with a fork when soft.
Place all the ingredients, except oil, in an AMC 24 cm Dome. Mix well and season to taste. Roll into balls.
Heat an AMC 24 cm Fry Pan or 28 cm Chef's Pan over a medium temperature until the Visiotherm reaches the first red area. Add oil and fry meatballs on both sides until golden brown, then spoon out.
Add the tomato and onion mix to the frying pan along with 100 ml water. Simmer for 15 - 20 minutes without the lid, until the sauce thickens slightly.
Add the Worcestershire sauce, sugar and herbs to the tomatoes. Season to taste. Place the meatballs back in the sauce, reduce the heat, cover with lid and simmer for 5 - 10 minutes. Serve on cooked spaghetti or mashed potatoes.
Share now and get your kids cooking!