Mexican bean burgers
Before you can say ready steady go, these bean burgers will be done. Place them on your favourite bun, pita or wrap and top with lettuce, tomato, avocado and a sauce of your choice, then munch away. They also make a perfect lunch box filler.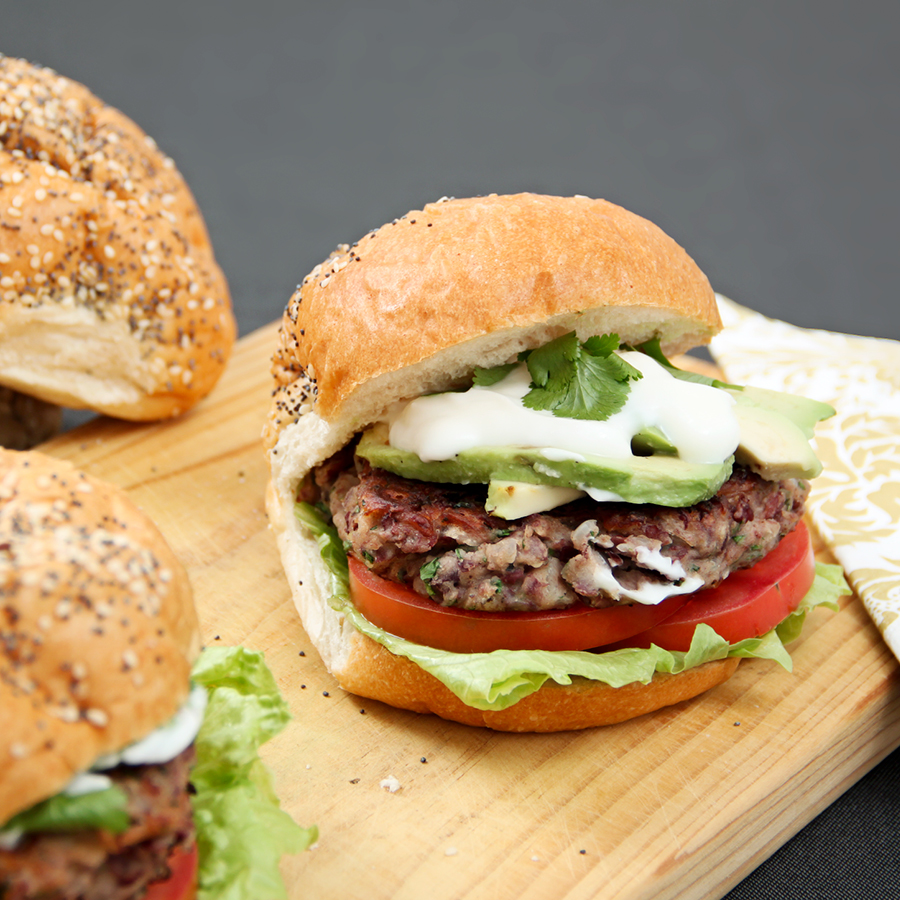 Mexican bean burgers
Makes approximately 4 - 6 medium patties
1 medium onion, finely chopped
1 clove of garlic, crushed
2 x 400g tins of kidney beans, drained
30 ml fresh coriander, chopped
5 ml ground coriander
5 ml ground cumin
1 red chilli, seeded and finely chopped or to taste
20 ml lemon juice
80 ml flour
1 egg
salt and freshly ground black pepper to taste
oil for frying
Method
Heat an AMC 16 cm Gourmet Low over a medium temperature until the Visiotherm® reaches the first red area. Sauté onions and garlic until translucent.
Meanwhile place kidney beans in an AMC 24 cm Dome and crush with a potato masher. They can be relatively chunky. Add the rest of the ingredients including the sautéed onion and garlic, and mix.
Preheat an AMC 28 cm Chef's Pan over a medium heat until the Visiotherm® reaches the first red area. Place some oil in unit and drop in spoonfuls of the bean mixture. Cook until it starts to brown on one side, then turn over and brown the other side.
Serve on a roll or in a taco shell, soft tortilla or pita bread with guacamole, salsa, lettuce and Bulgarian yoghurt or sour cream.
Share this awesome vegetarian burger!