Paleo bobotie
Who doesn't enjoy a good bobotie. We've tried a Paleo version, it's delicious. We started the cooking processes on the stove and popped our 24 cm Gourmet Dome Fry into the oven to finish it off.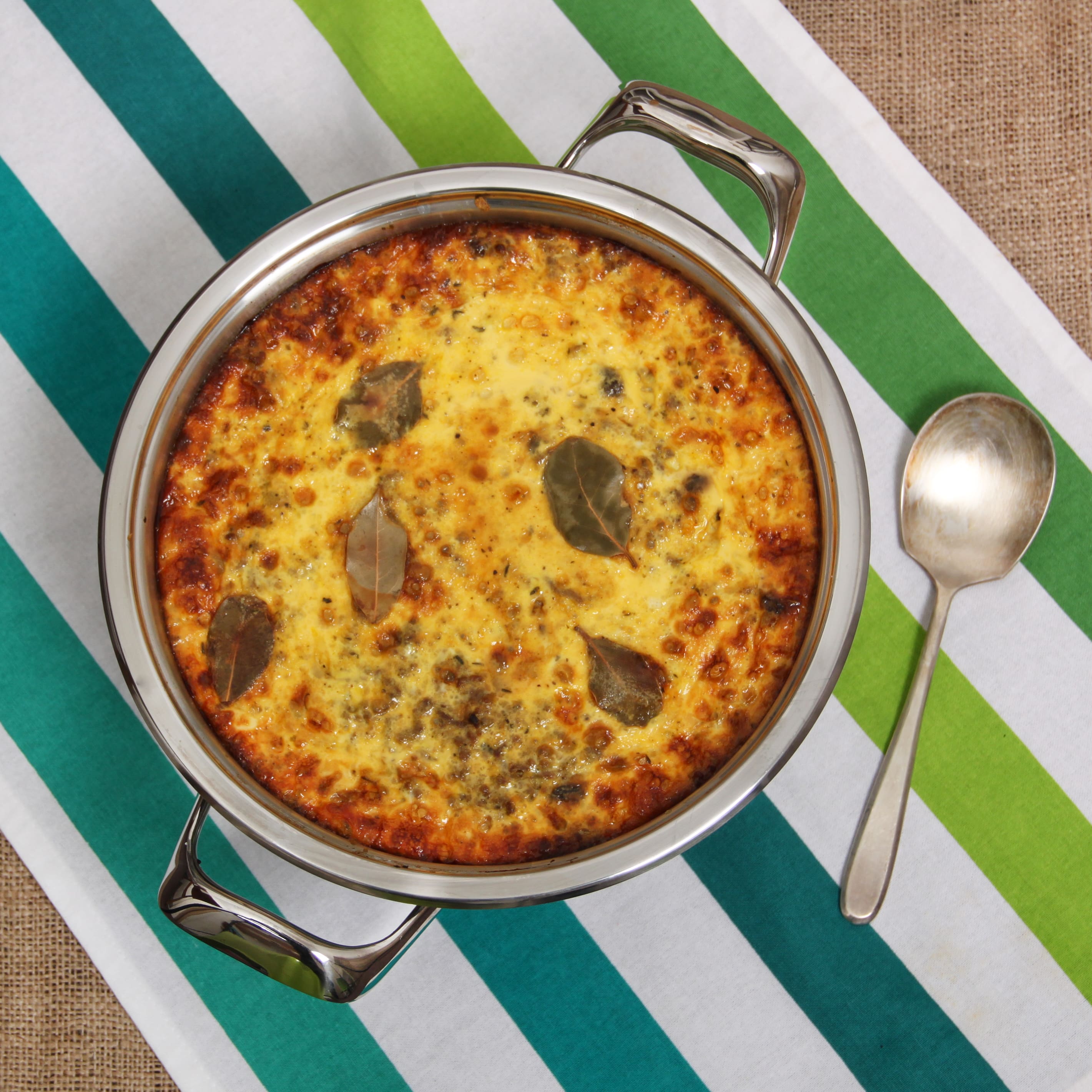 Paleo bobtie
Serves 6 – 8

1 kg lean beef or lamb mince, or half of each
2 medium onions, finely chopped
1 – 2 cloves of garlic, crushed
20 ml curry powder
15 ml each mixed herbs, ground cumin and coriander
20 ml smooth apricot jam or honey
75 g (125 ml) raisins or sultanas (optional)
40 ml red wine vinegar or lemon juice
salt and freshly ground black pepper taste
2 extra large eggs
250 ml coconut milk, cream or milk
Method
Heat AMC 24 cm Gourmet Dome Fry Pan over a medium temperature until the Visiotherm® reaches the first red area.
Add half of meat to the unit and brown, breaking the meat apart with a wooden spoon or large fork to form crumbs. Remove from unit with slotted spoon. Set aside.Repeat with rest of meat.
Sauté onions in unit until transparent. Add garlic, curry, herbs and spices, and sauté for 1 – 2 minutes.
Lower the temperature and simmer meat slowly, with lid on, for 15 – 20 minutes. Add jam and raisins, and season with vinegar, salt and pepper. Allow to simmer for another 5 minutes.
Beat together eggs and 250 ml coconut milk. Pour over mince mixture. Place 4 - 5 bay or lemon leaves in bobotie. Bake uncovered at 180 ˚C for 45 minutes, or until golden brown.
Tips:
Prepare mince mixture and freeze, top with the egg custard just before wanting to bake.
Share this paleo bobotie!