Pesto Pasta
We're always looking for simple and easy meals, but I'm not sure you can get much simpler than this pasta for supper! And we used the new AMC Pasta Maker to make it even more efficient. Simply boil the pasta and add the remaining ingredients – done and dusted! Use a pasta shape of your choice and add shredded chicken or bits of bacon for variety.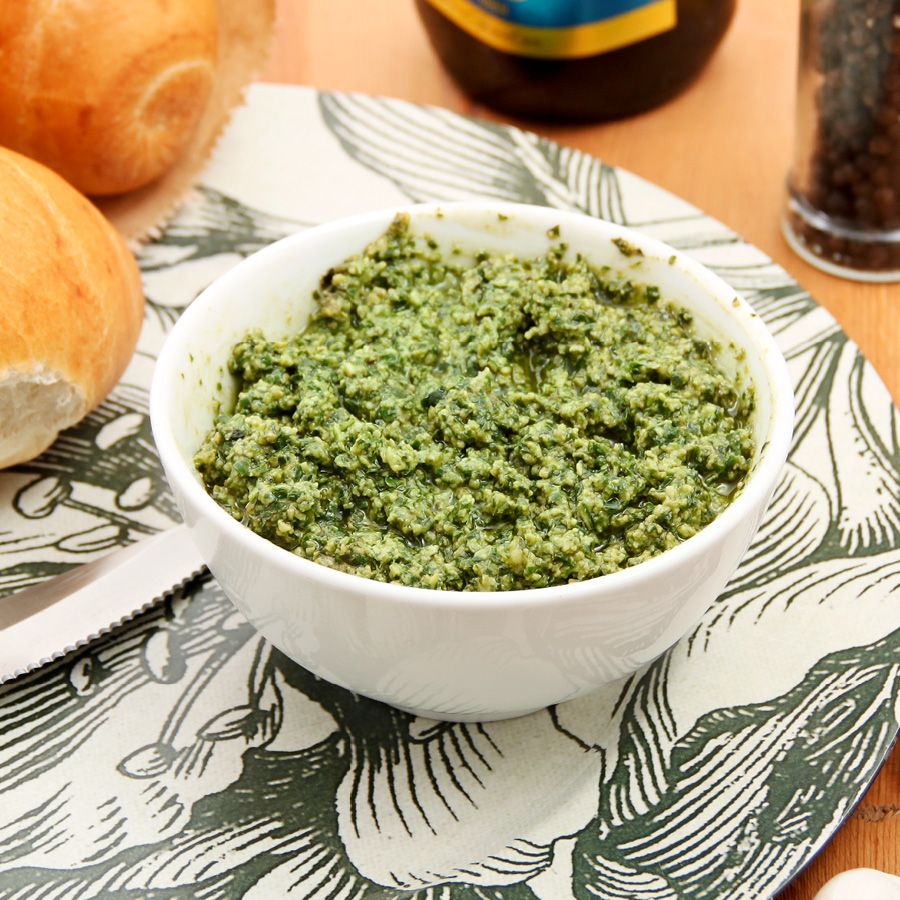 Pesto pasta
Serves 4 - 6
500 g spaghetti, tagliatelle or pasta of your choice
125 - 150 ml basil pesto
200 - 250 g baby tomatoes, halved
1 - 2 wheels of feta, cubed
salt and freshly ground black pepper to taste
extra basil leaves for garnish
olive oil to drizzle
Method
Pour 5 litres of water in an AMC 24 cm Gourmet Gigant with Pasta Maker inserted. Add salt and bring to the boil over a high temperature. Add pasta, boil until tender and drain by simply removing Pasta Maker from Gigant.
Place hot pasta in an AMC 24 cm Salad bowl or glass bowl and stir through pesto. Add tomatoes and feta. Season to taste and serve with basil leaves and drizzle with olive oil.
Tips & variations:
Ideal to be served as a cold pasta salad.
Any of the following vegetables or a combination of two can be used: 250 g brown mushrooms, quartered and pan-fried, 250 - 300 g broccoli, cut into florets and steamed or pan-fried or 150 - 200 g asparagus, cut into chunks and pan-fried or steamed.
If using broccoli or asparagus add to the pasta water just before draining it, cook quickly and drain with pasta.