Steamed bread
We've made this traditional bread also known as uJeqe or Dombolo in our AMC 24 cm Steamer and we must say, it came out pretty amazing. Serve steamed bread with your next stew, soup or simply warm, slathered in melting butter – try to resist that!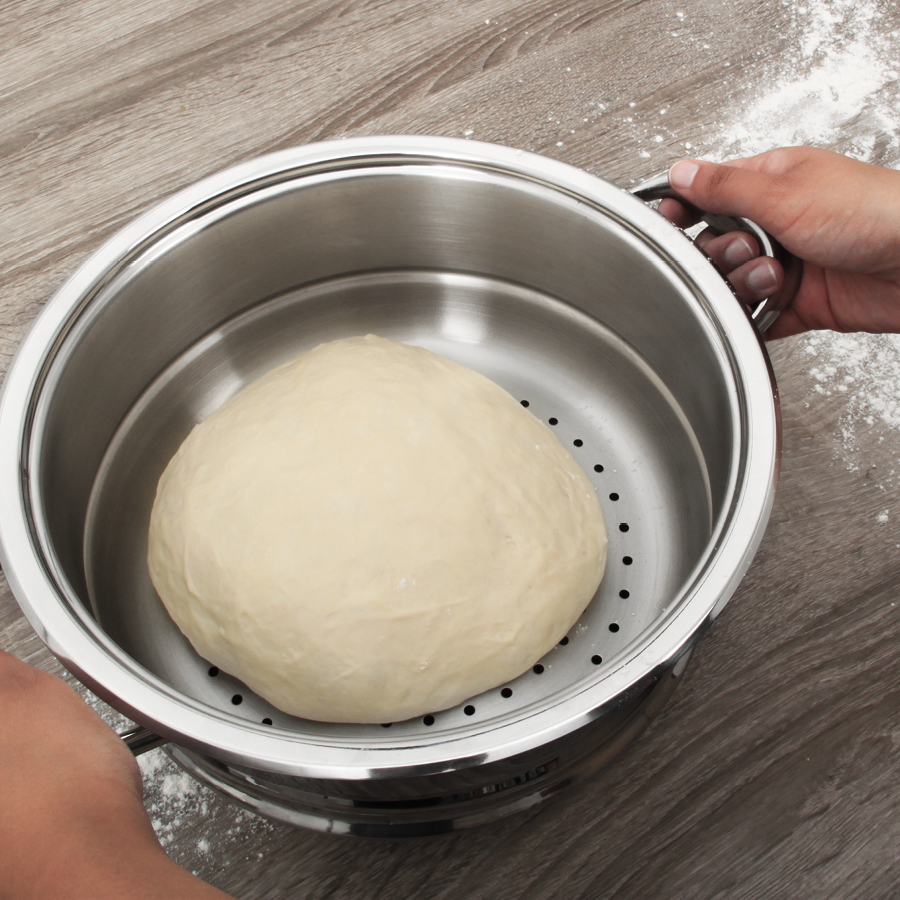 Steamed bread
Makes 1 loaf
450 ml warm water
10 ml instant dry yeast
10 ml salt
20 ml sugar
650g (4 ½ cups) cake flour
Method
Grease an AMC 24 cm Steamer with some oil or butter and set aside. Combine warm water, yeast, sugar and salt in a glass jug and allow yeast to prove for 5 minutes.
Sieve flour into a bowl. Add yeast liquid a little at a time to the flour, kneading until a soft dough forms.
If the dough is too soft add a little flour, if it is too dry add a few drops of water.
Cover with cling-wrap. Leave dough to rise in a warm area for 30 minutes or until doubled in size.
Knead dough and shape to fit into the AMC Steamer and leave to rise again. Meanwhile add 500 ml water to an AMC 24 cm Gourmet High.
Place steamer with fully risen bread in the unit and cover with lid. Heat over a medium temperature until the Visiotherm is at the 11 o' clock area. Reduce heat slightly and tilt lid allowing some steam to escape. Steam for 40 - 60 minutes or until bread is cooked.
Tips:
Avoid water dripping into the bread as the bread could become soggy.
Allowing the yeast to prove ensures that it is still active.
Keep a check on the water level in the cookware, making sure there is always water present.