Three bean salad
AMC Brand Ambassador Heleen Meyer, shows us that packing a lunchbox doesn't have to be mission impossible. Watch her prepare a refreshing 3 bean salad with her AMC Chef's Pan.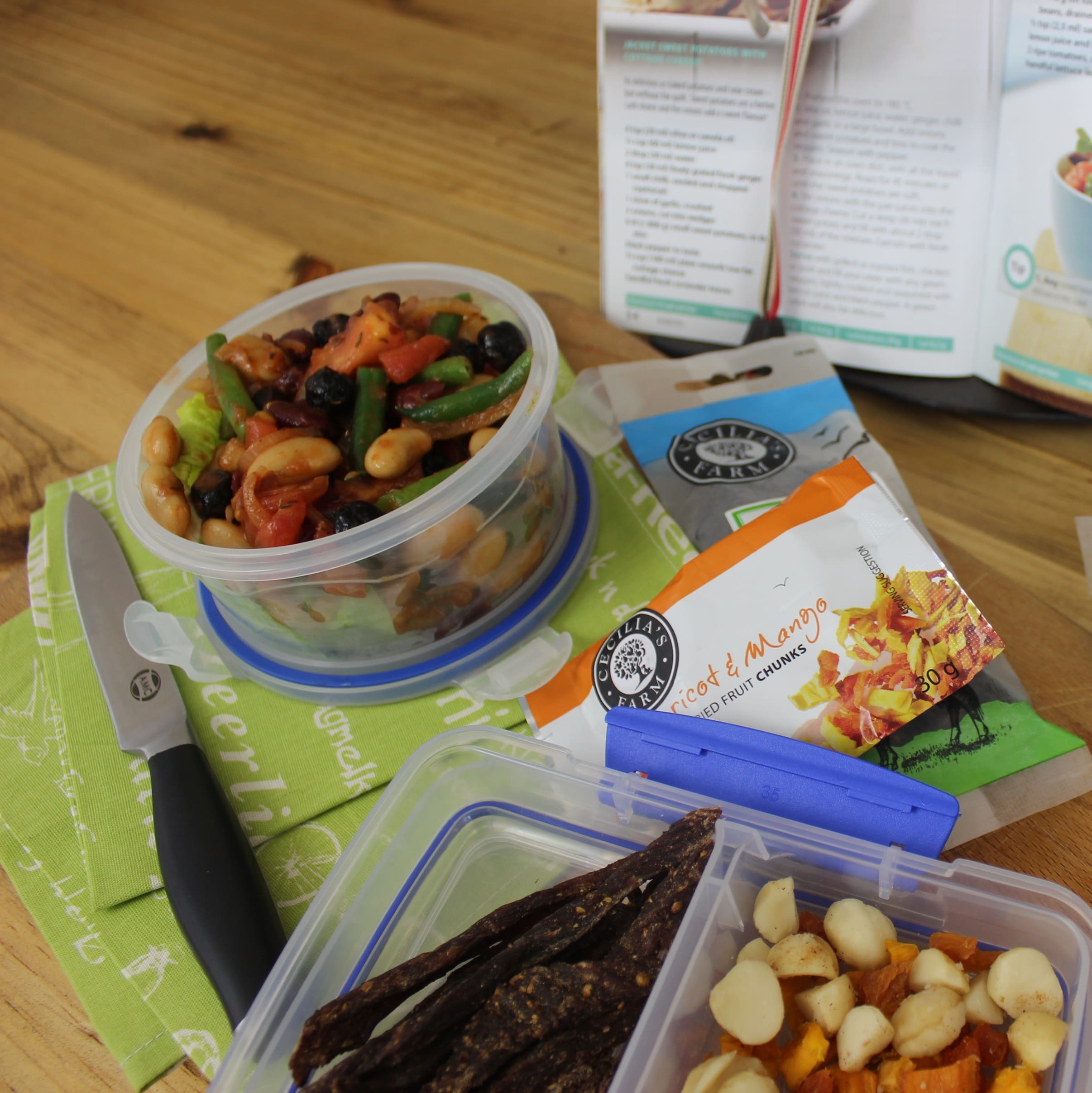 Three bean salad
Recipe from Cooking from the heart 3.
Serves 6

200 g green beans, cut into thirds
15 ml oil
2 onions, quartered and thinly sliced
30 ml red wine vinegar
60 ml water
5 ml dried thyme
30 ml tomato paste
1 tin butter beans or red kidney beans, drained
1 tin four bean mix or more butter beans, drained
salt ,lemon juice and black pepper to taste
2 ripe tomatoes, cubed
handful lettuce leaves
handful dried cranberries
Method
Pour boiling water over green beans and allow to stand until cooked, but still crispy. Drain and rinse with cold water.
Heat an AMC 24 cm Chef's Pan or Gourmet Dome Fry Pan over a medium temperature until the Visiotherm reaches the first red area. Fry onions very slowly until golden and caramelised. If they brown too fast before softening, add a little water and allow it to cook out and fry again. The more golden and soft, the better the flavour.
Reduce the heat and add vinegar, water and thyme and simmer for a few minutes. Add tomato paste and stir well. Stir in tinned beans, add salt and season with lemon juice and pepper. Allow to cool.
Combine bean mixture with the green beans and tomatoes. Spoon over lettuce and sprinkle with cranberries. Serve as a side dish at a braai, or use in a lunch box.
Tip
Any tinned beans of your choice will be delicious in this salad.
Recipe developed by AMC brand ambassador Heleen Meyer.