Welsh cakes
22 August 2016 / Posted in
Sweets
This tasty teatime treat is so easy to prepare that you can even get the kids to help. We promise that even before you have finished frying the whole batch, your family will be wanting more.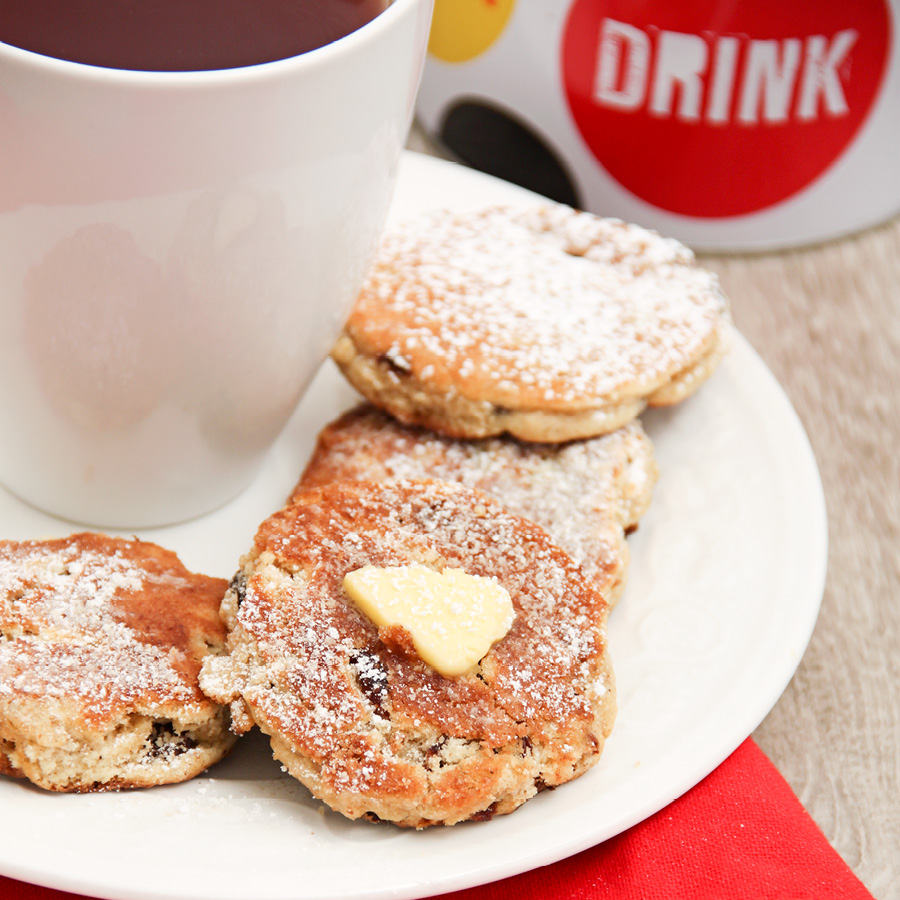 Welsh cakes
Makes 16 - 18 medium cakes
225 g or 550 ml self raising flour
2.5 ml ground mixed spice or cinnamon
85 g or 90 ml caster sugar
110 g butter, cubed and extra for greasing
50 g raisins or currants
1 egg
10 ml milk
butter for greasing and serving
Method
Sieve flour, mixed spice and sugar into an AMC 20 cm Dome or large bowl. Rub in the butter until mixture resembles fine breadcrumbs. Add raisins or currants and mix through.
Beat egg and milk together before stirring into the dry mixture to make a soft dough. Roll out on a lightly floured surface to about 1 cm thick. Using a round biscuit cutter cut out rounds. Repeat with any trimmings.
Meanwhile preheat your 28 cm Chef's Pan or AMC Electric Frying Pan over a medium temperature until the Visiotherm reaches the first red area. Lightly grease pan with butter before adding dough rounds. Fry for 3 - 4 minutes on each side until golden brown, crisp and cooked through. Serve warm as it is, or with a spread of butter.
Variations & tips:
The batter should not be too soft and should easily hold its form when cut out.
For a different flavour add the zest of an orange or lemon.
Substitute raisins or currants with citrus peel or dried cranberries.
Serve with a dusting of castor sugar, honey or jam and cream.