AMC Servingware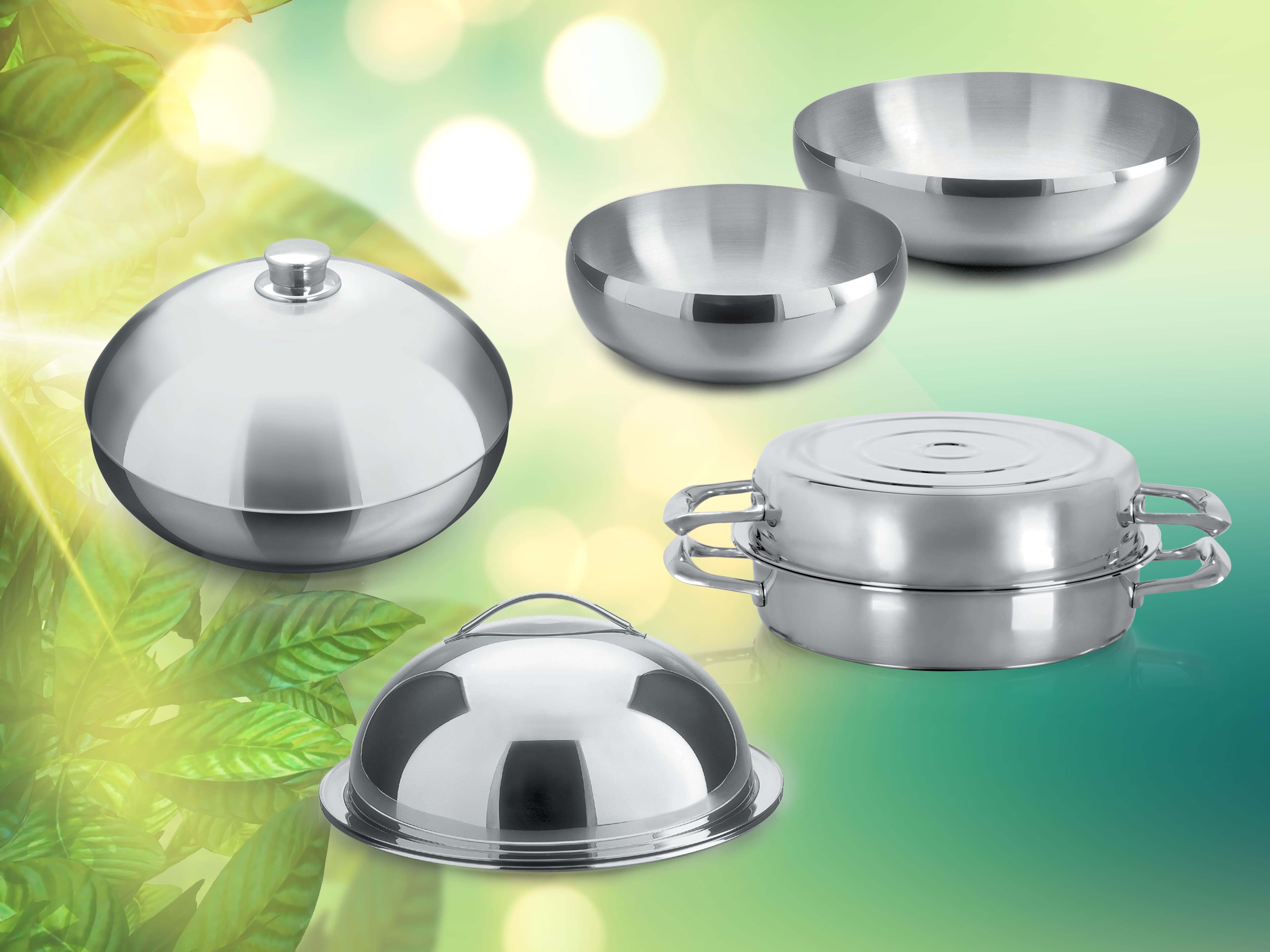 The AMC Lifestyle product range consists of a wide range of kitchenware, home essentials and servingware that can enhance your kitchen. Our unique and stylish servingware ensure your meals are served elegantly, and also offer versatility as they can be used to serve or prepare a variety of different meals. Below are a few servingware items that will add sophistication to your dinner table.
The AMC Serving Platter and Dome is perfect for serving food that requires a shallow dishing up surface. Use it to serve your next roast with gravy on the side, or place your meal on the tray and cover with the domed lid to keep your food warmer for longer.
A popular lifestyle product in South African homes, the 30 cm Braai Server allows the braai-master to set aside and cover braaied meat, then serve it stylishly when the guests are ready to eat. The 30 cm diameter can accommodate a large quantity of food and has added height when the lid is fitted.
The AMC Salad bowls are so versatile you can use them for more than simply serving your side salad. Use to serve freshly baked bread rolls or display summer fruit beautifully on the counter. It also doubles up as a mixing bowl for the preparation of food, and are available in 24 cm and 30 cm sizes.
30 cm Multiserver

The AMC Multiserver is a unique server for any household. The 30 cm Salad bowl is fitted with a dome lid to keep your meal or salad fresher for longer. Serve a variety of salads, cooked meals or side dishes from the stainless steel Multiserver. The AMC Salad Bowl base can also be used as a mixing bowl for food preparation, and covered with the lid if needed.
Spring season is here so preparing a salad with your meal (or as the meal) will become almost a necessity. Try our Summer Samp Salad or Broccoli Slaw with your next braai and change things up a bit.