Banana cake
9 April 2015 / Posted in
Sweets
If you have any overripe bananas at home then you should definitely make this cake. We wanted to try a new cake recipe baked in our AMC cookware, so when trying to decide on which cake to make everyone wanted banana bread! Using the AMC 30 cm Electric Frying Pan, 24 cm Baking Tin and AMC Grater you can bake this cake anywhere. And soon you'll be biting into a warm slice of banana bread straight from the oven – heaven!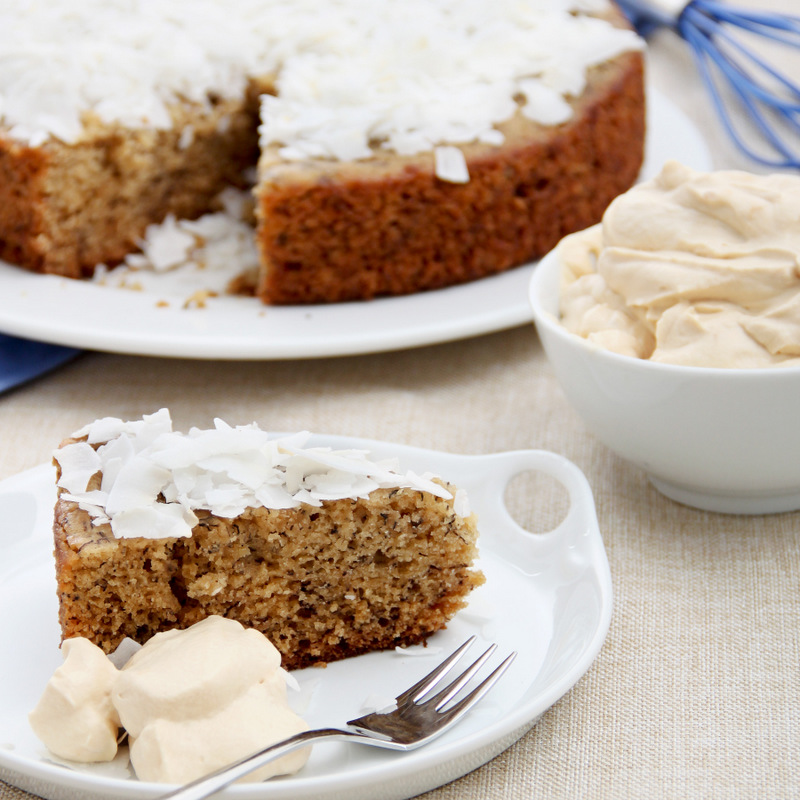 Banana cake
Makes 1 x 24 cm cake
125 g butter, softened
½ cup (125 ml) brown sugar
½ cup (125 ml) white sugar
2 eggs at room temperature
5 ml vanilla extract
500 ml flour
5 ml bicarbonate of soda
5 ml baking powder
2 ml salt
50 ml milk
3 – 4 bananas, mashed
Method
Place an inverted AMC Grater in an AMC 30 cm Electric Frying Pan. Cover with lid and turn probe to 8. Heat until the gold indicator of the Visiotherm reaches the 12 o' clock area. Prepare the cake batter while the unit preheats. Butter an AMC 24 cm Baking Tin and set aside.
Place butter in a bowl and beat with an electric beater until smooth. Add the sugars and beat for 2 – 3 minutes until fluffy. Add the egg and vanilla and mix through.
Sift the remaining dry ingredients over the batter. Use a spoon or spatula to fold mashed banana and milk into the batter until well blended, but don't over mix.
Pour the batter into the Baking Tin. Once the unit has preheated, place the cake tin on top of the grater. Cover with lid. Leave probe on 8, ensuring that the Visiotherm stays around the 12 o' clock area. Reduce or increase heat as needed. Bake for 1,5 hours or until a skewer inserted comes out clean.
Turn probe off and remove cake tin from unit. Leave to stand for 10 minutes in the tin before turning out and leaving to cool. Top with coconut shavings and serve with caramel cream.
Variations:
Add some chopped walnuts or pecan nuts to the cake mixture if preferred.
If you would prefer to bake in the oven, bake at 180 C for about 45 minutes or until cooked through.
Caramel cream: whip cream and fold through caramel.