Harissa Paste
If time is running out and the shops are too crazy for your liking then this Harrisa paste is the perfect gift idea. This spicy paste originating from North Africa is a breeze to make, bottle and gift! Just remember, it definitely has some kick. Use it to make a spicy potato salad, mix with some creamed cheese for a dip or even as a marinade for your next braai.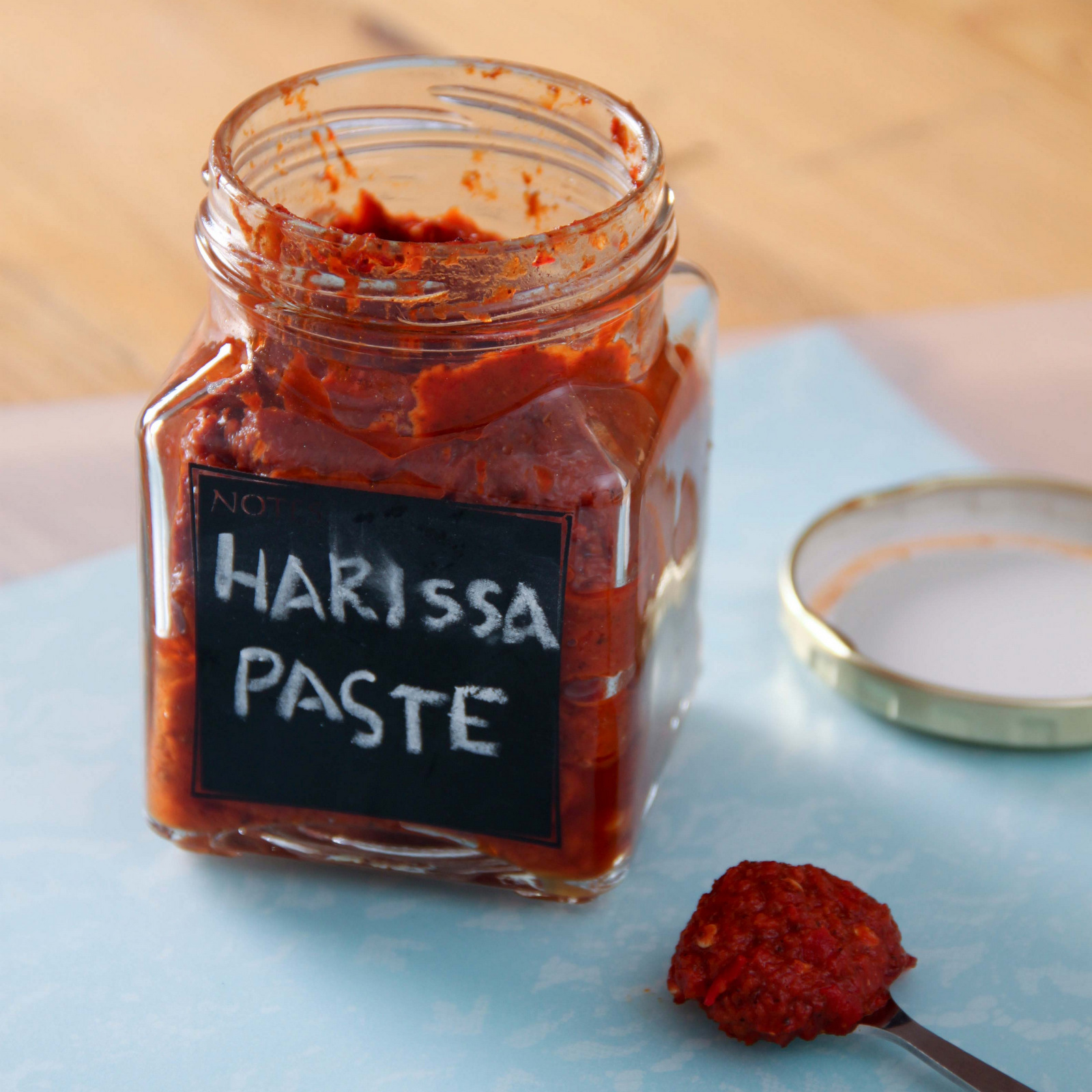 Harissa Paste
Makes 200 ml
10 ml cumin seeds
5 ml cardamom seeds (gently crush pods to remove seeds)
5 ml caraway seeds
5 ml coriander seeds
10 - 15 fresh chillies, roughly chopped
6 large cloves of garlic, crushed
5 ml salt
80 - 100 ml tomato paste
30 ml olive oil
Method
Heat an AMC 16 cm Gourmet Low or 24 cm Chef's Pan over a medium temperature until the Visiotherm reaches the first red area. Place seeds in unit and toast until fragrant, being careful not to burn the seeds. Spoon out and allow to cool, then grind to a powder in a pestle and mortar.
Place the spices along with the rest of the ingredients in a food processor and blend until you have a smooth paste. Add a little more oil if the paste seems too dry and add more tomato paste if needed. Store in an airtight container in the fridge, topped with olive oil to keep the paste moist. Use this spicy paste in a variety of ways.
Tips:
This paste can last up to 1 month if stored in the fridge.
Use harissa paste as a marinade or rub for meat, fish or chicken. You could also mix with yoghurt or olive oil to thin it down.
Use as a hot sauce for dipping crudités or to top crackers or make a spicy dip with cottage cheese or hummus mixed with harissa.
Stir some harissa paste through couscous to spice it up and add to soups and stews for extra flavour.
Spread harissa paste on sandwiches or use to add a bite to your wraps.
Share this harissa paste!