Savoury mince cobbler
If you've been looking for your next hearty meal then look no further. This savoury mince cobbler is easy to prepare and best of all it's a one-pot wonder. When prepared in your Gourmet AMC, it goes from your stove straight to the oven. And when it's all done and dusted, you have golden brown pillows floating on deliciousness!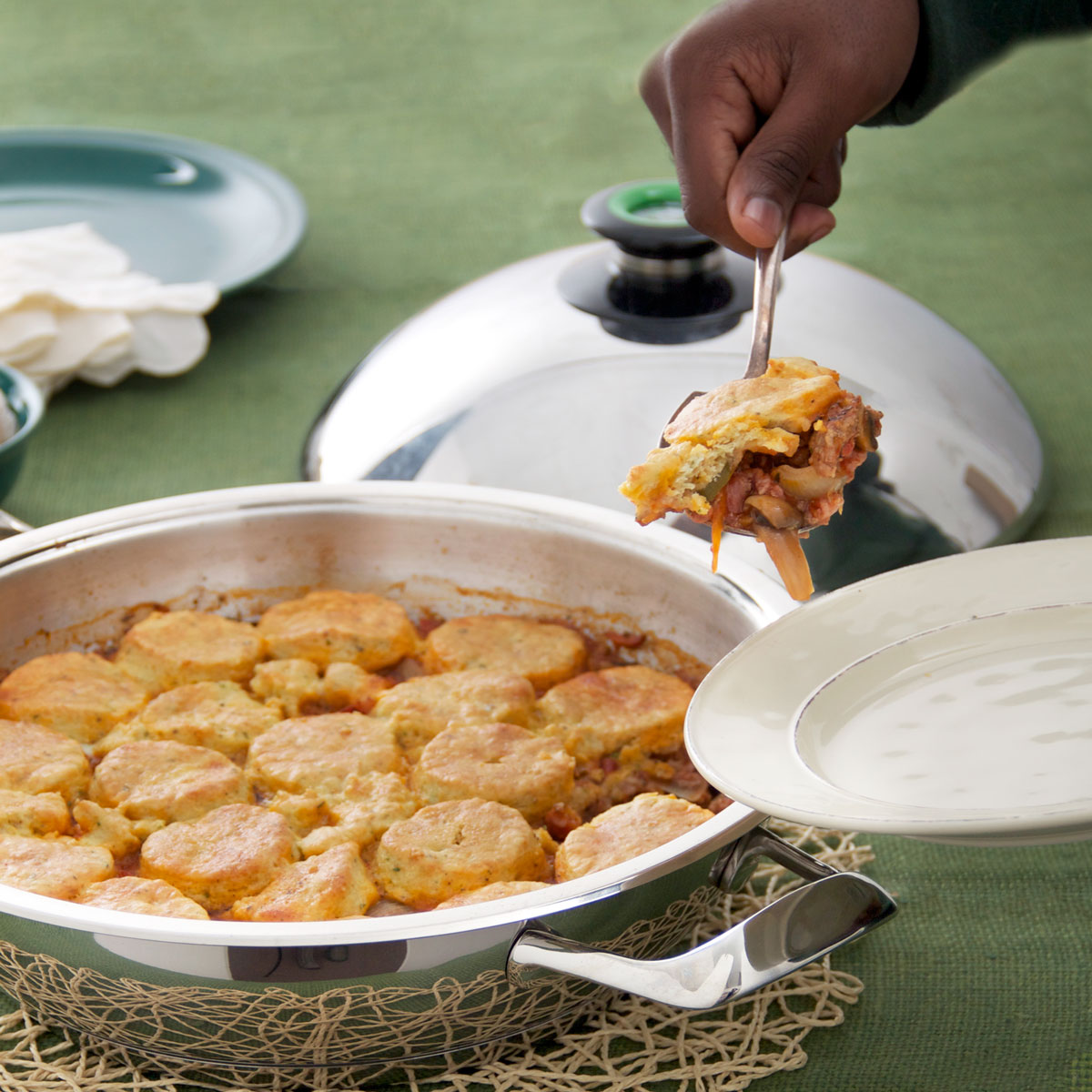 Savoury mince cobbler
Serves 4 - 6
250 g bacon, diced (optional)
500 g lean beef mince
8 - 10 pickling onions, halved or 4 onions, peeled and quartered
2 cloves of garlic, crushed
250 g mushrooms, cut into chunks
3 - 4 baby marrows sliced
1 - 2 carrots, grated
1 tin (410 g) tomato braai relish or chopped tomatoes
15 ml tomato paste
15 ml sugar
7.5 ml dried mixed herbs
275 ml chicken or vegetable stock
salt and freshly ground black pepper to taste
Cheese cobbler:
500 ml self-raising flour
5 ml mustard powder
10 ml paprika
salt, to taste
100 g butter, cubed
125 ml cheddar cheese, grated
30 ml fresh parsley chopped
120 ml water
freshly ground black pepper to taste
1 egg, beaten for glaze
Method
Preheat your oven to 180° C.
Heat an AMC 30 cm Gourmet Paella (or 24 cm Gourmet Roaster) over a medium temperature until the Visiotherm reaches the first red area. Add bacon and fry until cooked, then remove from cookware. Add mince and brown in batches before removing from unit.
Sauté onions and garlic for a few minutes before adding the remaining ingredients. Stir through. Cover with lid, reduce heat and cook for 10 minutes until veggies are tender.
Cheese cobbler: Sift flour, mustard powder, salt and paprika into an AMC 20 cm Dome. Rub in butter until it resembles fine bread crumbs. Add cheese and parsley. Slowly add water and blend mixture into a soft dough. (Or do this in your food processor in a flash!)
Roll out on a floured surface until 1 cm thick. Cut into rounds and arrange on top of savoury mince. Brush with beaten egg and place in oven without the lid. Bake for 15 - 20 minutes or until cobbler is cooked and golden brown.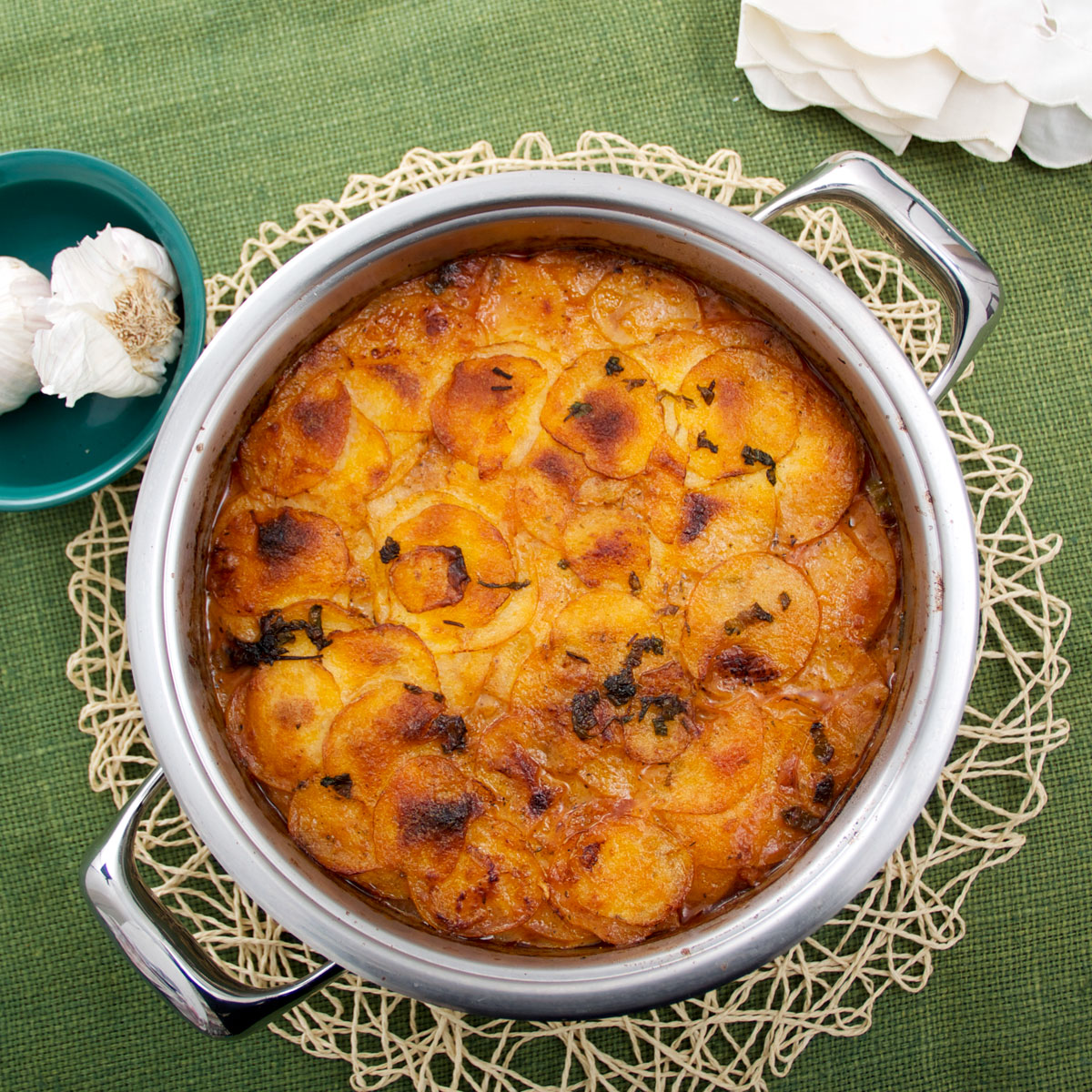 Tips & variations
For a gluten free variation, omit the cobbler and thinly slice 3 - 4 potatoes on your AMC Grater. Layer these over the savoury mince. Brush each layer with some melted butter and a drizzle of cream before adding the next layer. Brush the top layer with butter and scatter with fresh rosemary. (See this lovely version pictured here.)
For a Mexican flavour add 10 ml ground cumin, 5 ml ground coriander and one chilli seeded and chopped.
Substitute mustard powder with mustard paste.