AMC Gift Ideas
AMC Cookware has an extensive range of products and accesories, which can sometimes make deciding on what to buy a bit tricky. Below we've provided a few gift ideas to make your selection a little easier this festive season. Go on, spoil your loved one with a gift that lasts a lifetime.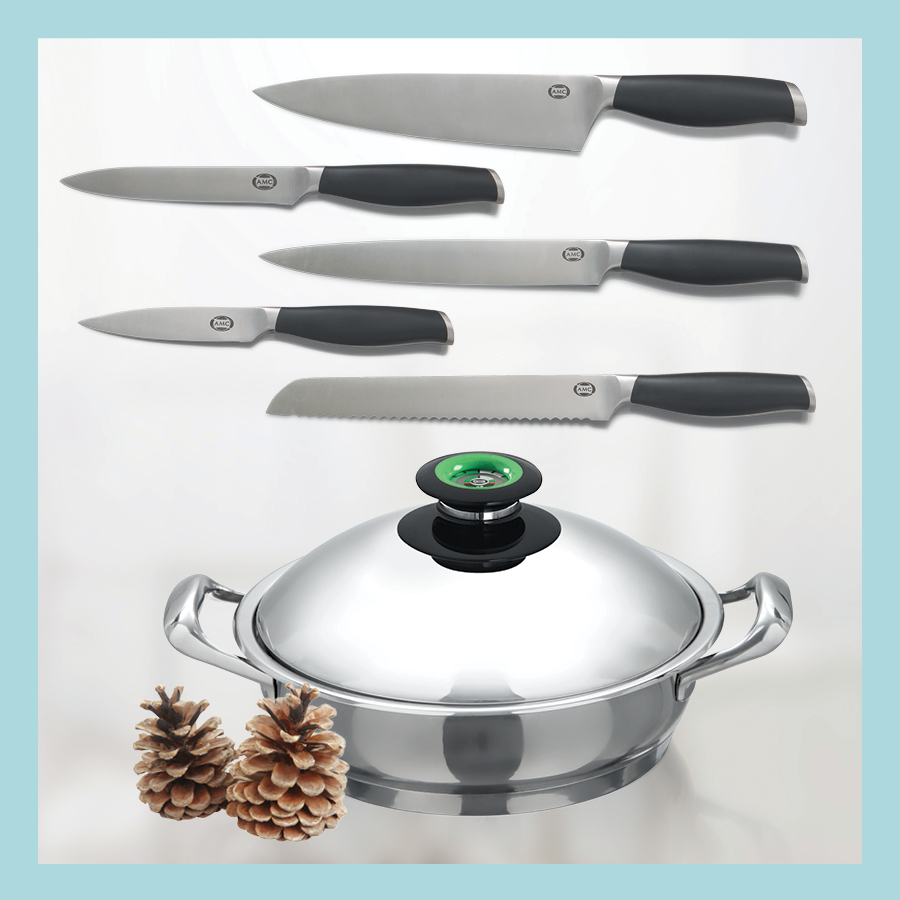 24 cm Gourmet Dome Fry Pan and Edge Knife Set
The 24 cm Gourmet Dome Fry Pan is a versatile frying pan that can be used for frying and browning meats, and is also versatile enough to be used for making stews and pot roasting small cuts of meat. Easily roast a whole chicken when the dome shaped lid is placed on top. Include the AMC 5 piece Edge Knife set with this pan and you're set to conquer all preparations for your favourite meal. Manufactured from a stainless steel that creates a hard, strong blade with excellent corrosion resistance, these knives are ideal for everyday use. Gift these two products for only R4 168 and have it delivered to your loved one before Christmas.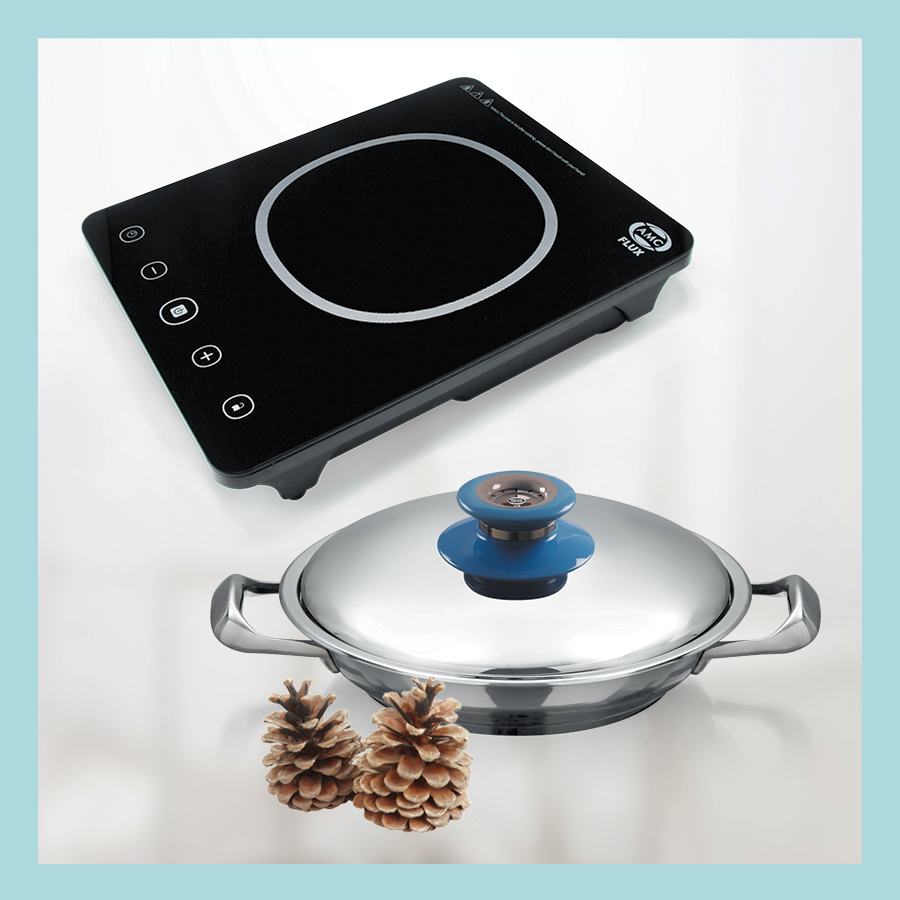 24 cm Chef's Pan and Flux Induction Cooker
The combination of the 24 cm Chef's Pan and Flux Induction Cooker* can give relief to a crowded kitchen, especially as festive season preparations get underway. Use the Flux as an extra hob if all your stove plates are in use, or as a warming tray in the livingroom to clear some space in the kitchen. The 24 cm Chef's Pan is excellent for eggs and breakfasts, as well as flipping your rotis or pancakes – a wonderful everyday frying pan. Add convenience to your kitchen by purchasing these two products as an extra special Christmas gift for only R4 668.00.

*Only induction friendly cookware can be used on the AMC Flux Induction cooker.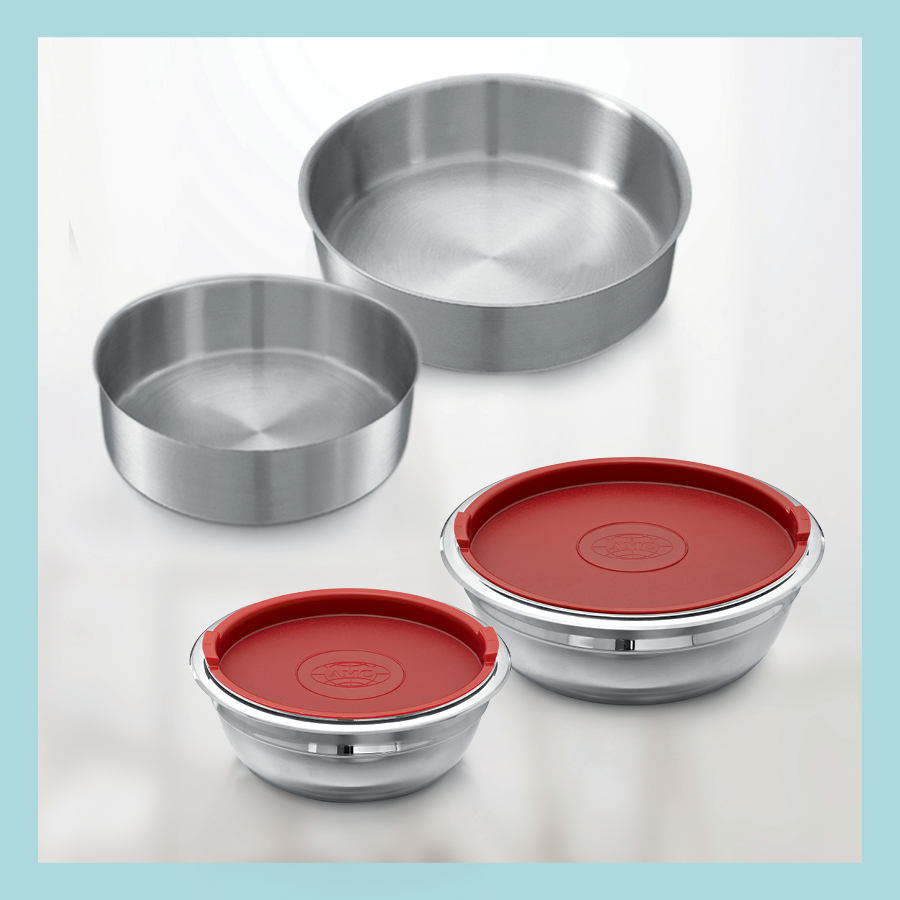 Baking Tins and Domes
Two great accessories for the home cook that already own AMC cookware is the 20 cm and 24 cm Dome & Seals and the AMC Baking Tins. The domes can be used as a double boiler and are perfect for stack cooking – prepare more food while only using one stove plate, and save even more on your electricity bill. You can also store and keep your food fresher for longer when fitted with the red seal. The AMC Baking Tins are available in 20 cm and 24 cm and manufactured from high quality stainless steel. They really are the best baking tins for baking perfect cakes or even freezing desserts. The cost of these 4 components for your Christmas gift will be R1 666.00.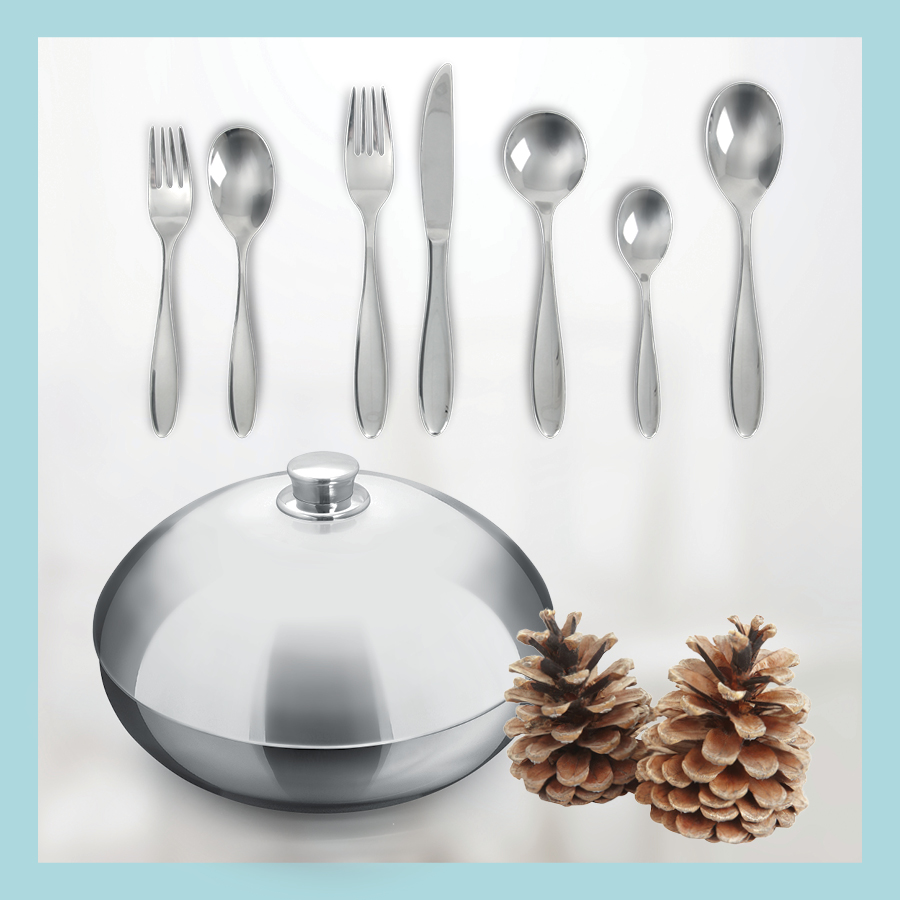 38 Piece Impression Cutlery Set and 30 cm Multiserver
Social get-togethers are popular over the holiday season and creating lasting memories with family and friends are invaluable. Make those memories so much more special by surprising your favourite host with an elegant 38 piece Impression Cutlery Set and 30 cm Multiserver. Guests will dine with stylish utensils and their meal will be served attractively to them at the table.The two products will cost R2 668.00, but the meals spent together are priceless.
You can place your order online by selecting the individual products or order through an AMC Consultant. Don't delay, place your order now and get your gift delivered just in time for Christmas.
Share AMC's Gift Ideas Now!