AMC Gourmet Handles
AMC GOURMET HANDLES
Our latest range of cookware, the Gourmet range, is fitted with stainless steel handles. This adds versatility to your cookware as your meal can now be finished off in the oven. We want to address some basics about our new handles and cooking in the AMC range. Similar to the black bakelite handles of our previous ranges, these stainless steel handles will not get hot when cooking on the stove.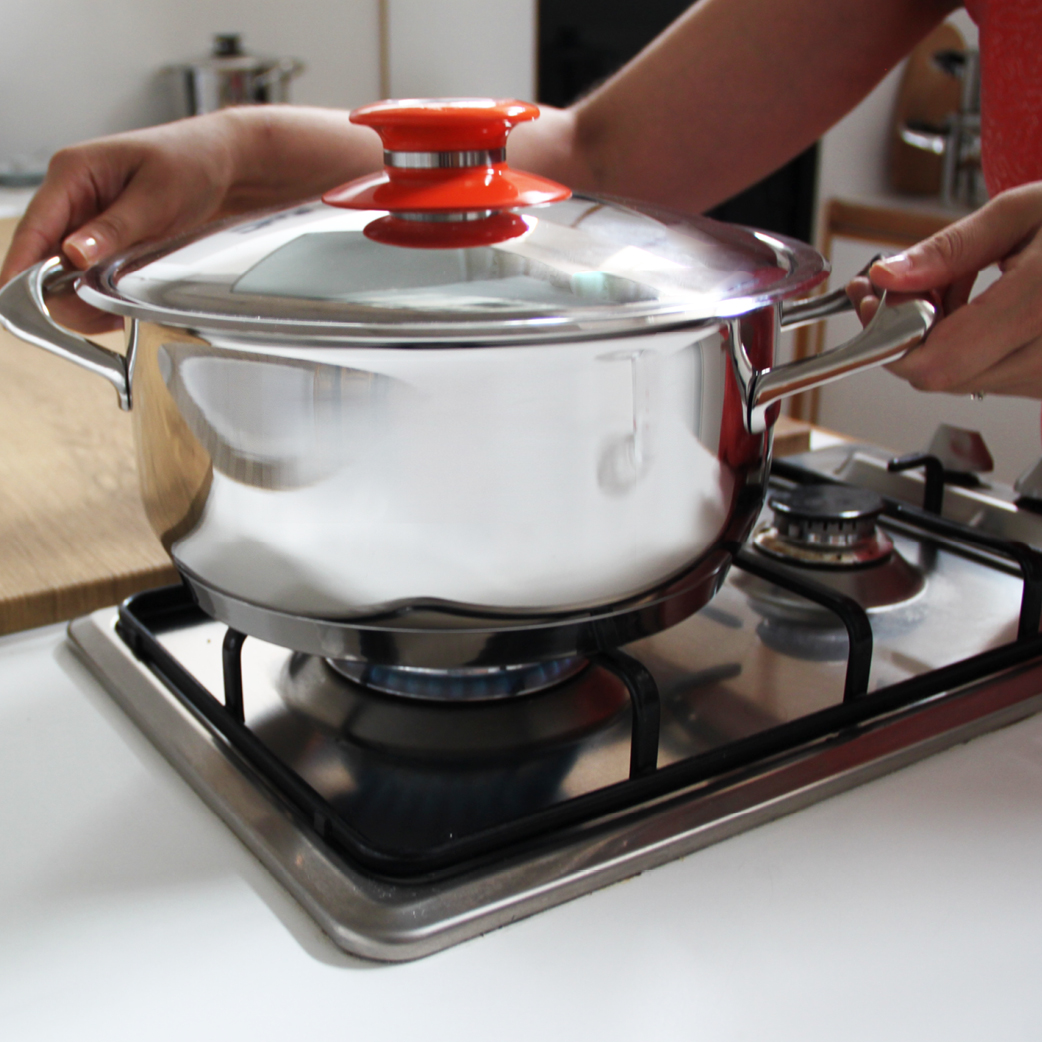 Depending on how high your heat setting is, the handles may warm up, but they won't be too hot to touch without oven gloves on. It's always ideal to cook over a medium to low temperature with AMC, as this is what our product is designed for. This ensures that you save electricity, can cook waterless and fat-free and prevents you from burning your food.

If placing the cookware in the oven, the stainless steel handles will get hot. Oven gloves must always be used when removing cookware from the oven.
Other AMC Tips to bear in mind
Don't cook on a stove plate that is wider than your cookware - this wastes electricity and can heat your handles.
You can use AMC on gas. When cooking on gas, ensure the flame does not surpass the base of the unit and that the heat is not too high.
If you have started your meal on the stove, and now want to place your gourmet cookware in the oven, it's best if you give the rim of the cookware a wipe with a damp cloth. Any residual oil splatter would otherwise harden as a result of the dry heat in the oven and may be difficult to remove.
The Visiotherm® guides you through your cooking process and indicates the ideal temperature inside your AMC saucepan or stockpot or when the temperature is too high. Find out more about your Visiotherm® here.
Now that you've got the basics, enjoy your versatile AMC Gourmet cookware! Some delicious recipes that are perfect for our Gourmet range: