Jason Anthony
We met up with Jason Anthony and chatted to him about how he initially joined AMC Cookware. Can you believe his story spans three generations, starting with his dad who joined our company back in 1971!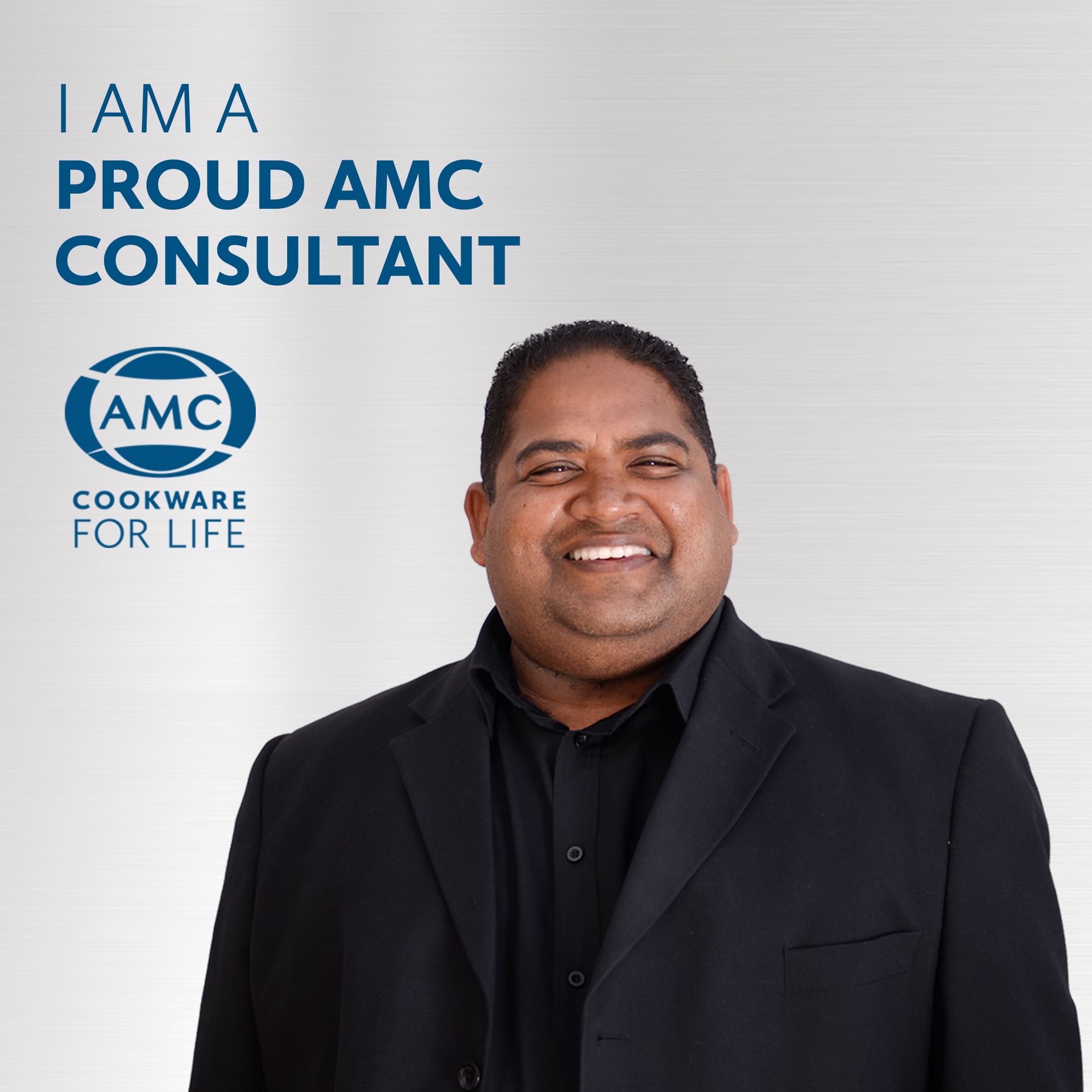 As the current AMC provincial manager for the Western Cape, Jason followed in his father's footsteps by starting his career at the tender age of one when he attended his first AMC conference. "I was raised as an AMC child and soon it became a part of my life," he said.
Initially, Jason joined AMC to support his father who was ill at the time, but, with AMC in his blood, he soon excelled and climbed the ladder from AMC consultant to the position of provincial manager he holds today. Jason has also travelled extensively with AMC to places like Bali, China, Portugal, Egypt, Morocco, India, Thailand and Hong Kong. And the Anthony tradition of selling AMC cookware is set to live on. According to Jason, his 7-year-old son is already excited at the prospect of becoming a consultant one day.
On what he enjoy's most about working for AMC, Jason responded; "I believe in the awesome company and most of all, I believe in our product. The best part of working for AMC is meeting new people and building a family because we at AMC are a family, and we make our family successful."
Jason's advice to aspiring consultants:
Join the AMC family as soon as you can. "Do it today, it's life changing. The incentives are amazing, the people are inspiring and, most importantly, the commissions are great," he said.
Change your life today and join the AMC Family here.