Gafeefa Pillay
Gafeefa Pillay started selling AMC cookware in 2019. Since then she has gone from strength to strength and was recently appointed as the Field Manager for Strand. Here she tells us about her AMC journey thus far.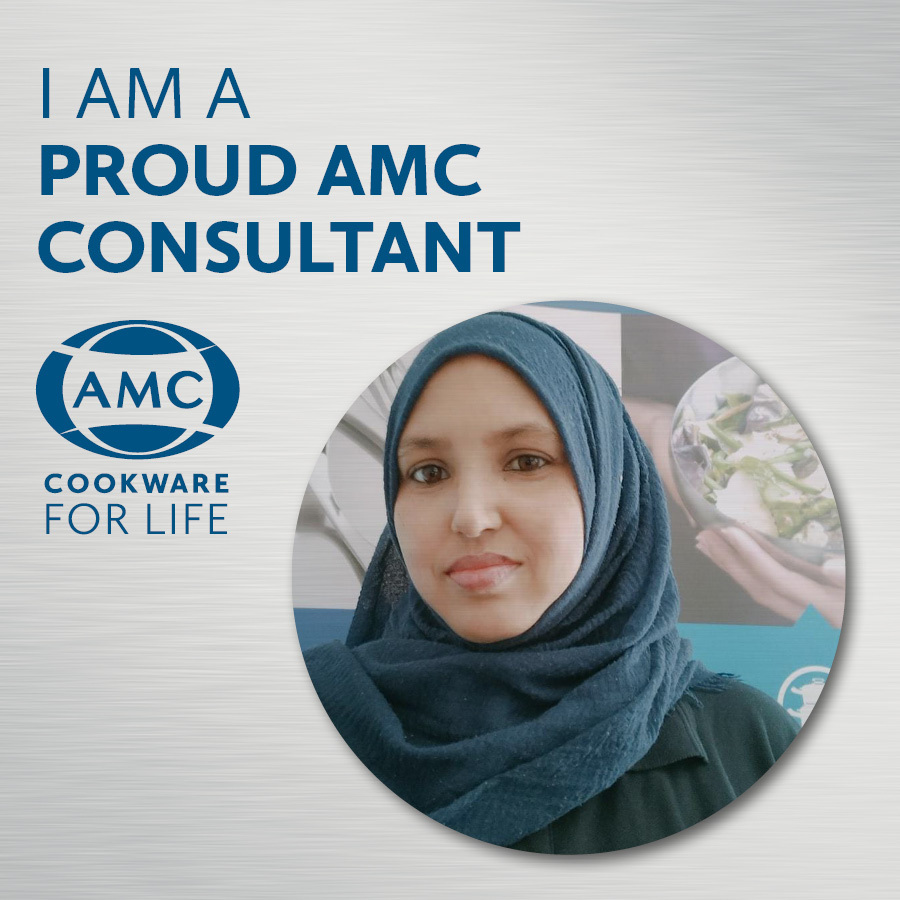 How has selling AMC cookware changed your life?
Since joining AMC we have been able to upgrade our home contents and add on. We even purchased a dishwasher and tumble dryer with one month's commission. We've bought an air-conditioner, remote controlled gate motors, a beautiful Sealy bed and we even went on holiday!

What has helped you the most on your AMC journey?
Support. Support. Support. Zesty Zurena and Achmat always believed in me, pushed and moulded me into what I needed to be. My husband, always on call taking me where I need to go. I can ALWAYS count on him. My team, Incredible Achievers, they make me want to do better each day.
Do you have any words of advice for new recruits?
Patience. Persistence. Passion. Positivity. Perseverance. Commitment. Focus. When you journey with AMC, have your why and for who in place and never lose sight of that. Remember what happens is not in our time, but the Almighty's time. Put in the effort each day, plant your seeds, and watch the magic unfold!

What is your favourite thing about selling AMC cookware?
I absolutely love it when happy clients send me pics or videos of their cookware. I think I am almost more excited for them than they are! For some reason each client's happy testimony brings me close to tears. The gratitude and love they express for AMC cookware takes me to cloud 9.

Anything else you would like to add?
Don't ever let anyone tell you that being your own boss is setting yourself up for failure! AMC gives us the opportunity to be great in our own capacity, grab it with both hands and run with it! Don't listen to the gossip in your head, you've got this!