Morgie Naidoo
Morgie Naidoo chats to us about how becoming a part of the AMC Family in 2004 has changed her life for the better.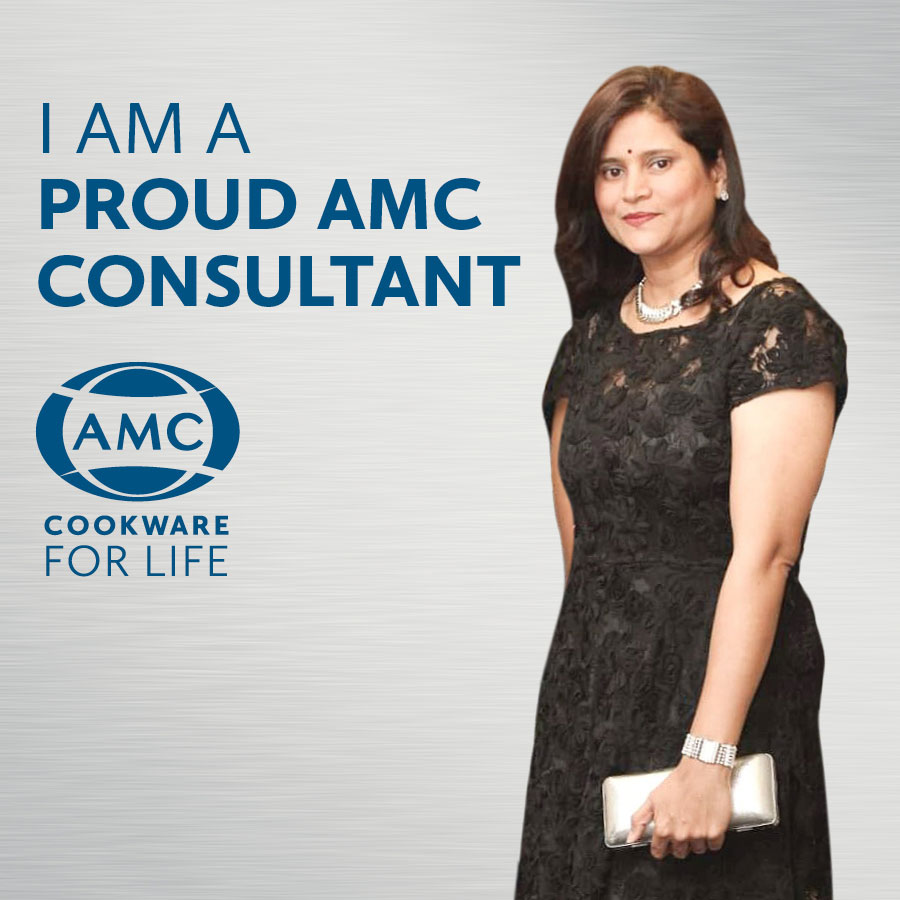 From humble beginnings, at a very young age Morgie had a deep desire to be successful but resources were limited. She started selling AMC cookware part-time in 2004, however, she was too focused on her full-time career to realize the amazing experiences and challenges AMC had to offer. In 2016 her sales increased and Morgie started juggling both her job and being an AMC consultant.
Morgie also started attending meetings. That year (2016), she attended her first local gala event. Thereafter her focus was qualifying for the monthly sales incentives and yearly travel incentives. She qualified for every local and national trip after that. She also attended a leadership program which assisted her to build her business and team. She says that AMC eductaed and equipped her with all the tools required to be a top consultant. During lockdown in 2020, while many family members were concerned about the uncertainty of their jobs, Morgie was having her best sales month selling AMC with the AMC Consultant app, in the safety of her home.
"I am now focusing on volume bonuses and all the perks that come with being a Top Consultant" she said. Over the past three years, her sales increased tremendously, and she could not believe the commission she earned every month.
"Due to circumstances, I did not complete my schooling. AMC cookware made me realize that no matter your level of education, sex, race or age you can be successful. You write your own pay cheque, build your own dreams and be your own boss. "
"Thank you AMC cookware for making my dreams come true. You have helped me become a success. I am a proud AMC consultant and I love what I do."
Morgie Naidoo shares a quote that motivates her:
Marissa Mayer, an American Novelist, wrote "I always did something I was a little not ready to do; I think that's how you grow. When there's that moment of 'wow', I am not really sure I can do this, and you push through that moment, that is when you have a breakthrough."