Trudy Vanessa Joseph-Chetty
Trudy Vanessa Joseph-Chetty was our Top Consultant for 2018 and 2019. Trudy joined AMC in 2014, but wishes she had done so ten years earlier. She shares her emotional AMC success story with us.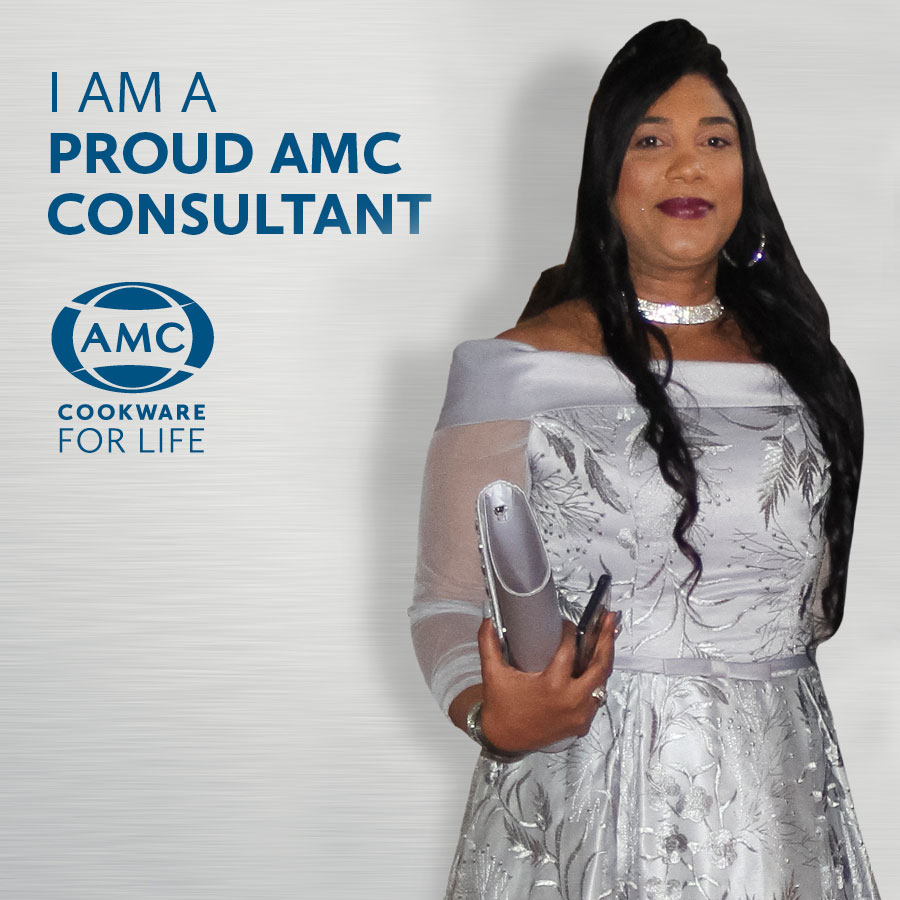 Before joining AMC, I often spent time with our family friend, Amina Shaik, at her AMC exhibition displays and shows. I had no intention of becoming a consultant, but she invited me as her partner to a provincial AMC Awards ceremony. That evening felt like an Oscar Awards ceremony, and I knew I also wanted the free gifts and holiday incentives.

I signed up as an AMC Consultant in September 2014 as her recruit. I started making sales through my family and friends by doing demonstrations. I could not believe the amount of commission I earned by doing this. Once I started my own displays in 2015, I earned double tickets to Cape Town and Malaysia.

In 2017 my husband lost his business and I was in a major financial situation. This is when I learned that AMC Cookware was a company that cares about its people. My manager, Reetha Singh, assisted me greatly during this time. Within three months I freed off all my debt and I earned almost R120 000. I even earned a single ticket to Sri Lanka! And then I got my groove back in 2018. I promised myself I would bring the Top Consultant trophy to my manager Reetha Singh. At AMC's 50th birthday bash in Sun City I was the Top Consultant in South Africa - I was treated like a princess at the Gala Awards ceremony, receiving my trophy and a R20 000 cash prize!

I want to say thank you to AMC for changing my life and giving me financial freedom. And my advice for the future Consultants is don't think twice about joining this amazing company! Write your own paycheck, enjoy awesome holiday incentives, prize giveaways and much more. I wish I had joined 10 years earlier, but better late than never!