Romona Chetty
This month we share Romona Chetty's story. Romona is a celebrated AMC Superstar. Here she shares more about her AMC journey.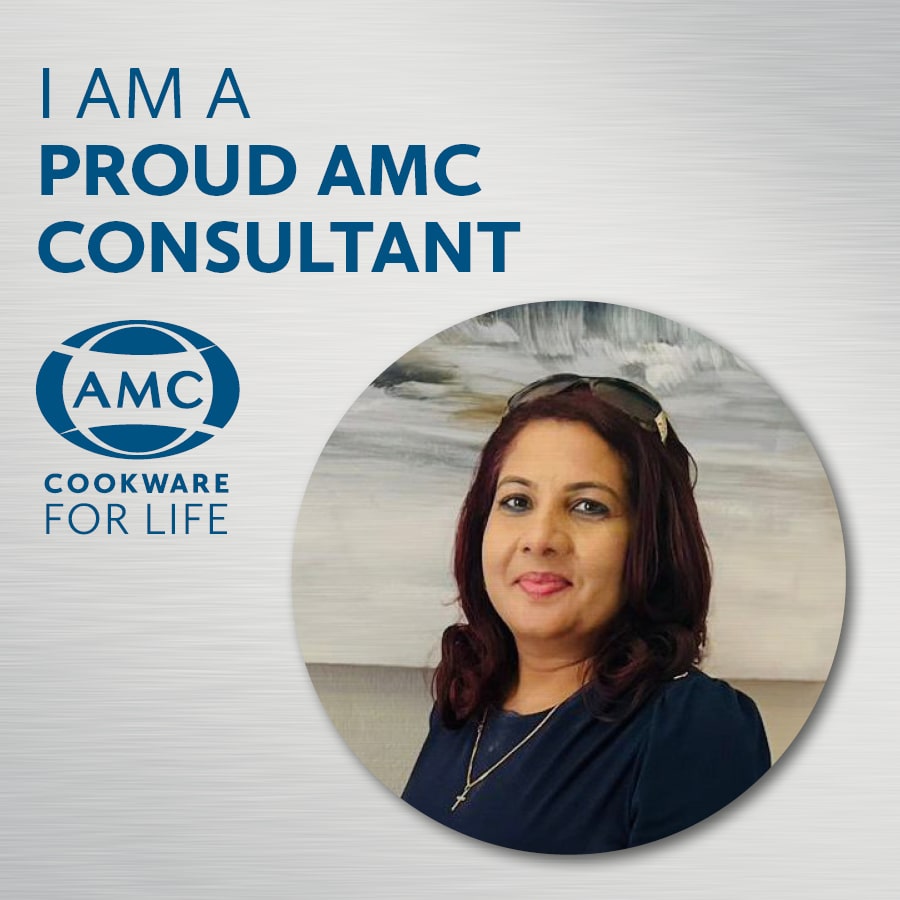 When did you start selling AMC?
My journey with AMC began in 2007. I started off as a consultant at AMC Queensburgh and became the number one consultant at the branch.

What has helped you the most on your AMC journey?
I believe that my hard work, dedication, tenacity and resilience have taken me to the top. I will never give up. If I encounter a setback I come back stronger.
What has been the highlight of your AMC journey thus far?
My biggest highlight has been traveling locally and internationally. This is something that I could never have done without AMC. Thank you AMC for my first plane trip - you have changed my life in so many ways!

How has selling AMC cookware changed your life?
AMC has allowed me to do things that I never thought imaginable. I have educated my children at private schools and tertiary institutions. Selling AMC has helped me reach my dream of owning my own vehicle, something I will always be grateful for.

How do you manage to reach new customers?
I trade everyday so my customer base is always growing. Over the years I have built up relationships with my customers. I am always honest and transparent with them and they are loyal to me in return. My customers eventually become family to me.

Do you have any sales tips you are willing to share?
Not every month is going to be great. Don't give up. Use it as motivation to try harder next month. Never forget that recruiting is the lifeblood of our business. Recruit as much as you can and be sure to hold your recruits' hands and never let go!