Trudy Joseph-Chetty
Trudy's journey with AMC started in 2014 and she has been on the road to success ever since. Despite a number of personal setbacks she has kept going with dogged determination. Her tenacity and hard work have resulted in huge success, evident in her being awarded Top Consultant 5 years in a row. Trudy shared some of the highlights of her journey so far as well as a few secrets of her success.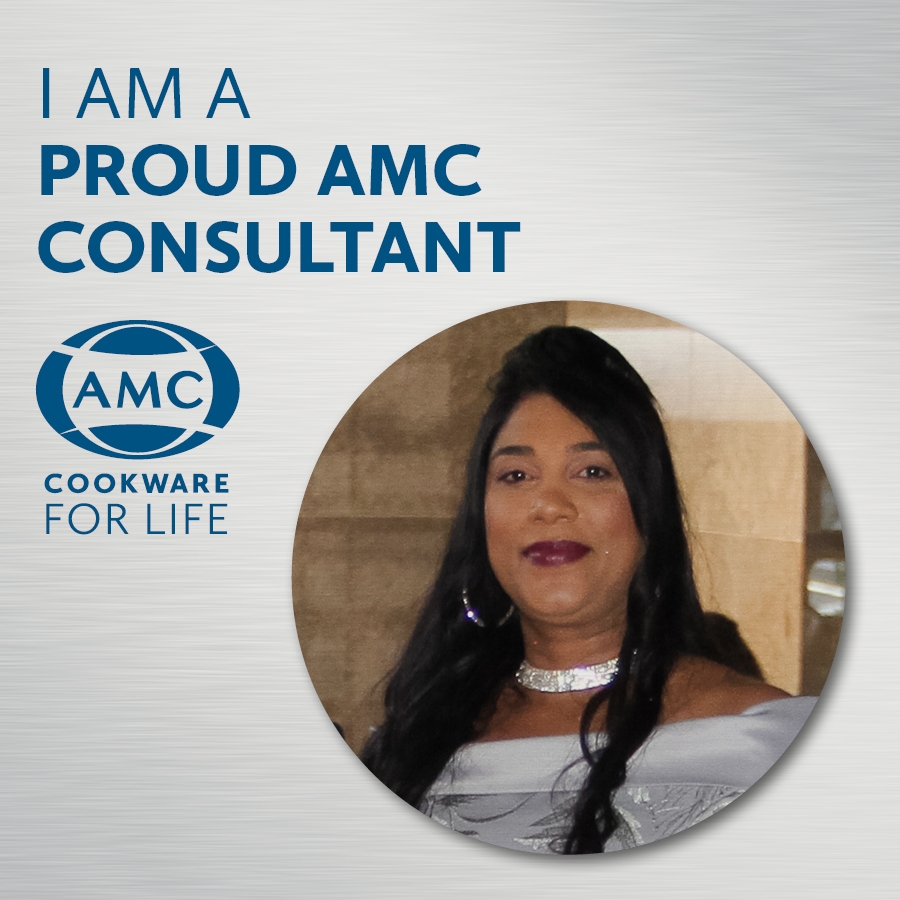 AMC cookware has changed Trudy's life. She has been able to grow financially to the point where she could purchase a beautiful home for herself and her family. Trudy values the recognition she has received from AMC whether it be in diamonds, cash or a car. It's this recognition that has helped to keep Trudy motivated and pushing forward.
When it comes to customers Trudy has a loyal base that she communicates with regularly. And she exhibits for half the month to gain new customers. Even if she only sees four new customers during this time, she ensures none leave before she has promoted AMC. Her focus is on the quality of the contact she has with each potential customer, educating them on the features of AMC and the benefits of using our cookware.
Trudy encourages new recruits to understand their motivation behind joining AMC, to set their goals and then go for it. She stresses the importance of building a loyal customer base that will support you when times are tough. She also encourages consultants to make use of the customer incentives offered by AMC. Use the free gifts as sales incentives, rely on AMC and all that is on offer.
It is clear that Trudy has a wonderful support system in her family and they have celebrated her wins alongside her and helped her rise to every challenge. Well done Trudy on all that you have achieved!