Sipho Dlamini
Sipho joined AMC in January 2019, and within his first year he was the 4th top selling Consultant. He qualified for a double ticket to Cape Town, and a single for overseas travel - read his AMC success story below. We're expecting his journey with AMC to only get better!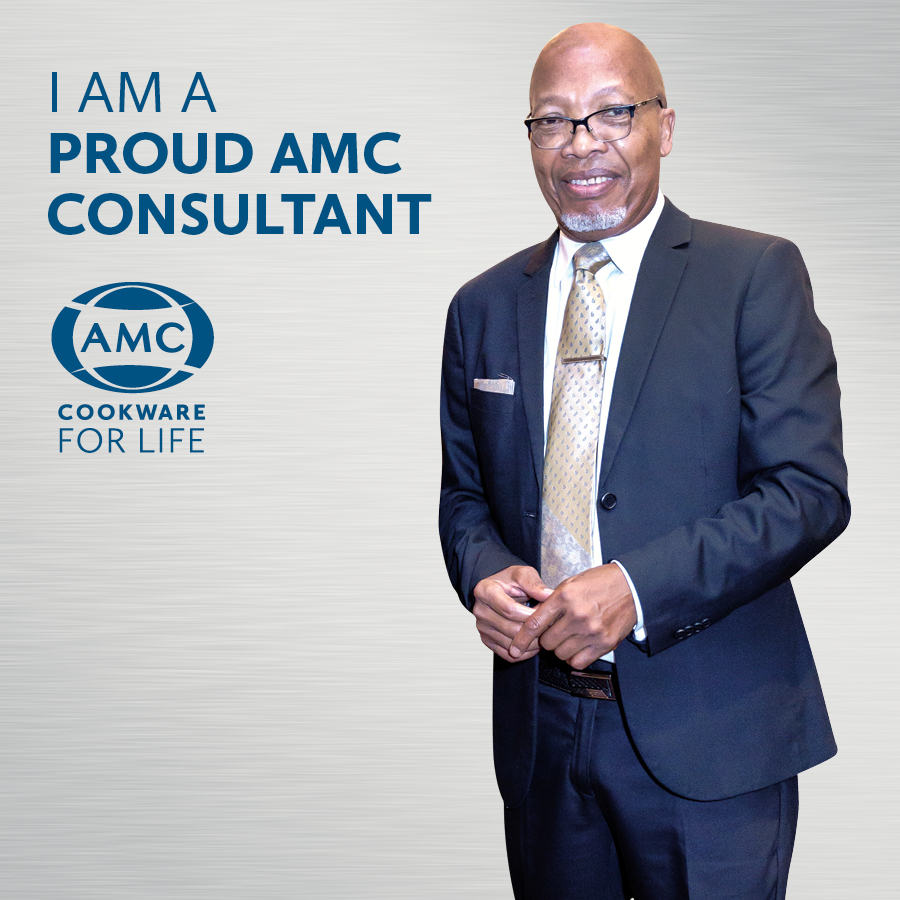 In January 2019 I met Khanyi Mbatha, who encouraged me to attend an AMC demonstration. This demonstration went beyond my greatest expectations for it, the audience even cheered wildly when it was done! This enthusiasm led me to take on the challenge of becoming an AMC Sales Consultant.

Joining AMC has transformed me from being a sulky pensioner who spends the day feasting on dailies and tendering a tiny vegetable patch, to an accomplished sales executive, pushing myself and my colleagues to reach greater heights. Through AMC I have been able to go a few extra miles in terms of providing for my family, as well as pay for long overdue home renovations. As an AMC Consultant, your wallet does not grow thin! AMC has also taught me valuable people skills, and I really try to get to know people now and see things from their point of view.

AMC has stood the test of time, 52 years down the line they are still offering customer quality products, with a focus on excellence and performing according to the highest possible standards, trying to be the best they can be. I believe following your passion is the key to finding your potential, and AMC is now my passion. The lucrative commissions, promotions and exotic vacations have also kept me on my toes.