Nicolette Mathekga
We want to get to know our AMC family better. Our consultants are the lifeblood of this business, let's share our journey and our stories during 2023. Nicolette Mathekga joined AMC in 2021, and shares her story so far.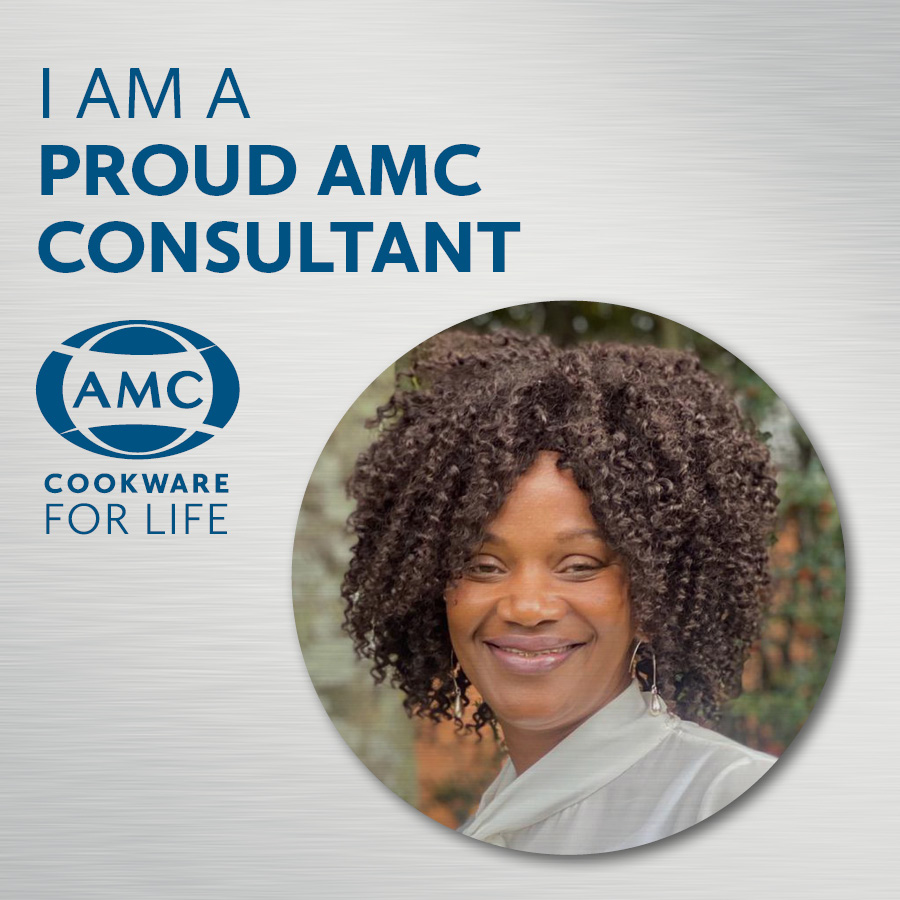 Why did you decide to sell AMC Cookware?
It was during Covid 19 and I was working from home. I missed the buzz of my office and colleagues and decided to give AMC Cookware a try. My Manager, Antoinette McMullin, saw something in me that I did not see in myself - she believed that I could be an AMC Consultant.

We know how hard you work and sometimes it is tough to make that sale. How do you stay motivated?
This is my small business. The more I put into it the more I receive from AMC Cookware. My confidence has increased 100% since I started selling. I can now speak to anyone. AMC is associated with excellence, quality and craftsmanship. Having my name next to it is amazing!!!

What do you love most about selling AMC?
The joy and recognition I receive from AMC is unmatched. The treatment and support I receive when interacting with my Managers is just great. The people at AMC Cookware in general are just a happy bunch.
What are your goals for this year?
As I have Lupus, work full time, study part time and sell AMC Cookware, I was out of action with my AMC business in 2022 for a few months due to illness. My goal in 2023 is to perform way better than I did in 2022.

Do you have words of wisdom for new recruits?
AMC Cookware is a gold mine. If you are serious about changing your life as a person and just being financially better off then AMC is the place. AMC has changed my life in every aspect for the better. My husband and children say that I am a better person since selling AMC.

Anything else you would like to add?
I have yet to meet a person that does direct sales with another brand that enjoys more benefits than AMC Consultants - incentives, bonuses, commission and AMC Cookware products - I can go on and on about AMC!